Alcohol companies are seeing green in weed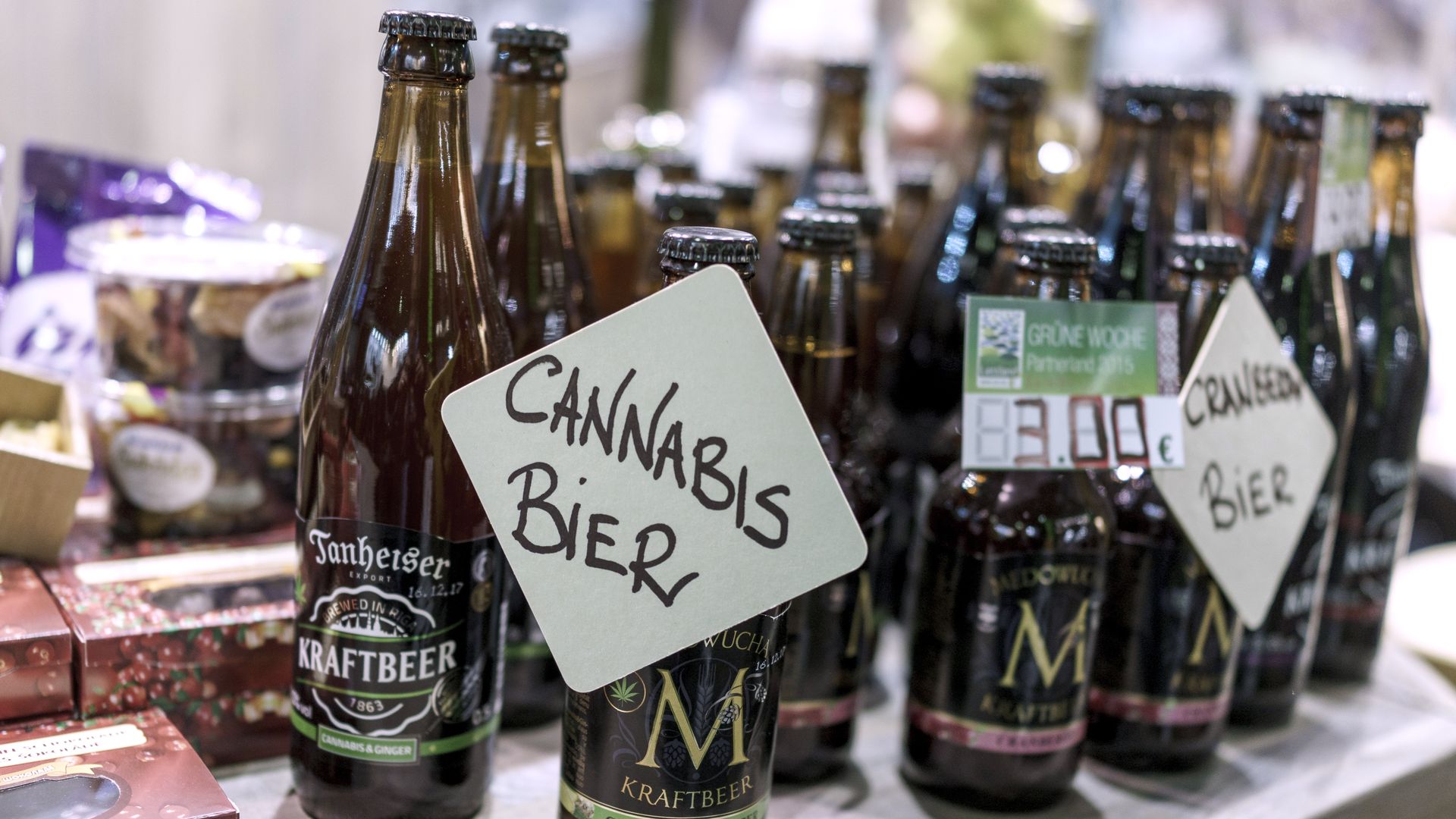 The markets punished Tesla on Friday when CEO Elon Musk smoked pot on camera with comedian Joe Rogan, but some of the world's largest companies are aggressively embracing the green.
What's going on: As alcohol consumption around the world keeps falling, big distillers and brewers are putting their money into cannabis-infused, non-alcoholic cocktails.
The bigger picture: The world is drinking less alcohol — and that's in part due to the rise of legal weed. Alcohol consumption fell 15% between 2006 and 2015 in U.S. states offering medical marijuana licenses, according to a study by researchers from the University of Connecticut, Georgia State University and Universidad del Pacifico in Lima, Peru.
The latest: A string of deals between alcohol companies and cannabis companies illustrate the next big thing in beverages, per CB Insights' Anand Sanwal.
Constellation Brands, an American beer, wine and spirits company, is pouring $4 billion into cannabis company Canopy Growth.
Heineken's subsidiary Lagunitas is out with weed-infused sparkling water — a collaboration with AbsoluteXtracts, another cannabis company.
Big-time brewer MolsonCoors is linking up with The Hydropothecary Corporation to roll out cannabis-infused drinks.
Diageo, the drinks giant behind Smirnoff vodka and Guinness beer, may collaborate with a Canadian cannabis company, per Bloomberg.
Go deeper