Report: 12,800 migrant children remain in U.S. detention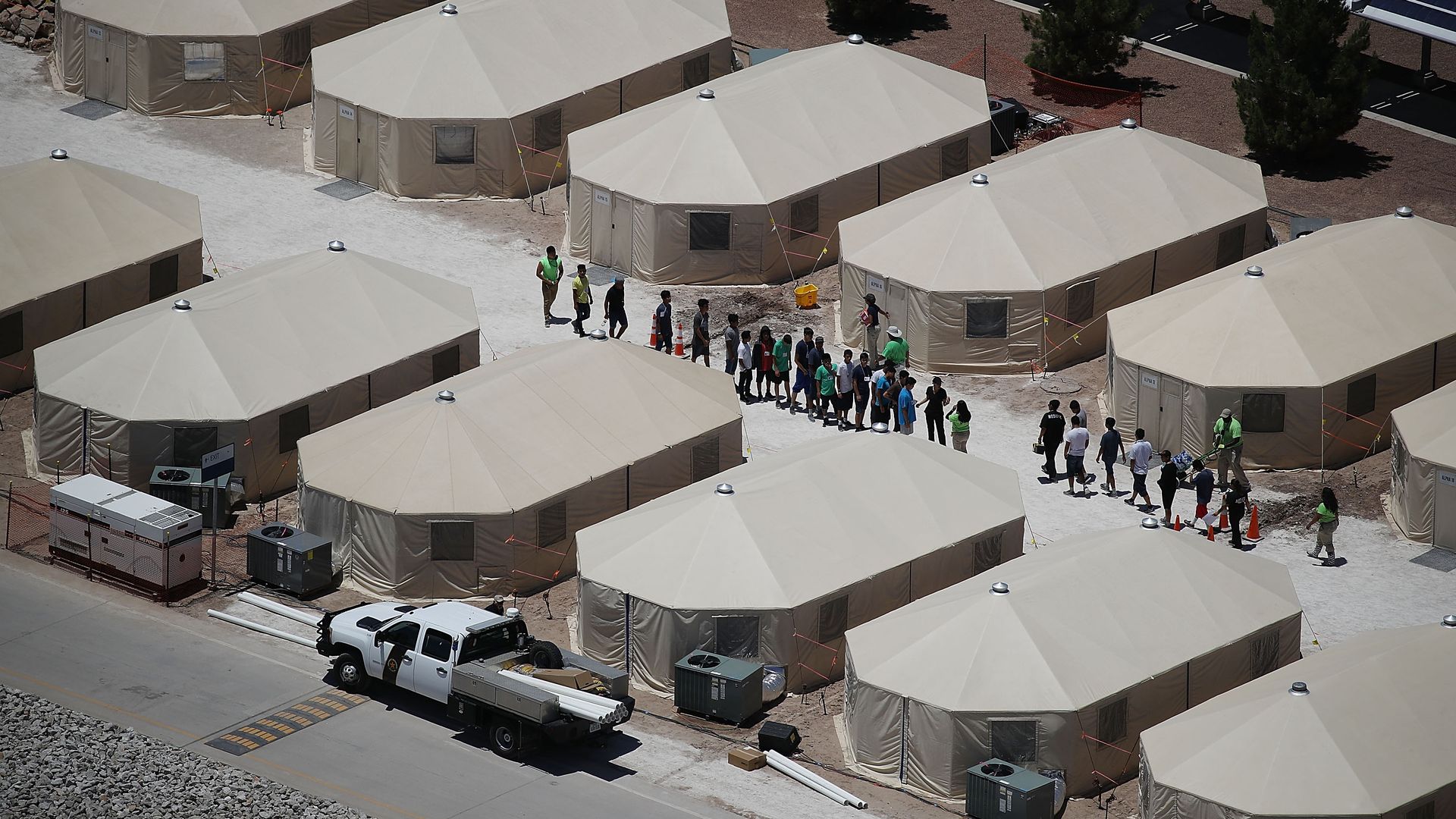 New data obtained by the New York Times reveals that 12,800 migrant children are under federal detention as of this month — in contrast to the approximately 2,400 children in custody of May of last year — marking the highest record ever documented.
Key finding: The spike is in response to a drop in the number of children being released to stay with relatives and other sponsors, some of whom are discouraged from coming forward to sponsor children amid strict immigration enforcement, per the Times. The data collected by the Department of Health and Human Services also shows that the increase is not due to the influx of children crossing the border.
The details: The revelation comes a day after HHS said it plans to triple the size of an immigration detention camp outside El Paso to accommodate up to 3,800 migrant children by the end of this year. But Kenneth Wolfe, a spokesman for HHS, reportedly said the expansion comes as a result of the growing number of new arrivals at the border.
Meanwhile, the new data reveals that the placement process has slowed, per the Times. But federal officials said the vetting system is designed to safeguard the children in their care.
Go deeper