Health care executives get proactive on costs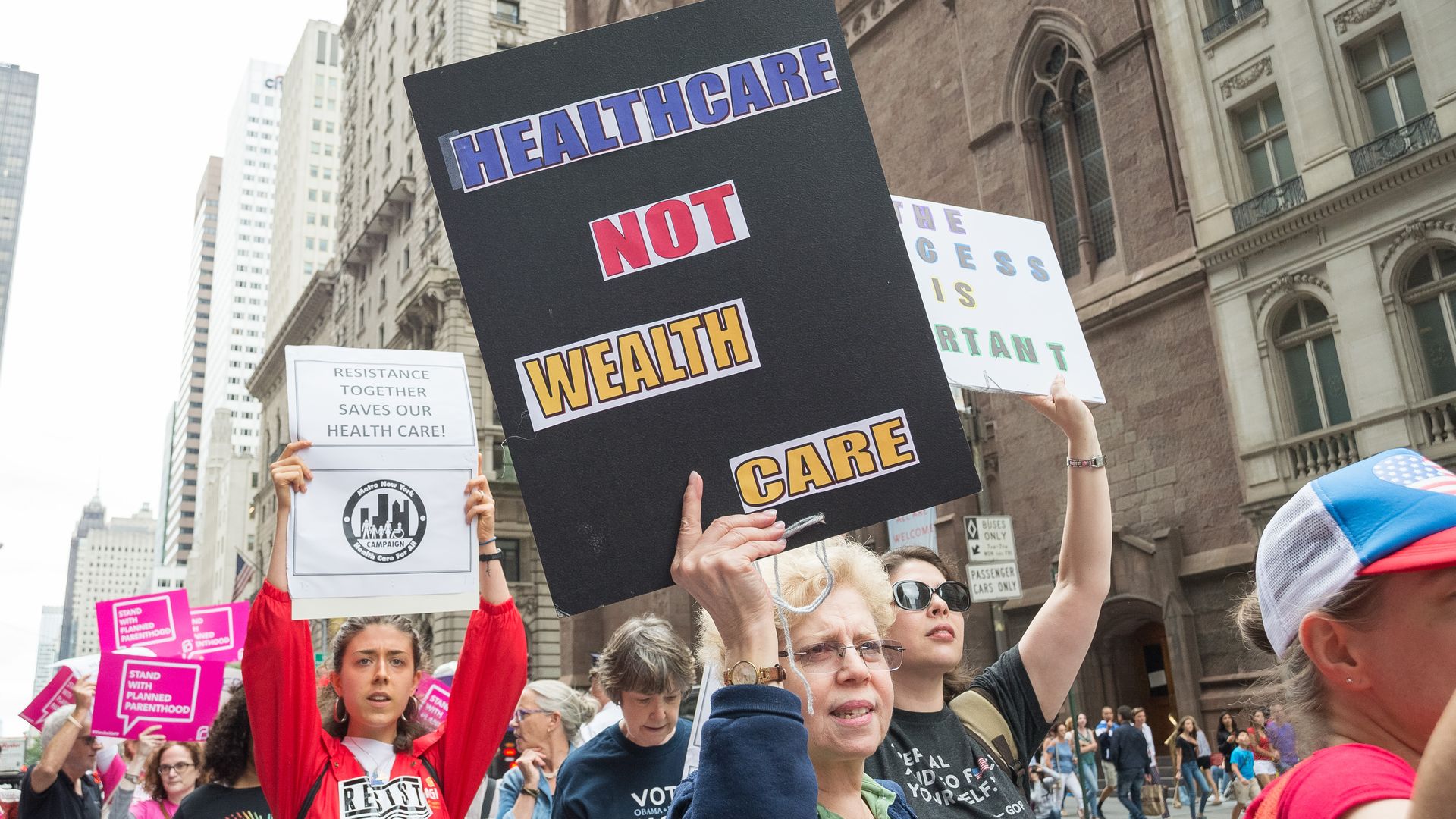 A new, informal coalition of health care CEOs has been meeting to discuss ways to make the health care system more affordable and sustainable. And that includes coming up with some kind of answer to the venture started by Amazon, Berkshire Hathaway and JPMorgan Chase. 
The big picture: This coalition is a sign that the industry realizes people are upset with the expensive U.S. health care system. But it's still in the brainstorming phase, according to Providence St. Joseph Health's Rod Hochman, one of the CEOs who's involved.
What they're saying: Johnson & Johnson CEO Alex Gorsky organized the group of large company leaders.
"J&J is of course interested in having a leading voice in the evolving health care landscape, and is engaging on many fronts to improve access to quality care around the world," spokesperson Ernie Knewitz said.
Hochman said the group is thinking about how to improve health coverage for their own employees — similar to the initial goal of the Amazon-Berkshire-JPMorgan project, which is led by Atul Gawande. 
There's already been one meeting, and another is coming up, Hochman said.
Reality check: As we wrote in January, few companies have succeeded in bringing substantial changes to the health care system.
And in this case, where many participants are part of the health care industry, each has to be willing to give up some of their cut — an idea that doesn't appear realistic if a company is publicly traded and seeks to maximize profits for shareholders.
Go deeper