Study: U.S. consumers are embracing smart speakers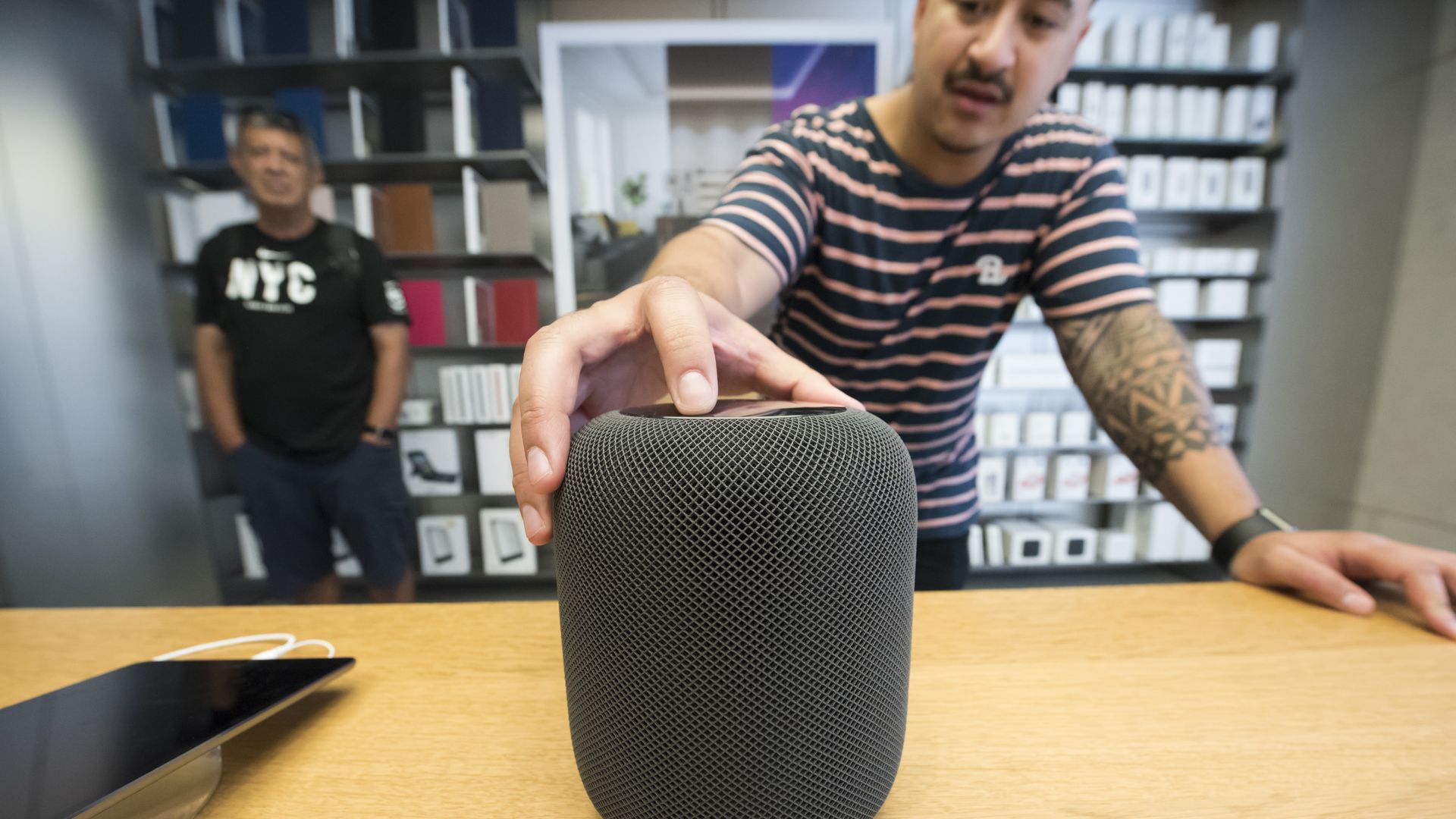 Smart speakers aren't just collecting dust on kitchen counters. More than 75% of smart speaker owners cited an increase in using voice-assisted technology in the past year, according to a new study from Adobe Analytics.
Why it matters: Despite the technology's big brother persona, the study shows people are becoming more comfortable with incorporating voice assistants into their everyday lives. It also suggests that both the current boom in smart speaker purchases and predictions for big future growth are happening because consumers are learning that the devices can be used for more than just weather updates.
The study, which surveyed 1,000 U.S. consumers, showed only 8% of owners reported they almost never used the devices.
Nearly 3 out of 4 smart speaker owners reported they use voice assisted technology at least daily.
The most common voice activities are asking for music (70%) and the weather forecast (64%).
About one-third of users are completing less simple tasks via smart speakers like phone calls, smart-home commands or ordering items to purchase.
Looking ahead: The study cites 79% of smart speakers are purchased in Q4 for the holiday shopping season. Also, 23% of non-owners said they plan to buy a smart speaker device for themselves.
Go deeper