White House pushes back on Obama over inherited economic growth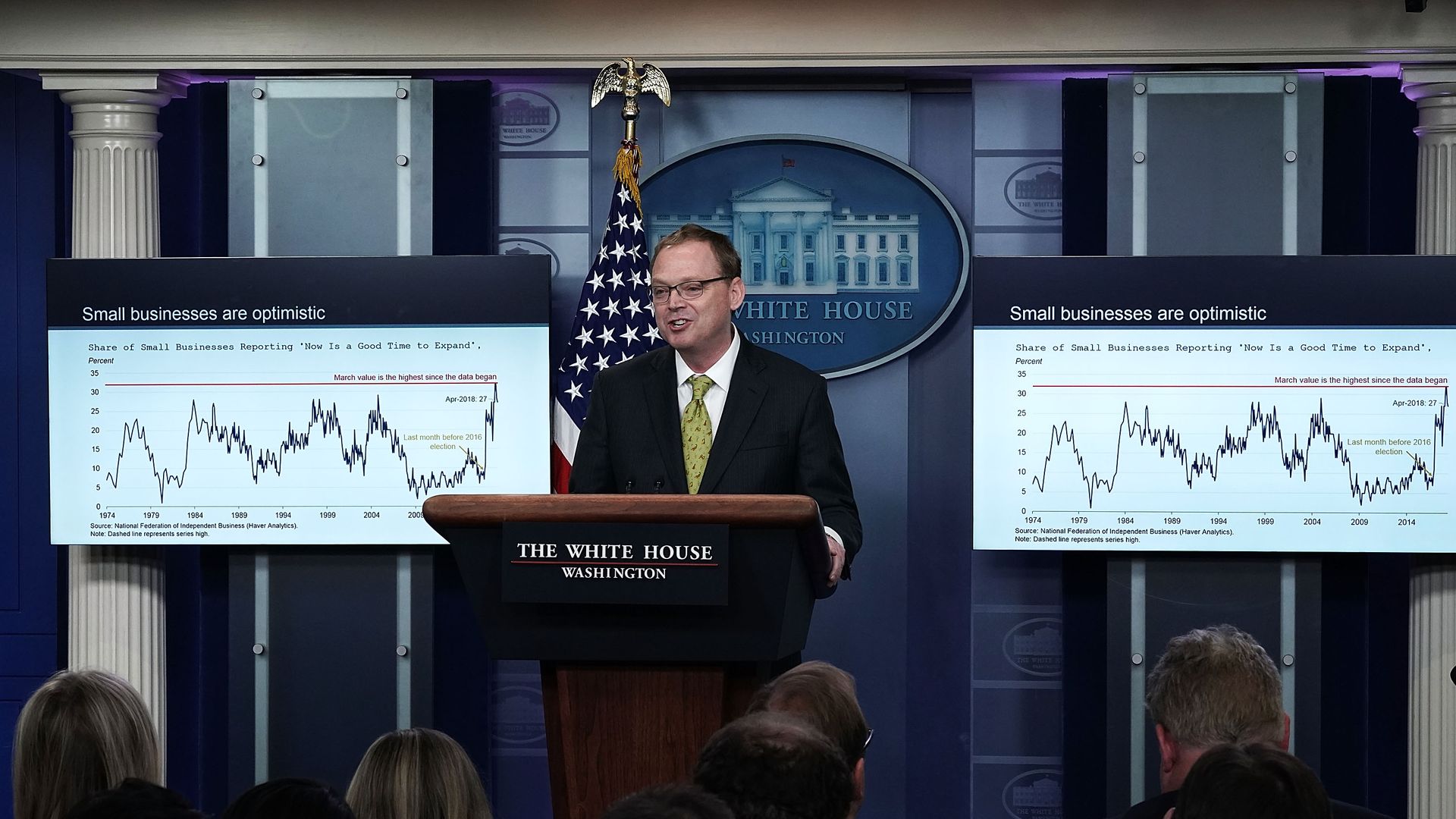 White House chief economic adviser Kevin Hassett, during a presentation on the overall health of the economy, pushed back Monday on comments made by former President Obama last week, saying its "factually incorrect" to assert that current economic gains are a continuation of trends from the previous administration.
Yes, but: Hassett made a point to note that the presentation he gave today was "not in any way a timing that's related" to Obama's speech, adding that his appearance in the briefing room had been planned for weeks. He also said President Trump's tweet from earlier today falsely claimed GDP growth has exceeded the unemployment rate for the first time in over 100 years. It's 10 years, Hassett said, not 100 years.
Go deeper