Two polls put Trump's approval rating below 40%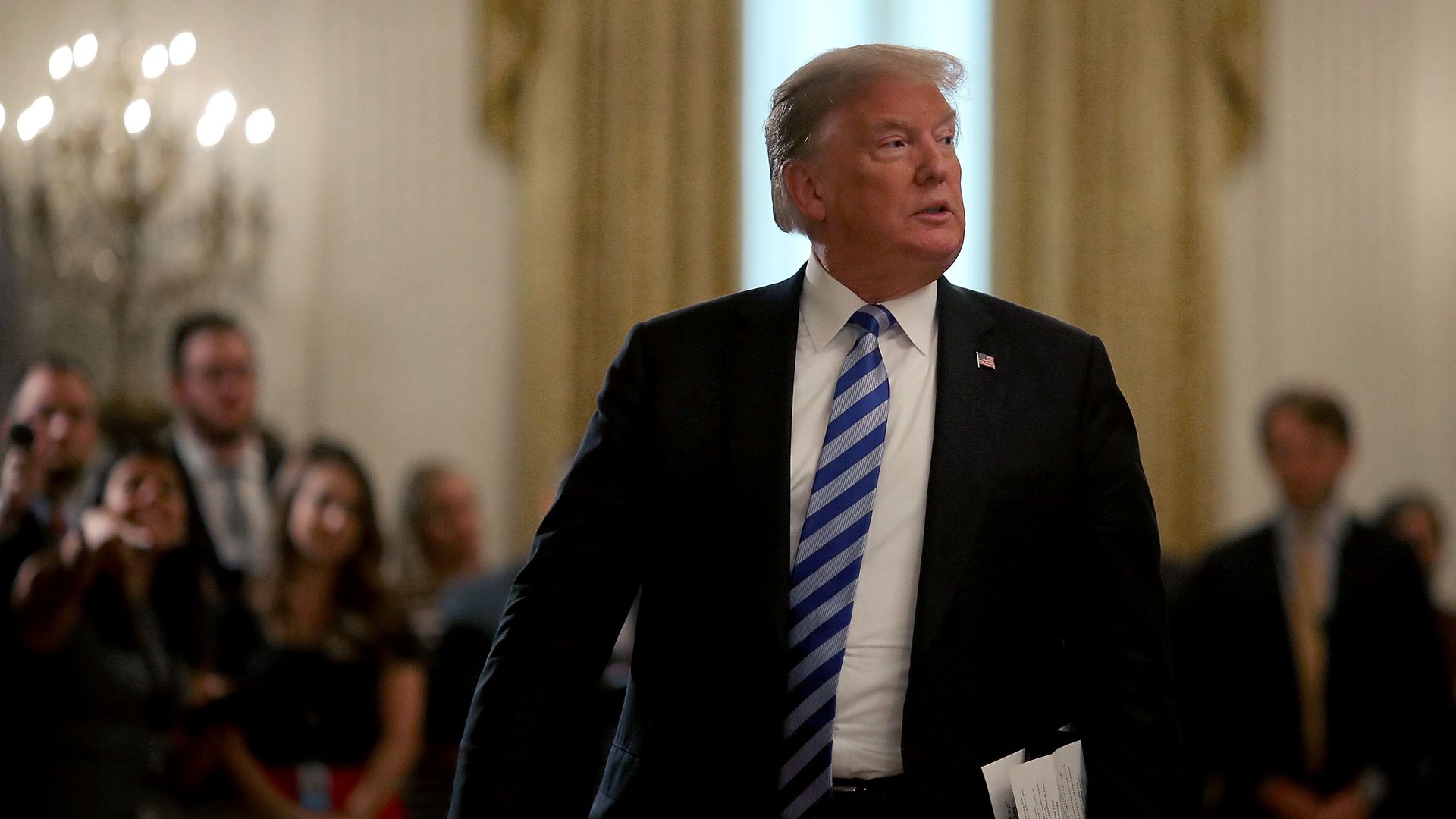 Two polls released Monday (from Quinnipiac University and CNN/SSRS) put President Trump's approval rating below 40%, despite Americans' satisfaction with strong economic growth.
Why it matters: Voters seem certain the U.S. economy is strong, but as the midterm elections approach, "a majority of voters either do not associate [the economy] with Trump, the Republican Party's leading figure, or disapprove of the president for other reasons," per CNBC. And while November is still weeks away, these figures should serve as a red flag to the administration.
Key findings:
Trump's approval dropped to 38%, down from 41% last month.
70% of those surveyed said the economy is "good" or "excellent."
Respondents gave Trump the lowest rating for honesty since he entered office — 32%.
When asked if Trump is intelligent, 51% said yes, a new low.
Respondents rated Trump's approval at 36%, down from 42% last month.
The drop in approval ratings was the most significant among independent voters: 31%, down from 47%.
32% say they see the president as honest and trustworthy — down six percentage points since March.
Only 36% said Trump "cares about people like you" — another new low.
Go deeper