Making computer science accessible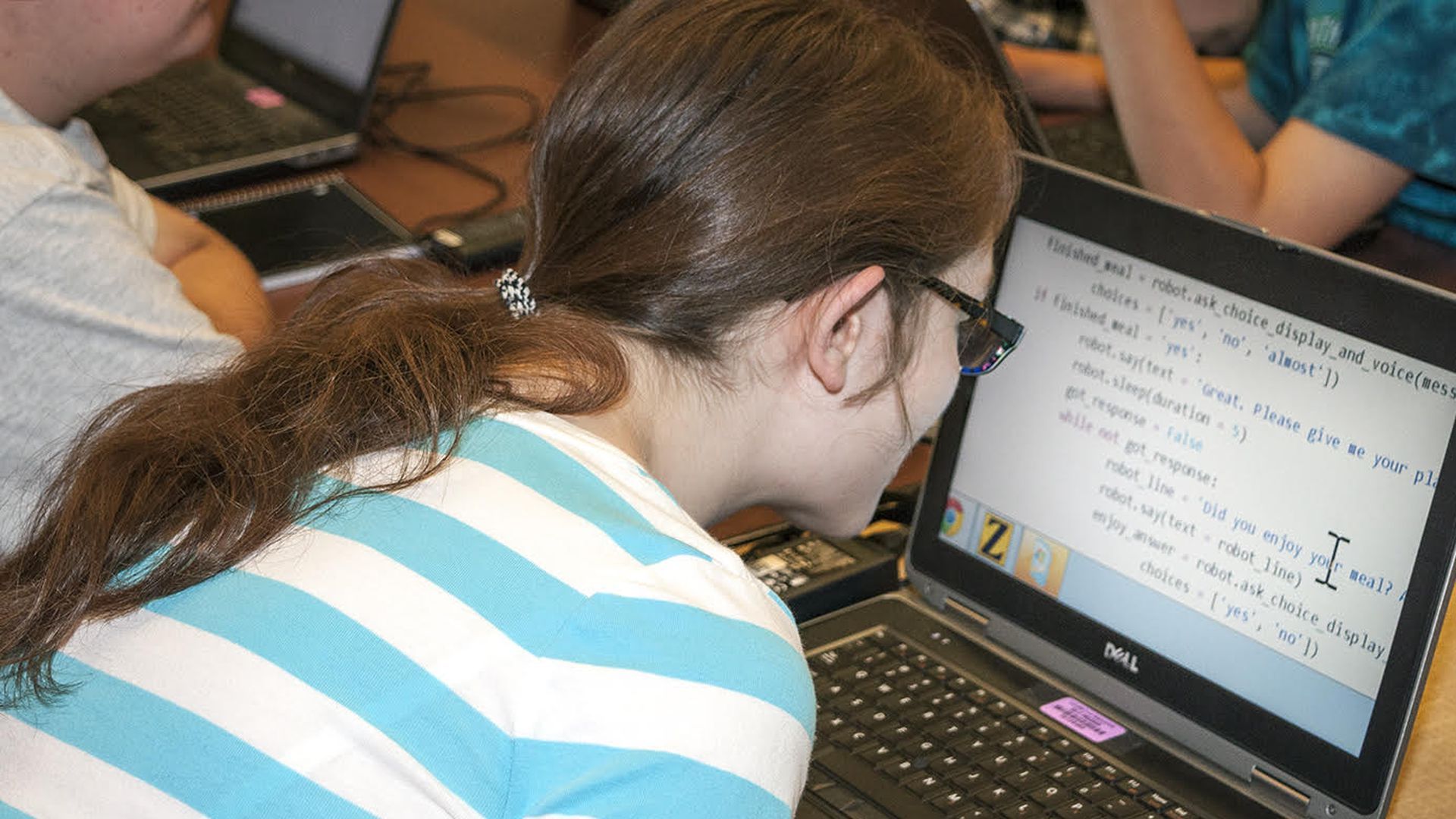 Despite all the efforts to make computer science more attractive to underrepresented groups, the field still contains a lot of barriers for those with disabilities. A group is looking to change that.
Driving the news: Last week, the CSforAll initiative introduced an accessibility pledge designed to encourage companies and schools to remove some of those obstacles. So far, 49 organizations have made the pledge, including school districts, corporations, content creators, universities and nonprofits.
The details: Making computer science (or any field) truly accessible means addressing a wide range of technical accommodations, from having screenreader-friendly content, to captioned videos, to high-contrast options for the partially sighted, to uncluttered web pages for those with Asperger's.
It's also important to specifically address accessibility in recruitment materials, teacher preparation and structural issues like class scheduling.
What they're saying...
Meredith Boyce, who went blind at 14 due to a brain aneurysm and a stroke, says learning computer science required navigating an obstacle course.
Often the only girl in her classes, Boyce says she was always the only student with a disability.
Screenreaders and screen magnification software often don't work well with the software used to write code.
Administrators pressured her not to take computer science, because making the classes accessible placed extra demands on the school and its teachers.
"We in the tech community already talk about learning to code as a pathway to greater financial parity for people who are underserved populations. But I think that my situation helped me to conceptualize technology as a way for myself and other disabled people to achieve equality in communication," Boyce said.
Emma Koslow, a 17-year old high school student, is another adviser to the CSforAll accessibility effort. Koslow, who has vocal and motor tics and misophonia (a rare neurological disorder), founded Programming Pals, an online computer science tutoring service for students with disabilities.
"Unfortunately, there are little to no organizations that support students with disabilities in computer science," Koslow said. "The minority typically goes unnoticed."
Yes, but: Tech can also remove barriers for people with disabilities both by helping those with a disability and by avoiding prejudice from those without one."Nobody knows you're disabled if you're just another person on Twitter," Boyce said. "We can finally scream for our rights and be given a seat at the table."
The bottom line: As former U.S. chief technology officer Megan Smith is fond of saying, it's important to field the whole team, and the U.S. hasn't been doing that.
Go deeper