Blue-collar jobs surge in Trump strongholds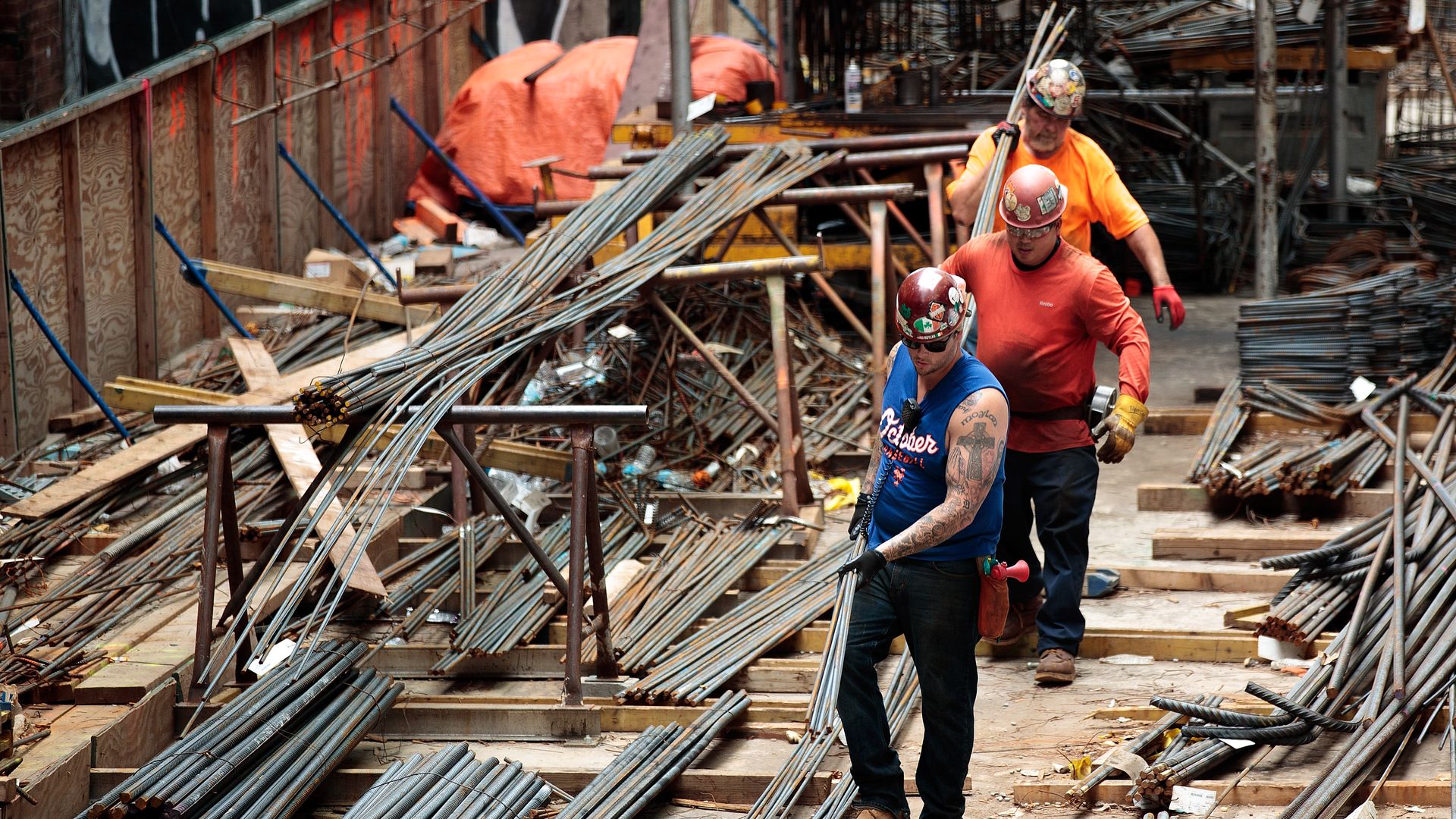 Blue-collar jobs in mining, construction and manufacturing grew at 3.3% — their fastest rate since 1984 — between July 2017 and July 2018, reports the WashPost's Heather Long and Andrew Van Dam.
Why it matters: In the months leading up to the midterms, hiring in blue-collar sectors is delivering benefits to small towns and rural areas that turned out heavily to vote for President Trump in 2016. This is in contrast to earlier economic growth that was largely centered in urban areas, per the Brookings Institution.
Go deeper