Democrats want to expand their visibility in 2018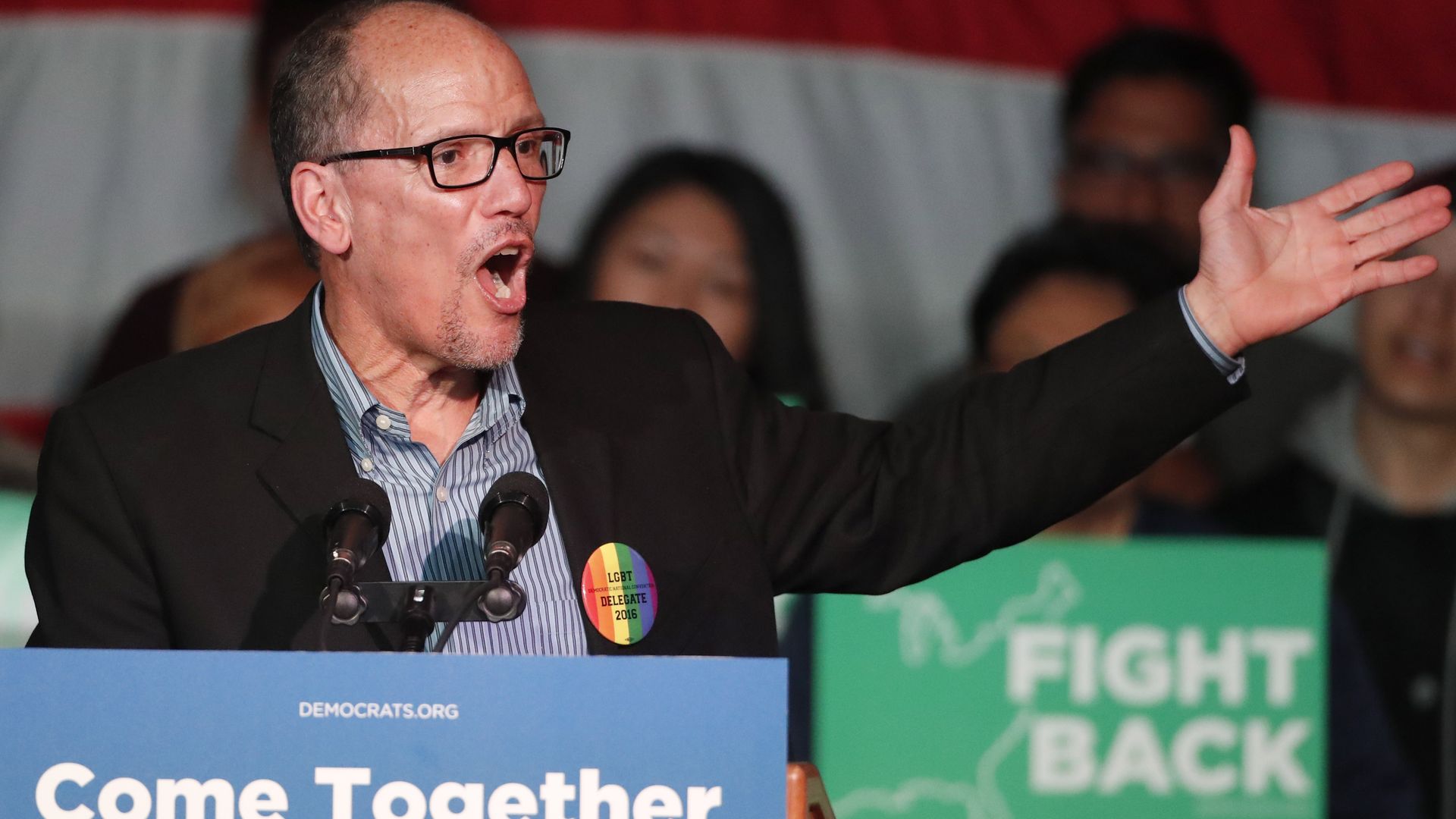 The Democratic National Committee is launching Team Blue, a program that makes it easier for people to volunteer on campaigns at every level, hoping to increase their visibility to voters as much as possible in the next two months.
Why it matters: Democrats are tapping into the online activism and organizing that has mobilized their base since President Trump took office — and they think it may move the needle for them in November.
The DNC's Team Blue is partnering with five progressive groups to launch this program. They'll also encourage people to volunteer through Swing Left's "The Last Weekend" initiative, which focuses on the four days before the midterm election.
Their main goal is to help campaigns — from state legislature to U.S. Senate races — get as many volunteers as they need in order to contact as many voters as possible before Nov. 6.
The other side: The Republican National Committee has deployed more people on the ground this cycle than ever before. They have staffers and volunteers in over 150 congressional districts, and they say they've contacted over 28 million voters so far.
The bottom line: The DNC's view is that investing in putting people on the ground — not spending money on TV ads — is what's most effective in the final stretch before the midterms.
Go deeper