The stress on Trump's machine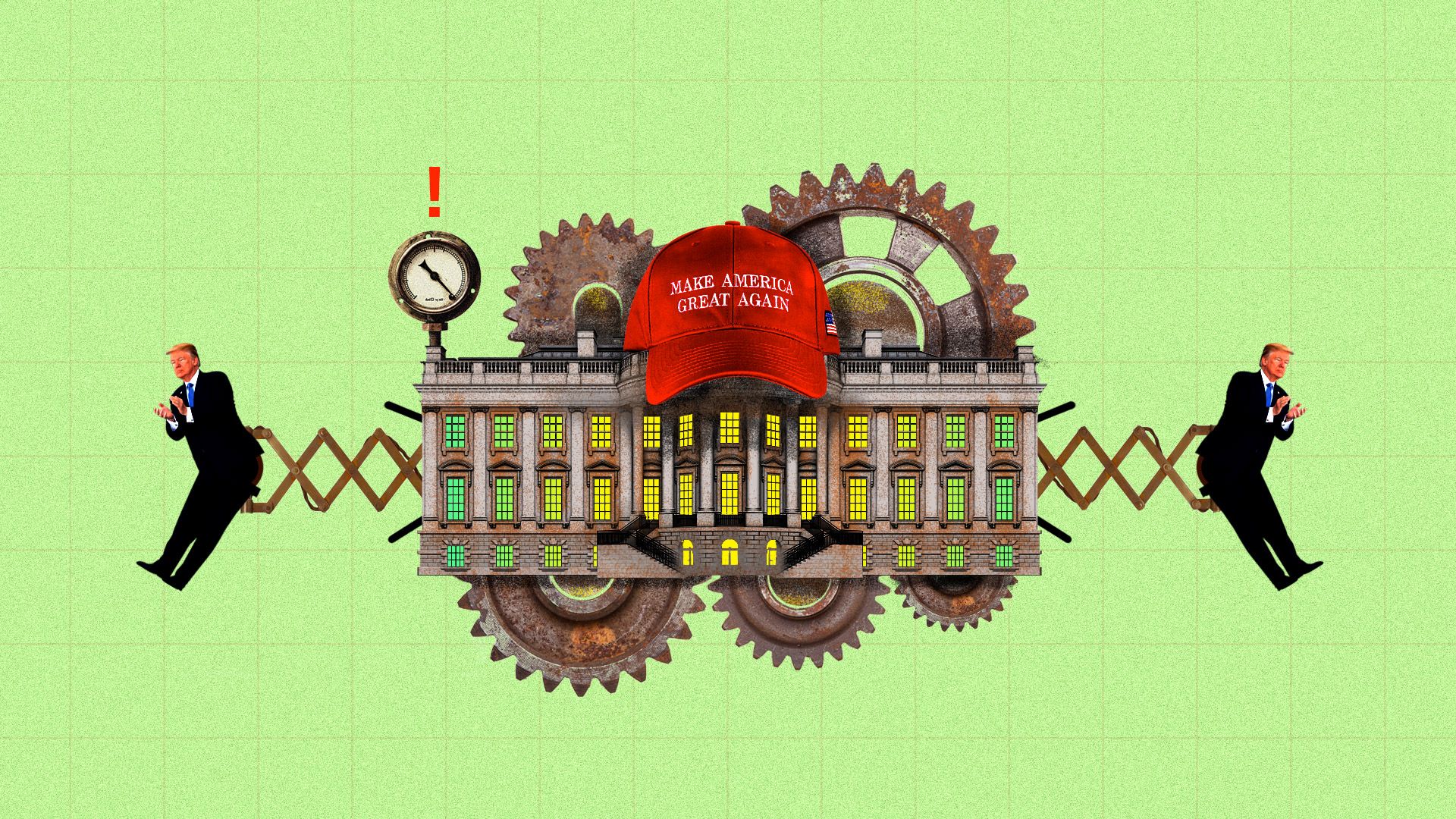 It's hard to overstate the extremity and variety of pressures bearing down on President Trump and his understaffed White House.
The bottom line: Taken together, it's a jaw-dropping list of problems, and Trump's "fine-tuned machine" is creaking under this stress. We're at a hinge point in the Trump presidency, and staff sound as unsettled as I've heard them in the 19 months since he took office.
What Trump is facing:
Midterm elections that, according to polls, will likely flip the House into Democratic control. Here's a long list of likely investigations awaiting Trump.
Trump's former personal lawyer Michael Cohen and campaign chairman Paul Manafort are going to prison.
Federal prosecutors in the Southern District of New York have granted immunity to Allen Weisselberg, the Trump Organization's chief financial officer and the man who knows more than anyone about Trump's business dealings. We don't yet know exactly what Weisselberg has offered the prosecutors in return for their kindness.
Trump has grown to resent and distrust his White House Counsel, Don McGahn, who has spent hours cooperating with Robert Mueller's team.
McGahn leaves this fall and he leaves behind an office unprepared to deal with the blizzard of subpoenas, investigations and possible impeachment proceedings that likely await it next year. Almost all of McGahn's deputies have already gone.
Bob Woodward's book hits the stands on Tuesday. Trump's advisers have spent the past few days reading a PDF of the book, and the president now knows that some of his previously trusted White House aides play starring roles in Woodward's narrative. Trump is privately furious at Gary Cohn and Rob Porter, and sources with direct knowledge of Trump's thinking tell me it's possible he publicly attacks Porter and Cohn this week.
The New York Times published an op-ed from an anonymous "senior administration official" who claims to be part of a wide-reaching resistance to Trump's presidency from inside his own administration. That op-ed, coupled with the Woodward book, inflamed Trump's paranoia about a "Deep State" working to undermine him.
The White House press and communications teams are very thin, after a handful of staff resigned or were forced out. They are wrestling with a firehose of bad news.
Go deeper