Trump expected to declassify Carter Page and Bruce Ohr documents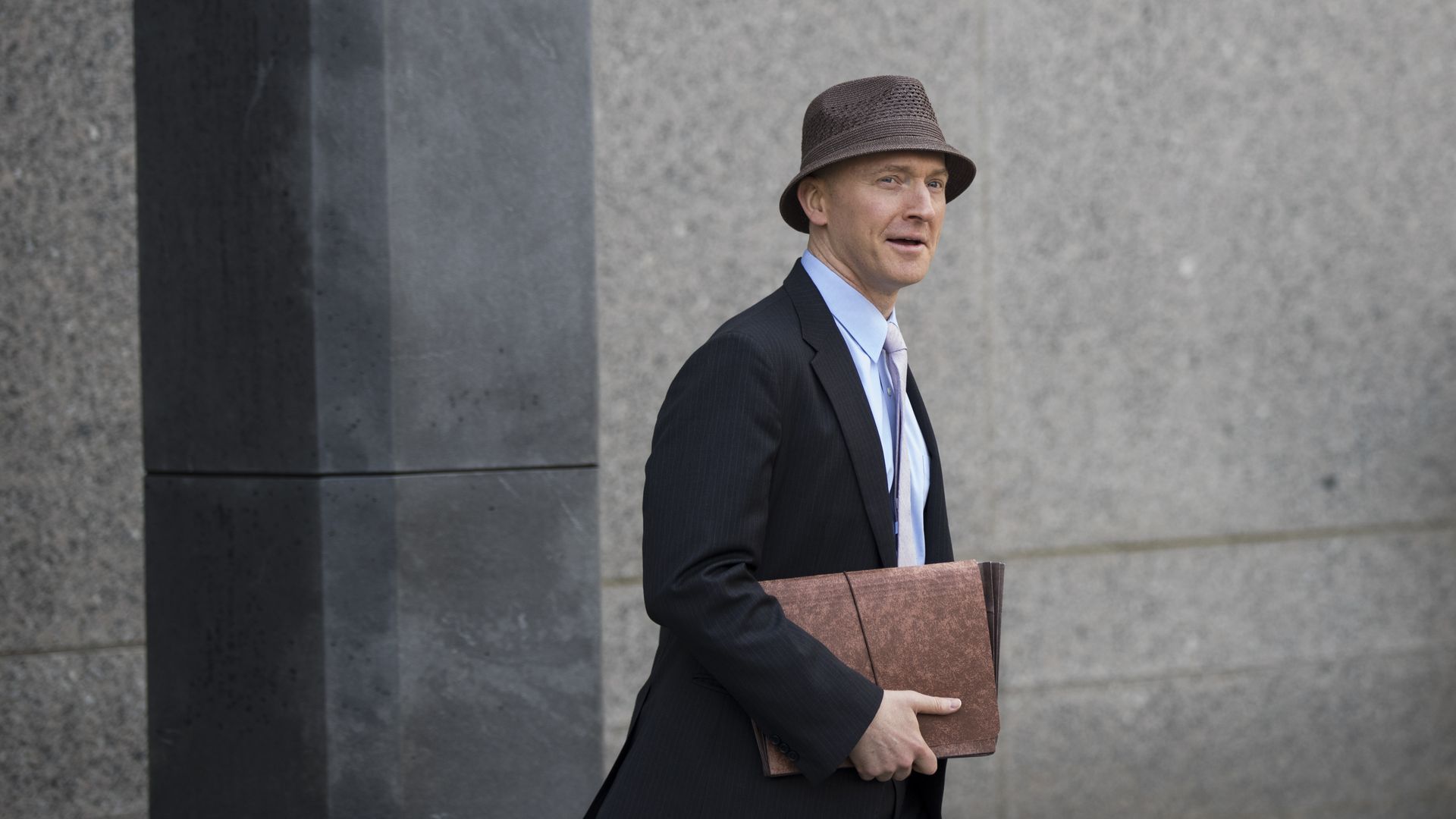 President Trump is expected to declassify, as early as this week, documents covering the U.S. government's surveillance of Trump campaign adviser Carter Page and the investigative activities of senior Justice Department lawyer Bruce Ohr, according to allies of the president.
The big picture: Republicans on the House Intelligence and Judiciary committees believe the declassification will permanently taint the Trump-Russia investigation by showing the investigation was illegitimate to begin with. Trump has been hammering the same theme for months.
They allege that Bruce Ohr played an improper intermediary role between the Justice Department, British spy Christopher Steele and Fusion GPS — the opposition research firm that produced the Trump-Russia dossier, funded by Democrats. (Ohr's wife, Nellie, worked for Fusion GPS on Russia-related matters during the presidential election — a fact that Ohr did not disclose on federal forms.)
And they further allege that the Obama administration improperly spied on Carter Page — all to take down Trump.
House Freedom Caucus chairman Mark Meadows, who is close to Trump, told Axios earlier today: "After two years of investigations and accusations from both sides of the aisle about what documents indicate, it is past time for documents to be declassified and let the American people decide for themselves if DoJ and FBI acted properly."
The bottom line: President Trump has been hyping, and congressional Republicans have been calling for, the declassification of these documents. It's now put up or shut up time. We should find out very soon whether these documents are as explosive as advertised.
Go deeper