Establishment survives far-right surge in Swedish election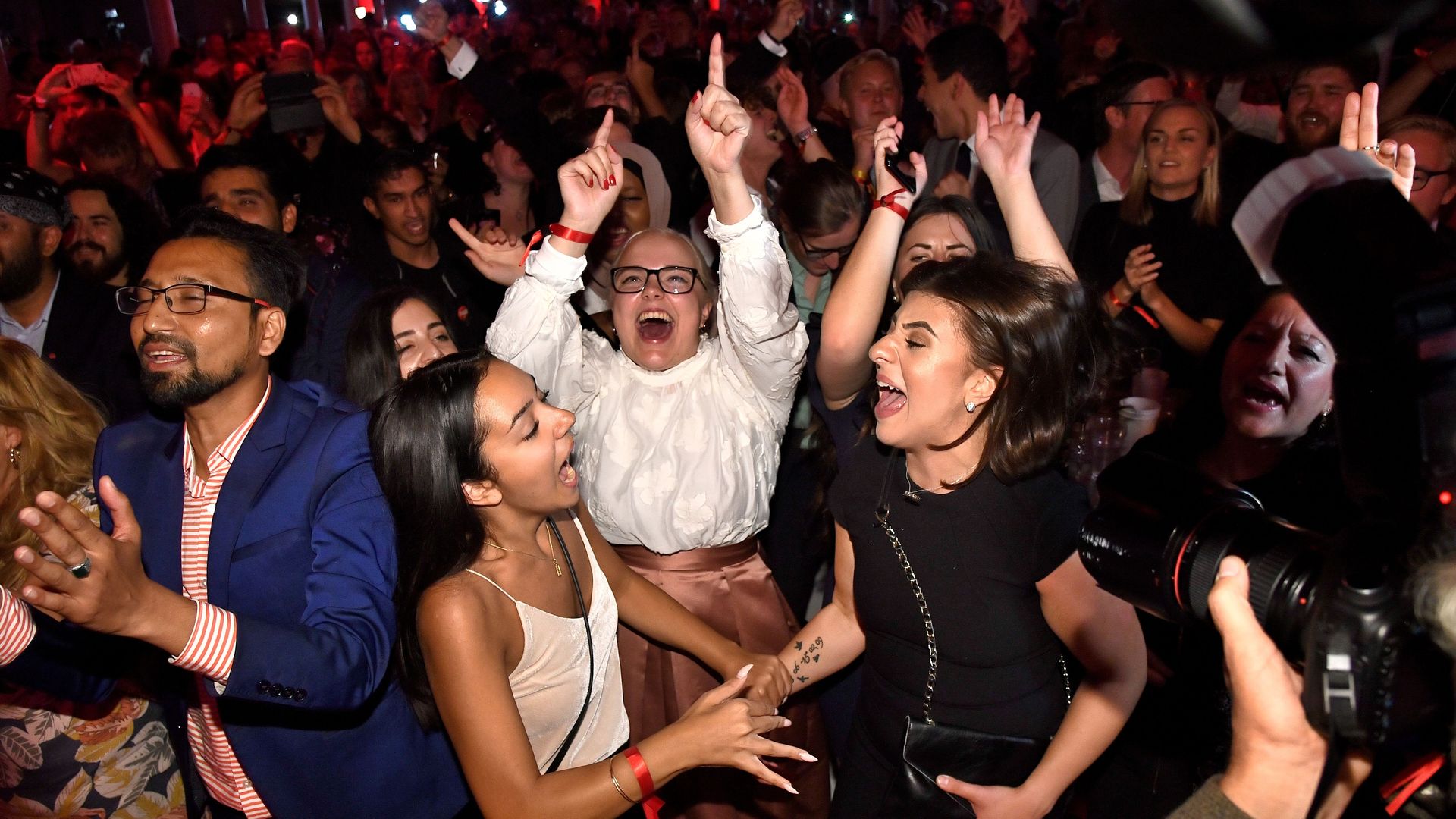 Sweden's incumbent Social Democratic Party received the most votes in Sunday's pivotal election, batting off a challenge from the nationalist far-right Sweden Democrats, who had their best-ever performance but finished in third place, per SVT.
But, but, but: The Social Democrats, who had their worst election performance since World War I, led the previous government with a center-left coalition, but are neck-and-neck with a center-right coalition led by the Moderate Party. There will likely be a battle to determine the members of the next coalition government, but the Sweden Democrats, who the main parties have pledged to cut out of any coalition deal, will likely hold enough seats to sway decisive votes in parliament.
Go deeper