The 5G lessons from Google Fiber's failure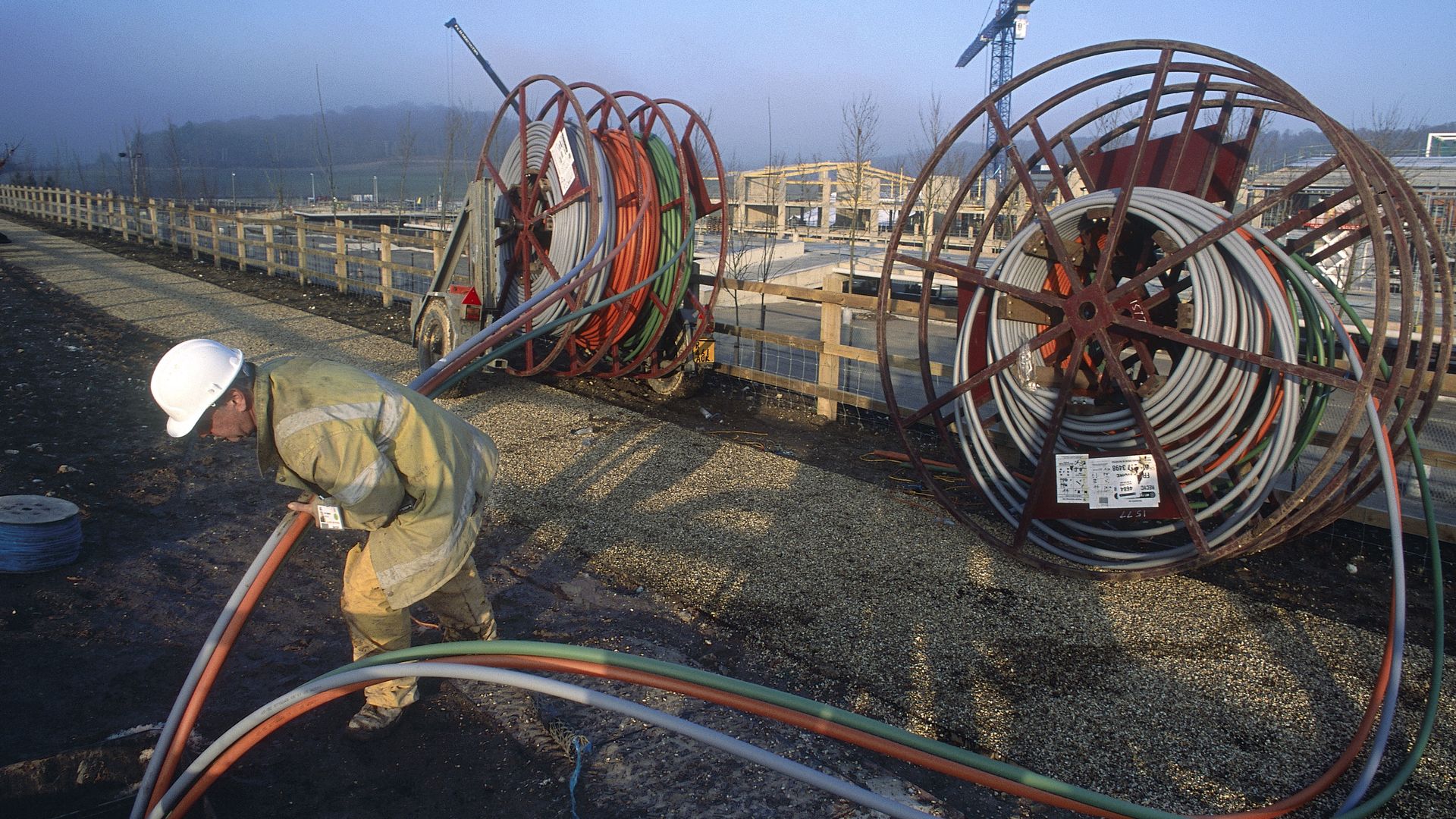 5G technologies are expected to put mobile broadband on par with fiber networks — and they're rolling out on a city-by-city basis similar to how Google Fiber deployed networks between 2010 and 2016.
Why it matters: Google has stopped expanding its expensive fiber build-outs and, as a result, is seen as a failed experiment. Google Fiber's legacy isn't necessarily how far its networks reached, but more that it pioneered a new way of working with local authorities to get them built in the first place, Blair Levin and Larry Downes write in Harvard Business Review.
The backstory: For decades, local governments tended to treat broadband providers as quasi-governmental public utilities, and they regulated construction and access to public infrastructure with a lot of red tape. In the 2008-2009 period, phone and cable companies were the only broadband games in town, and they didn't have much incentive to invest the money necessary to beef up their networks.
When Google announced it would build a small number of experimental networks, more than 1,000 cities pitched the company to be a "test bed," providing a new incentive to streamline and accelerate the permitting and building process — and injecting a new competitor into the market.
What Google Fiber did:
It changed the relationships between infrastructure providers and local authorities, forcing them to negotiate in ways that worked for both sides' business models when negotiating prices, permitting and fees.
It spurred competition and investment in broadband infrastructure, accelerating fiber deployments by as much as two years and triggering incumbent providers to commit $7-$10 billion in new capital spending.
Investors became more supportive of capital expenditures for fiber networks in order to respond to the new market player.
Why it failed: Putting fiber-optic cable underground is an expensive undertaking — even for a highly profitable company like Google — and it didn't get enough of a return on the investment to keep expanding to new cities.
The bottom line: "Authorities are finding, as with Google Fiber, that they must offer competitive rates or risk delaying private investment in new networks, a critical source of local development and competitiveness," Levin and Downes write. "The winners once again will be those communities that appreciate the importance of forming early and comprehensive private-public partnerships with network operators and their investors."
Go deeper