Washington governor Jay Inslee's 2020 hints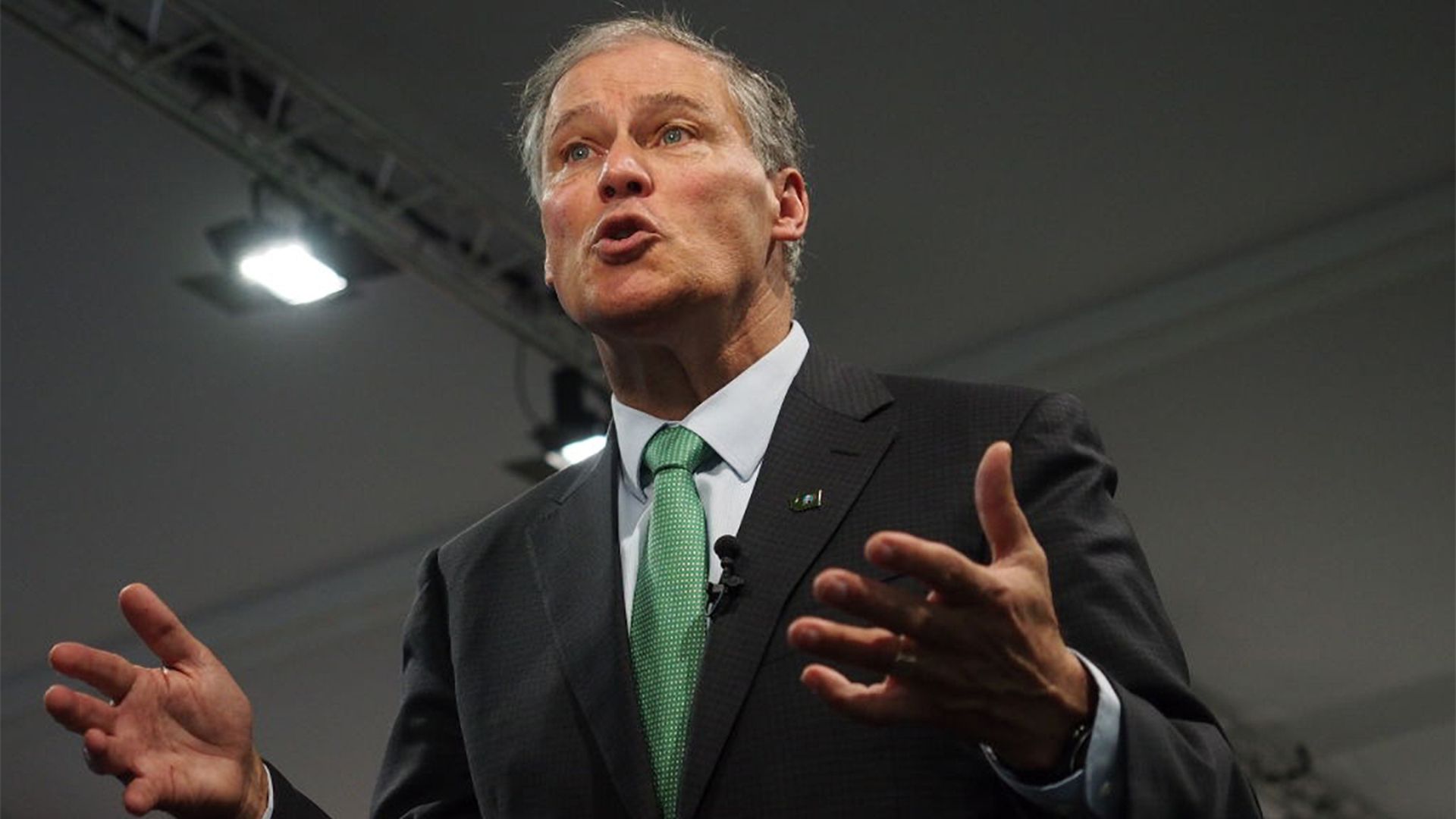 Washington Gov. Jay Inslee, a Democrat, outlined in a recent interview what he thinks a successful presidential candidate would look like — and it looks an awful lot like him — but fell short of saying he would run.
Why he matters: Inslee, chair of the Democratic Governors Association, is emerging as a leading progressive politician and critic of President Trump. CNN included him as a potential 2020 contender, and he also went to Iowa — the magnet for politicians who see a future president in the mirror — earlier this year.
The key quote:
"The one thing I can say about 2020 is our nation needs a candidate focused on making clean energy and climate change and children's lungs a principle frontrunner issue, not a backburner issue."
Between the lines: Inslee is one of the few progressive politicians who has made — you guessed it — climate change and clean energy a central staple of his campaigns. He's pushing a statewide ballot initiative in Washington that would price carbon emissions, whose outcome could reverberate around the world.
For the record: Inslee, whose comments came during an interview at the governor's mansion in Olympia, Washington, this past week, wouldn't confirm yes or no that he was planning to run. He did confirm he wasn't saying one or the other.
Go deeper