Apple bans Infowars from App Store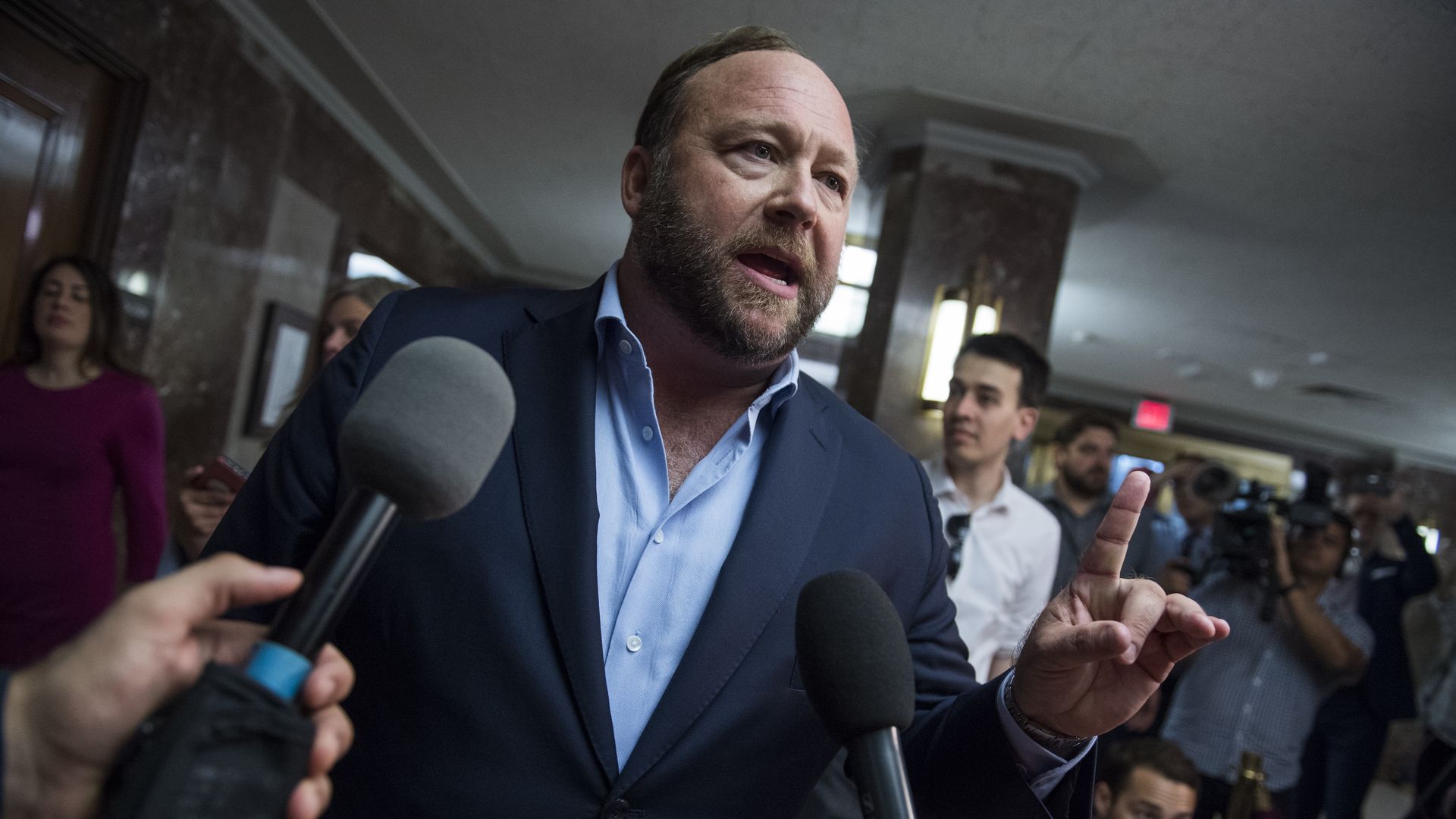 Apple has banned Alex Jones' Infowars app from its App Store and will not allow it to return, according to BuzzFeed News, which confirmed the removal with Apple.
Timing: Yesterday, Twitter permanently banned Jones from its platform citing abusive behavior. The removals come weeks after Jones was banned or suspended by other major tech companies — like Facebook, Apple, and YouTube. Apple booted Inforwars from its podcast platform last month.
Go deeper