European Christians more anti-immigration than non-religious adults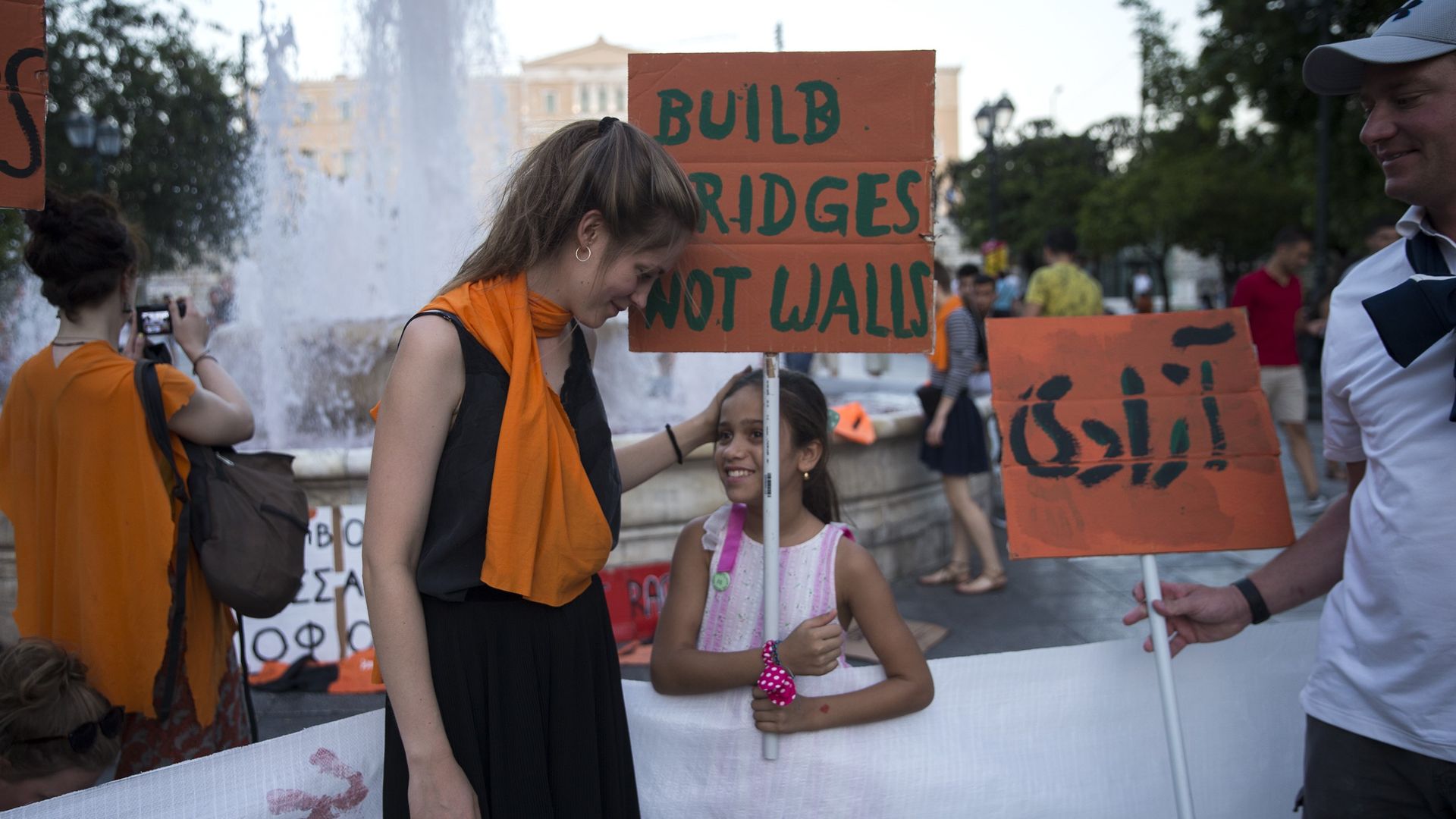 Church-attending and non-affiliated Christians have more negative views of immigrants and minority religions than unaffiliated adults in Western Europe, a new Pew Research Survey finds.
The big picture: While more Christians hold these views than those religiously unaffiliated, that does not translate to most Christians holding these views. Pew explains, "By most measures and in most countries surveyed, only minorities of Christians voice negative opinions about immigrants and religious minorities."
More from the survey:
More Christians in Western Europe than religiously unaffiliated adults find Islam "fundamentally incompatible" with their countries' values.
They also "are more likely...to say they would not be willing to accept Jews in their family," and are "somewhat more likely to agree with highly negative statements about Jews."
Christians in Western Europe are more likely (35% of churchgoing and 36% of non-practicing Christians) than non-religious people (21%) to be in favor of reducing immigration to their countries, saying "immigrants from the Middle East and Africa are not honest or hardworking."
Yes, but: In some places, fewer practicing Christians are in favor of reducing immigration levels than religiously unaffiliated adults or non-practicing Christians.
In Norway, 20% of practicing Christians want to reduce immigration, compared to 26% of unaffiliated adults, and 39% of non-practicing Christians.
In Finland, 33% of non-religious people want to reduce immigration, compared to 19% of churchgoing Christians.
Similar trends are found in Belgium, Sweden, and the Netherlands.
Go deeper