A new rough wave of tariffs on China is looming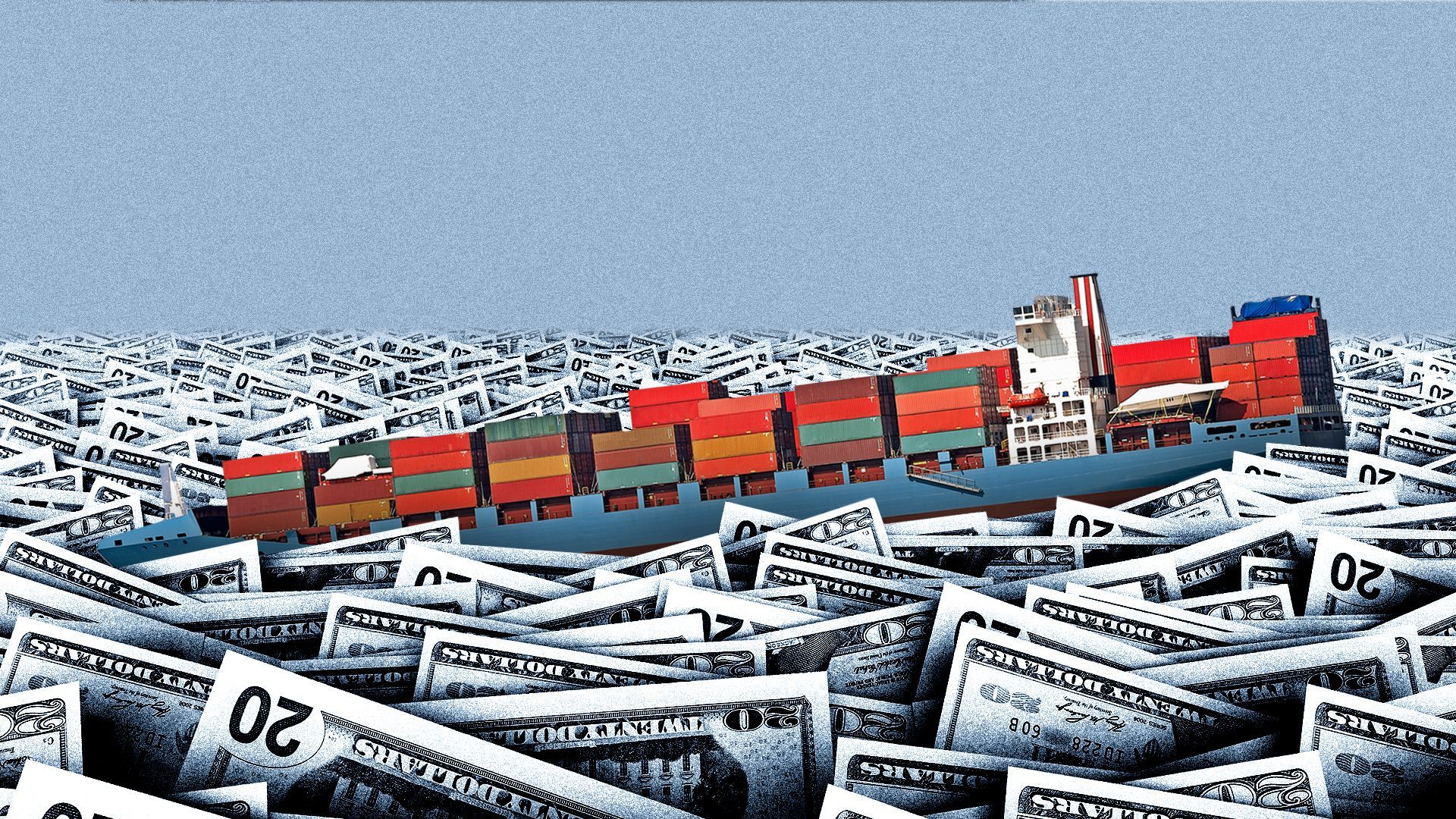 President Trump plans to evaluate public comments before deciding on the latest proposed tariffs on Chinese imports, according to White House economic adviser Larry Kudlow Friday morning, dimming speculation that they could announce the next round as early as today.
Why it matters: Maybe the Chinese will eventually cave, but the White House should be preparing for a much longer and more protracted trade war as China appears to be digging in.
Driving the news: The comment period for the next round of U.S. tariffs ended Thursday, collecting 5,914 individual comments, Reuters reports.
"The president himself, we will evaluate the comments and we will make a decision regarding the $200 billion," Kudlow said on Bloomberg Television. "We'll make a decision on the volume, on the rate, on the timing, I don't want to get ahead of that curve, it's out there."
There's still no clear pathway to resolving the disputes. Bob Davis and Lingling Wei of the Wall Street Journal report that the U.S. may be counting on deals with Japan, EU, Mexico and Canada to provide more leverage:
Relaxing trade tensions with Mexico and Canada, plus a preliminary trade agreement with the European Union, have made it easier to forge a multilateral front to oppose Chinese trade practices. The U.S., EU and Japan have already held meetings on such a strategy.
A trade detente also blunts criticism from Congress and U.S. industry that the administration has erred by picking fights with friendly countries at the same time as it battles with China. Additionally, officials say, it helps recruit allies to stop Chinese exporters from skirting U.S. tariffs by shipping goods to third countries, which then send the goods to the U.S., say officials.
On the other side: Chinese officials continue to give no public indication they will make the kinds of structural concessions the Trump administration is demanding.
The latest issue of Qiushi, an authoritative theoretical journal under the Communist Party Central Committee, has a commentary defending China's economic system and arguing that America's real goal in launching the trade war is to thwart China's rise.
My thought bubble: There's a school of thought that the increasingly repetitive messaging (that America's real goal is China containment) is just propaganda posturing for negotiating leverage. I think the fact that this line keeps appearing in the most authoritative publications for Communist Party members and officials, not foreign audiences, likely undermines that view.
Go deeper