Opioid billionaire patents an opioid treatment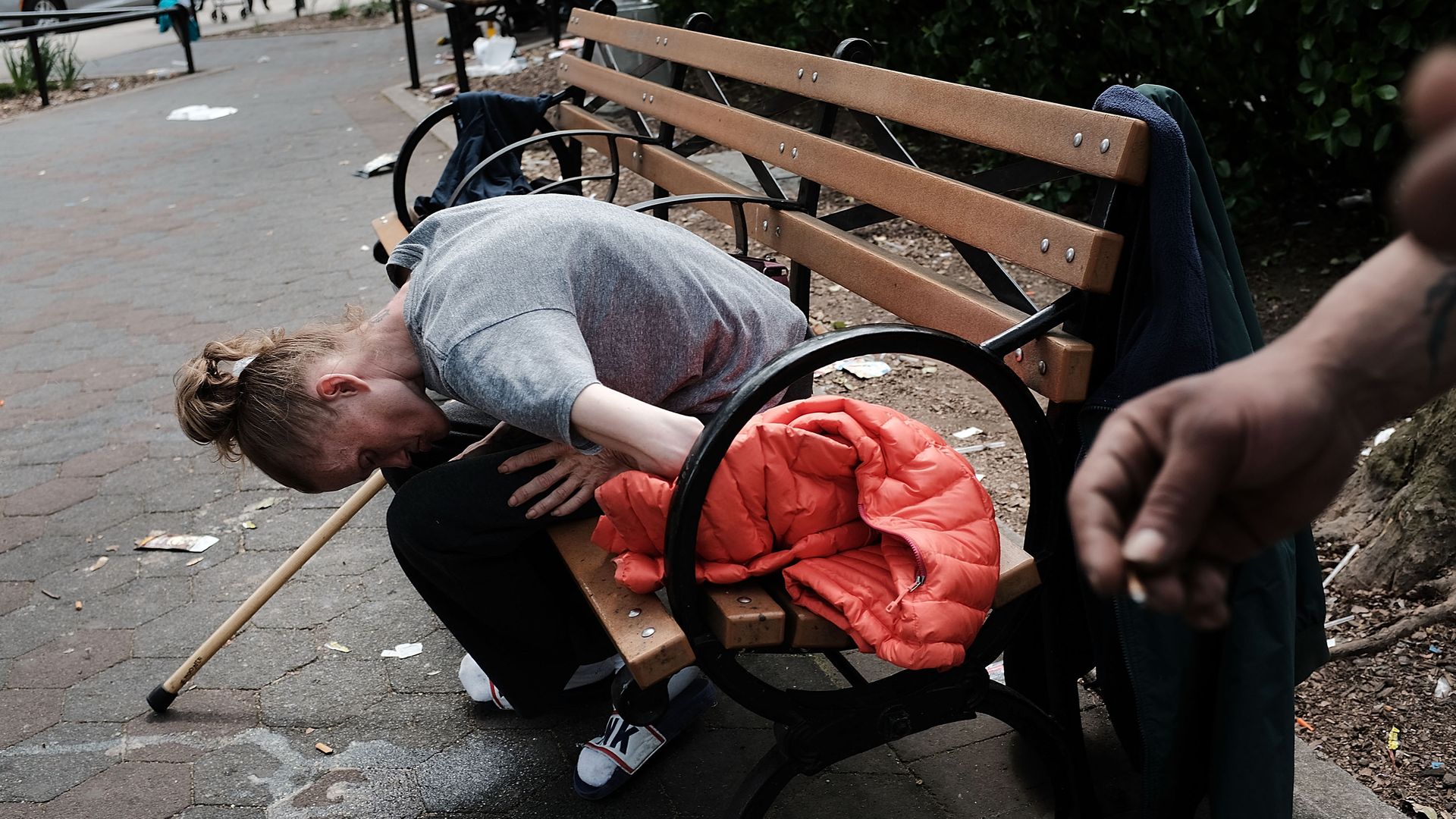 Richard Sackler, whose family and company made billions from the sale of highly addictive opioid painkillers, has now patented a new and potentially lucrative treatment for opioid addiction, the Financial Times reports.
Why it matters: More than 200,000 people have died from prescription opioid overdoses since 1999. And Purdue Pharma, which the Sackler family owns privately, has become a poster child for the opioid crisis because of the way it aggressively marketed OxyContin despite rampant abuse of that drug.
The details: Richard Sackler is listed on the patent for a new formulation of buprenorphine, one of the leading treatments for opioid addiction, per the FT. Buprenorphine is administered through a tablet or strip that dissolves in patients' mouths; Sackler's version says it would dissolve faster.
Go deeper: The New York Times investigated Purdue and the Sackler family's role in the opioid crisis. So did the Los Angeles Times.
Go deeper