China's Belt and Road Initiative strays from course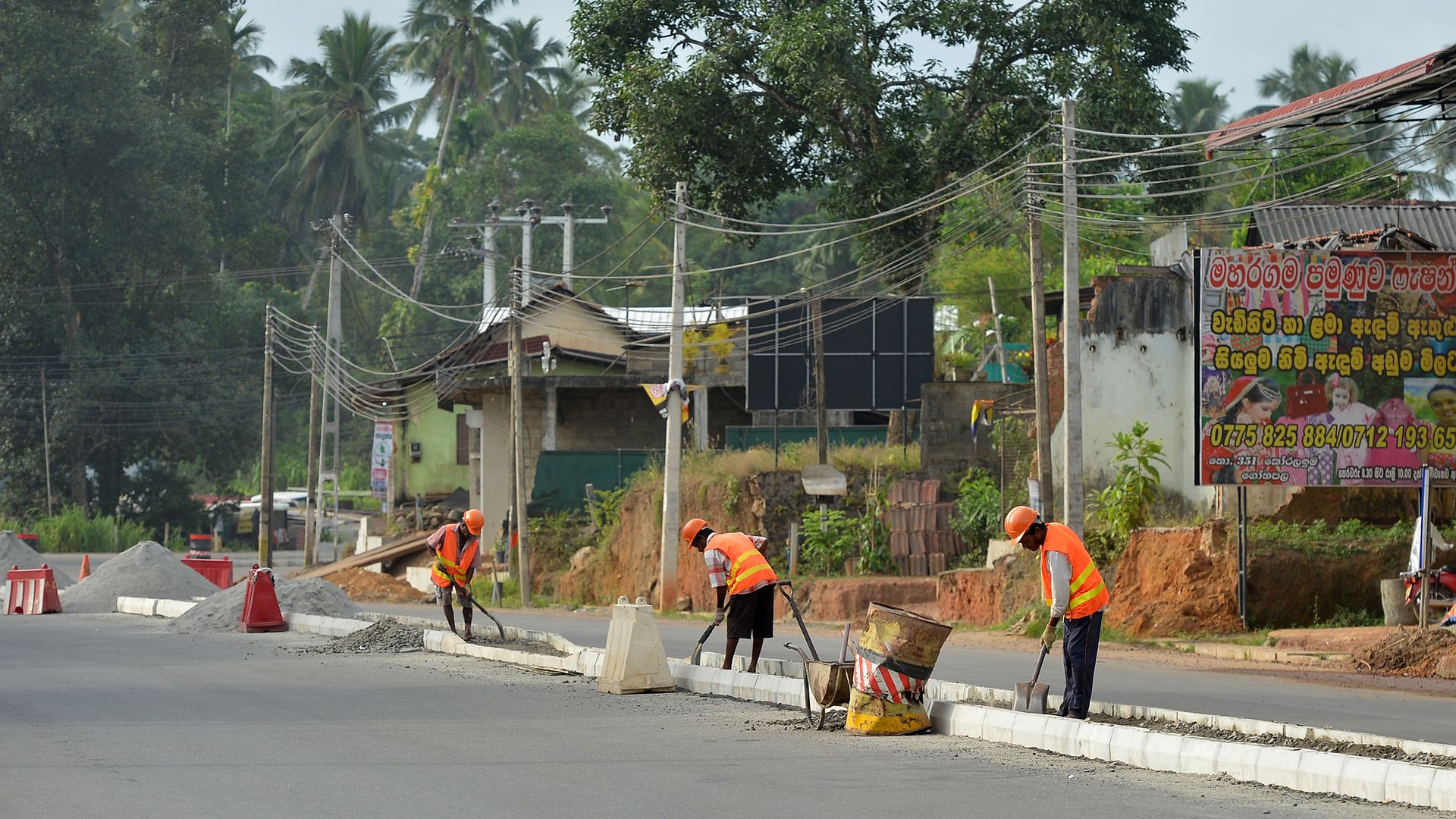 Five years after it was announced, China's massive Belt and Road Initiative (BRI) —which could include upward of $1 trillion in new infrastructure — has yet to materialize on the ground as promised.
The details: According to Chinese President Xi Jinping and other senior officials, the BRI includes six economic corridors that that will carry goods, people and data across Asia and beyond. But a new study shows that Chinese investment is just as likely to go outside those corridors as within them. The BRI appears to be less coordinated than Beijing hopes and some critics fear.
Rather than following Beijing's grand designs, much of the BRI's activity to date looks more scattered and opportunistic. The exception is the China–Pakistan Economic Corridor (CPEC), which is the only corridor that connects China with a single country. China's power plants, roads and other projects along the CPEC total some $62 billion in investment, and have helped create a debt crisis in Pakistan.
The gap between China's official plans and actual activities suggests interest groups are skewing Xi's signature initiative. Without specific criteria for what qualifies, the BRI has grown to encompass cyberspace, the Arctic, and even outer space, and there are now BRI-branded fashion shows, marathons and art exhibits. As the list of functions and geographies grows, more interest groups enter the battle for spoils. Without more rigorous oversight by Chinese officials, there is no reason to expect this competition to converge upon the BRI's six economic corridors.
Why it matters: Beijing's control problem could provide an opportunity for its partners and competitors, including the U.S., to reshape parts of the BRI, minimizing costs for U.S. interests and maximizing value for global development.
Jonathan Hillman is director of the Reconnecting Asia Project at the Center for Strategic and International Studies.
Go deeper