Black Caucus says Kavanaugh nomination is threat to voting rights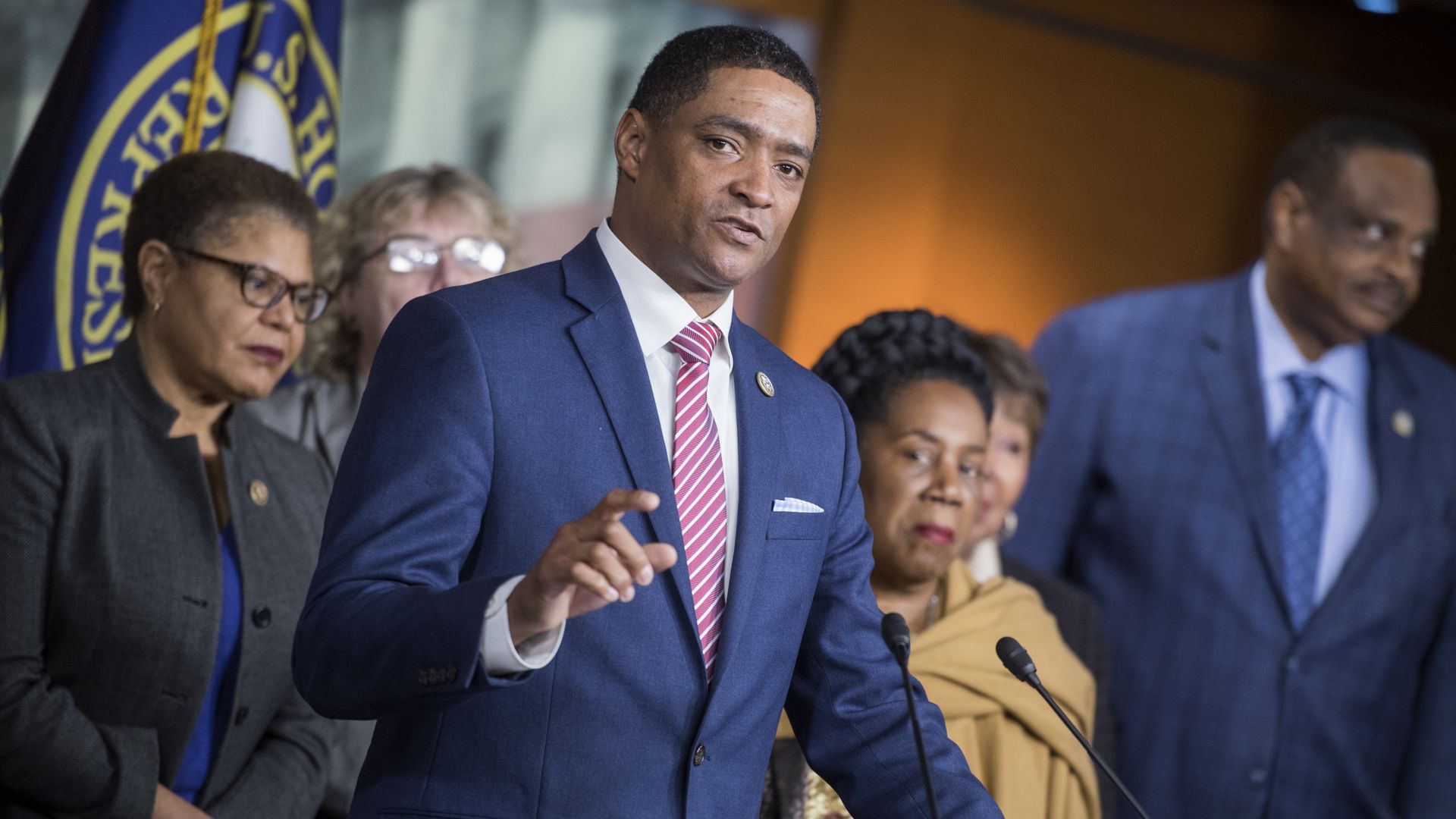 The Congressional Black Caucus and civil rights leaders on Thursday denounced Brett Kavanaugh's nomination to the Supreme Court, saying his vote would be a threat to voting rights — pointing to the South Carolina voter ID law he voted to uphold.
Why it matters:
"If you look at what has happened just over the last few years at the Supreme Court with the closely divided decisions on issues that deeply [affect] the rights and protections of African Americans, you will understand why this moment is so important for us."
— Sherrilyn Ifill, president and director-counsel, NAACP Legal Defense Fund
What happened: Advocates highlighted Kavanaugh's refusal to answer Sen. Kamala Harris during Wednesday's confirmation hearing on whether he thinks Section 2 of the Voting Rights Act (VRA) is constitutional.
Think Progress reports that Kavanaugh sought to downplay the significance of the 2013 Shelby County v. Holder ruling, which invalidated a key VRA provision that had long required states with a history of racial discrimination to seek federal approval before changing their voting laws.
Flashback: The Obama administration had blocked the South Carolina law, saying it would disenfranchise thousands of black voters and violate the VRA. But the state, arguing it would deter voter fraud, sought approval from a federal court.
Kavanaugh wrote in a 2012 opinion that it "does not have a discriminatory retrogressive effect" and "was not enacted for a discriminatory purpose."
However, he delayed its implementation ahead of the 2012 elections, acknowledging that "[t]here is too much of a risk to African-American voters for us to roll the dice."
Go deeper