Brazil faces month of political chaos ahead of presidential election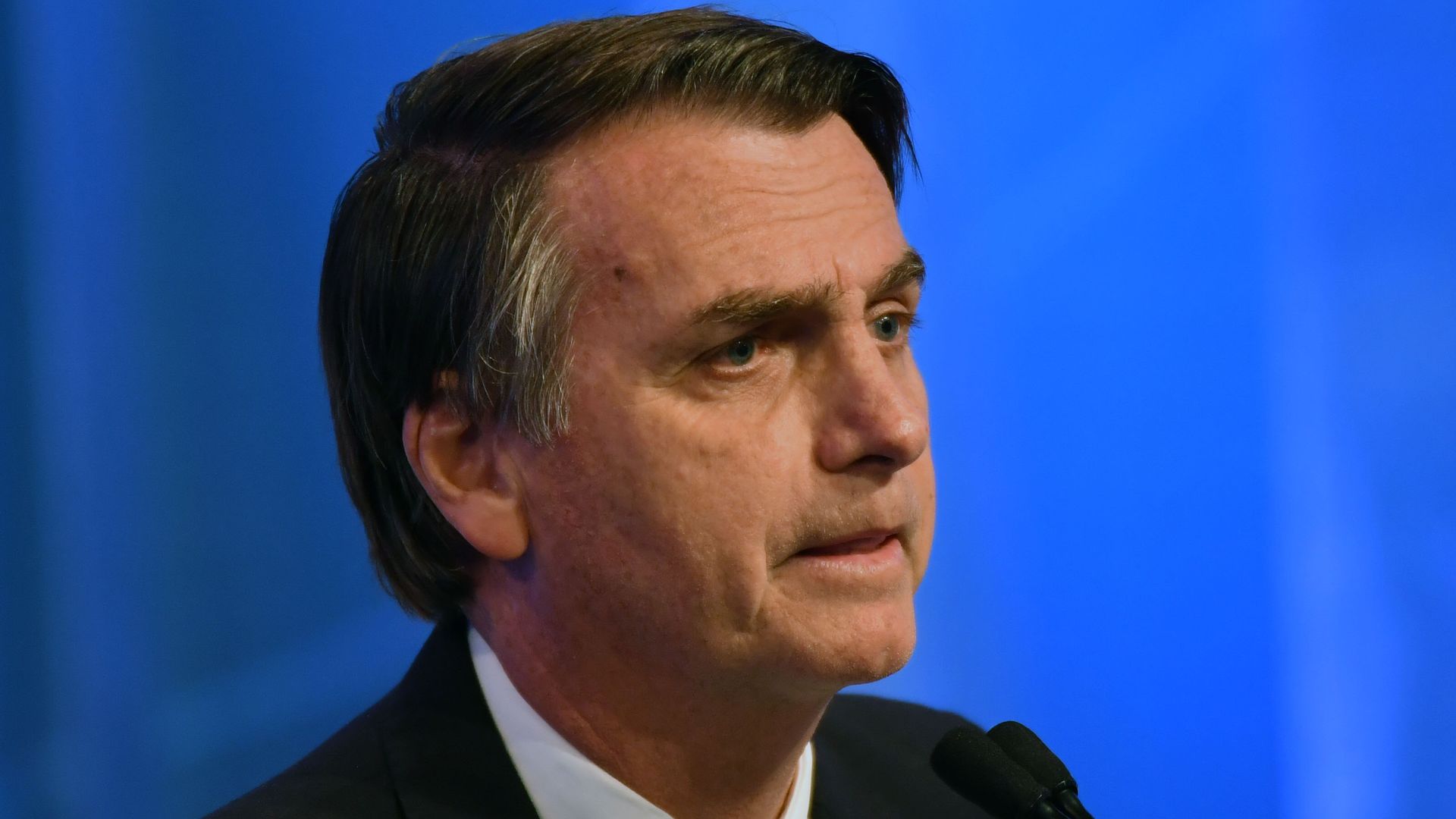 Brazil's presidential race remains wide open, leaving the future of the world's fifth-most populous country and eighth-largest economy mired in uncertainty. It is unlikely any candidate will win a majority in the first round of voting on October 7, which would trigger a runoff on October 26.
The big picture: Anxieties over endemic crime and corruption continue to fuel discontent, creating volatile conditions. Tensions have already boiled over once, with Jair Bolsanoro, a far-right wing Congressman whose campaign has drawn parallels to Donald Trump, being stabbed in the stomach at a rally. Whatever its results, the election is unlikely to heal the divisions created by the country's ongoing political crisis and sluggish economic growth.
Background: Brazil's current crisis cycle of polarization between left and right began in 2016 with a highly contentious impeachment processes against former President Dilma Rousseff, of the Worker's Party (PT). That came on top of the now four-year-long, expansive "Operation Car Wash" corruption investigation that ended up producing the conviction of former President Luiz "Lula" Ignacio de Silva.
In a highly dramatic, televised event in April, Lula turned himself in while maintaining his innocence. Today, Lula is in jail and banned from running; according to the polls, however, he remains Brazil's most popular presidential candidate. Rarely has a disqualified candidate played such an influential role in shaping an election.
Faced with disappointing poll numbers for its replacement candidate, Sao Paulo Mayor Fernando Haddad, the PT is framing the charismatic former union leader as a martyr, hoping this will engender sympathy votes. Haddad promises he will be a trustee of Lula's legacy, but has recently been dogged by corruption charges related to Operation Car Wash.
Haddad trails behind both Bolsonaro and Marina Silva, an environmentalist and evangelical who has yet to fully break through. The other contenders are established centrist and left-wing politicians who each face the challenge of adapting to an environment ripe for outsiders.
Why it matters: Brazil once sought to play an influential role on the geopolitical stage — both as a BRICs member and as an independent counterweight to the U.S. during the Bush administration. That has changed as Brazil's leaders have hunkered down to address the all-consuming domestic agenda. The next president will have to prioritize those challenges, further postponing the country's dreams of projecting global power.
Michael McCarthy is a research fellow at American University's CLALS, an adjunct professor at George Washington University's Elliot School for International Affairs and the founder and CEO of Caracas Wire.
Go deeper