Texas lawsuit throws the ACA's future into uncertainty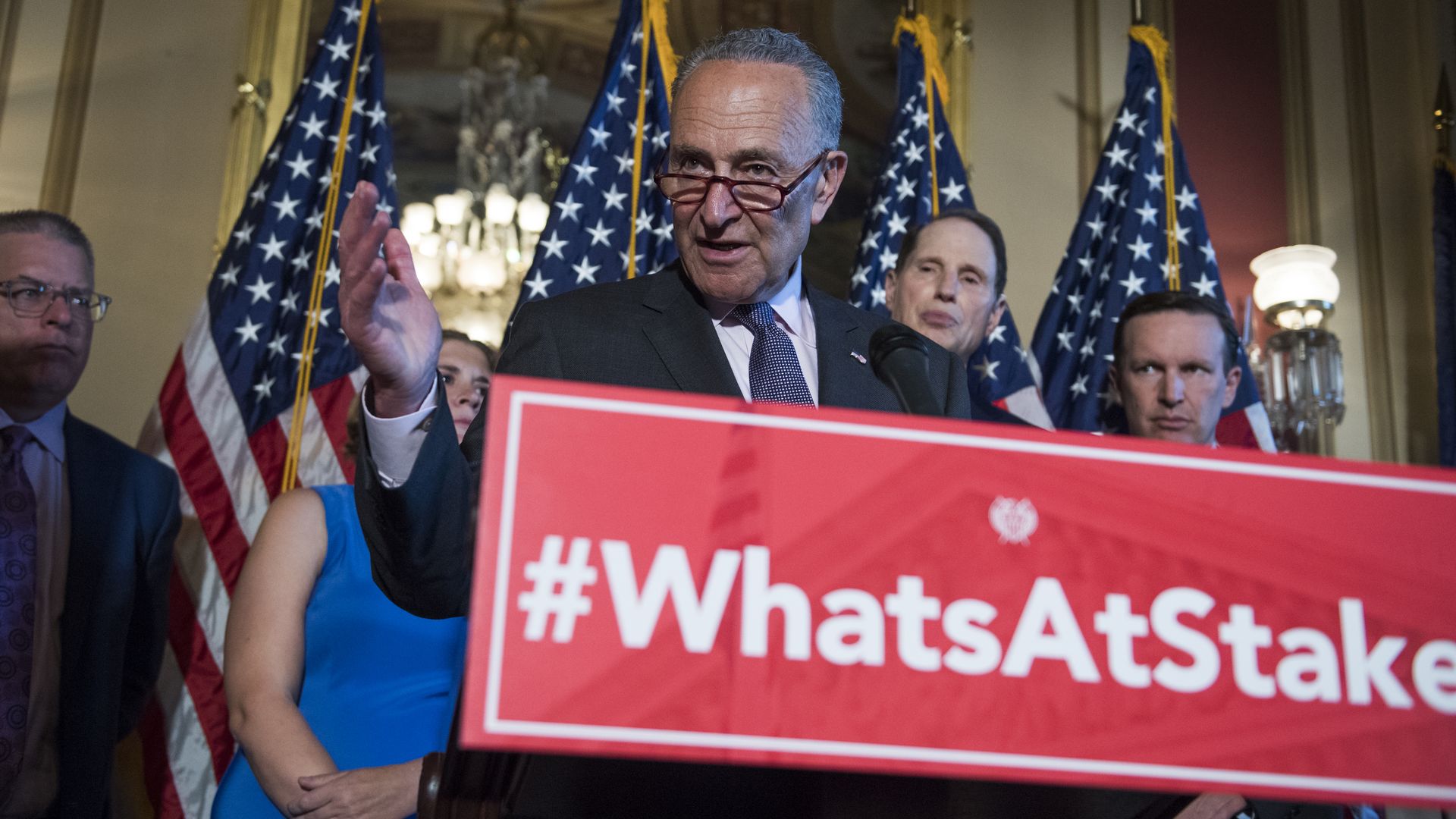 The Affordable Care Act may soon find itself in legal jeopardy yet again, if the tea leaves from a federal judge's hearing in Texas yesterday are any indication.
The big picture: Most on-the-ground accounts of the hearing say Judge Reed O'Connor seemed open to red states' latest challenge to the health care law, raising the prospect that what was once seen as a long-shot lawsuit could be a more serious threat than many experts had anticipated.
The details: O'Connor's questioning yesterday seemed to suggest that he "may seek to roll back at least some of the consumer protections at the core of the law," the L.A. Times' Noam Levey reports from Fort Worth.
"O'Connor returned repeatedly to arguments that architects of the healthcare law made in 2010 and afterward that requiring people to have insurance was crucial to the popular consumer protections in the law," Levey writes.
Between the lines: It's true that the Obama administration argued that the individual mandate and the law's protections for pre-existing conditions were legs of the same stool.
Now that Congress has zeroed out the penalty for being uninsured, though, Democrats argue that if Congress wants to design an unbalanced stool, that's its prerogative.
But O'Connor "gave only cursory treatment to the baseline question of whether the individual mandate without an accompanying penalty could stand as constitutional" and instead skipped straight ahead to questions about how much more should fall along with it, per Modern Healthcare's Susannah Luthi.
O'Connor even wondered if this might have been Republicans' endgame all along — that they zeroed out the mandate penalty secure in the knowledge that it could reopen the Supreme Court's 2012 decision upholding the mandate.
"Why isn't that the proper intent to be drawn from the 2017 enactment?" O'Connor asked, according to Politico's Paul Demko.
O'Connor said yesterday that he expects to rule soon on the initial questions in Texas' lawsuit over the ACA. That's a gamble for Republican candidates in the midterm elections, especially House incumbents who are already on the hook for years of anti-ACA votes.
Democrats want to make this lawsuit, and its challenges to the ACA's protections for people with pre-existing conditions, a centerpiece of a midterms strategy that's focused on health care.
If O'Connor indicates before November that he's inclined to strike down the entire law or its most popular consumer protections, it'll be hard to brush off this case as irrelevant or to downplay Democrats' warnings — even though Texas could still lose on appeal.
The bottom line: If you're a Republican trying to dodge attacks that say you would let insurers once again deny coverage for pre-existing conditions, a pre-midterms ruling doing exactly that, in a lawsuit backed by the Trump administration, is not your ideal outcome.
Of course it doesn't help that, even more than eight years after the ACA became law, Republicans still don't have a competing plan to ensure that people with pre-existing conditions would be able to access coverage for those conditions.
Meanwhile, as expected, Supreme Court nominee Brett Kavanaugh said basically nothing of substance yesterday about this case or anything else related to health care.
Go deeper