Juul founder admits "burden" to prove good intentions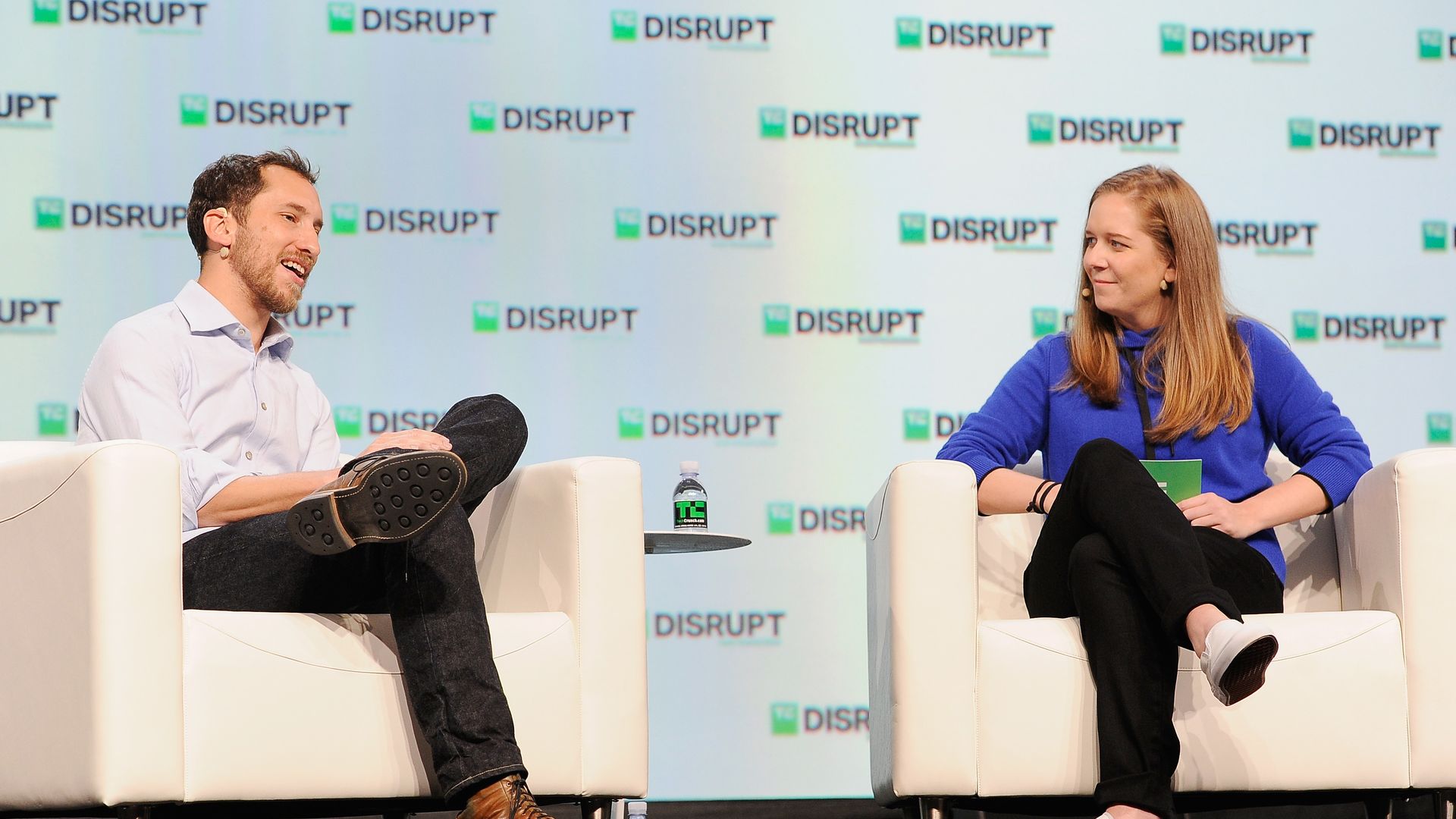 Juul, the e-cigarette company, accepts that it has a "high burden" to prove its good intentions about keeping its products away from minors, company co-founder James Monsees said Wednesday at TechCrunch's Disrupt conference.
Why it matters: Juul has been under fire for using marketing that appeals to a younger audience, including its ad campaigns and candy-like names for its tobacco flavors. In response, the company has announced several efforts, including support for a push to make the smoking age 21 in all states.
"I think the burden is really high on us, and it should be."
— James Monsees
Another part of Juul's plan to help keep its products away from underage consumers is its forthcoming Bluetooth-connected e-cigarette, said Monsees, though the product won't be available in the U.S. for now because of regulations.
According to Monsees, the connected devices can enforce age requirements to activate them via smartphone — "basically, it's two-factor authentication for Juul use," he said.
Yes, but: "We're certainly on that spectrum," said Monsees, in a reference to FDA chief Scott Gottlieb's view of various nicotine products with different health risks. "If you don't feel like you need nicotine or need to be smoking, don't be on a spectrum of risk."
Go deeper