Incumbent Massachusetts Rep. Michael Capuano concedes to Ayanna Pressley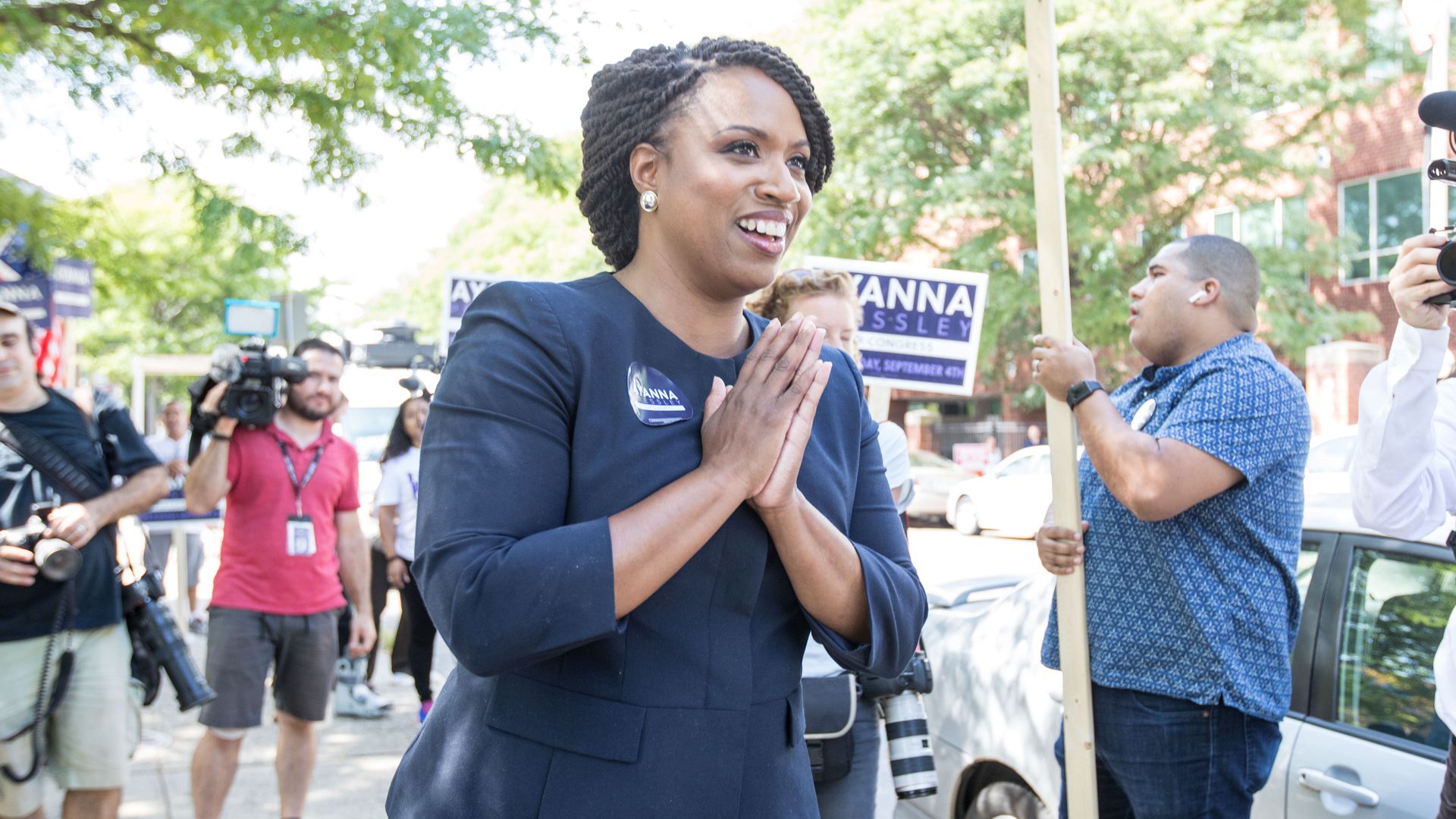 Ten-term incumbent Massachusetts Democratic Rep. Michael Capuano has conceded to Ayanna Pressley in Tuesday night's primary elections, reports the Associated Press.
Why it matters: Ayanna Pressley, a 44-year-old black woman, will likely become the first black female member of Congress from Massachusetts. After Alexandria Ocasio-Cortez's upset victory in New York, this is further evidence of the power of insurgent, progressive campaigns led by women of color.
The backdrop: Capuano, who is white, hadn't faced a serious primary challenger since he was first elected in the late 1990s. This year changed everything when 44-year-old Ayanna Pressley — the first black woman to serve on Boston City Council — ousted him
But this race became more about representation in Congress and electing a new generation of leaders than it was about progressive vs. "establishment" Democrats.
Capuano had been leading by double digits in the polls. He joined the Congressional Progressive Caucus during his first term in office. He's expanded the state's housing, health care projects and transit system, per NYT.
He supported Medicare-for-all before it became a staple of the Democratic Party. He's supported an impeachment vote against President Trump. Over 30 years ago he led an effort to make a "sanctuary city" of Somerville, Massachusetts.
They've both agreed they're likely to vote the same way on critical issues.
Pressley's campaign staples are "economic inequality, the wealth and wage gap, structural racism, and gun violence," she told Jezebel.
"I'm not running to keep things as they are," Pressley told NYT. "I'm running to change them."
The bottom line: The political climate in 2018 favors women, political newcomers, and underdogs. Ayanna Pressley is the latest example of that in one of the last Democrat-on-Democrat primaries of the season.
Correction: This story has been updated to reflect that Pressley could be the first female black Congressperson for Massachusetts.
Go deeper