Ocasio-Cortez praises "sister in service" Ayanna Pressley on win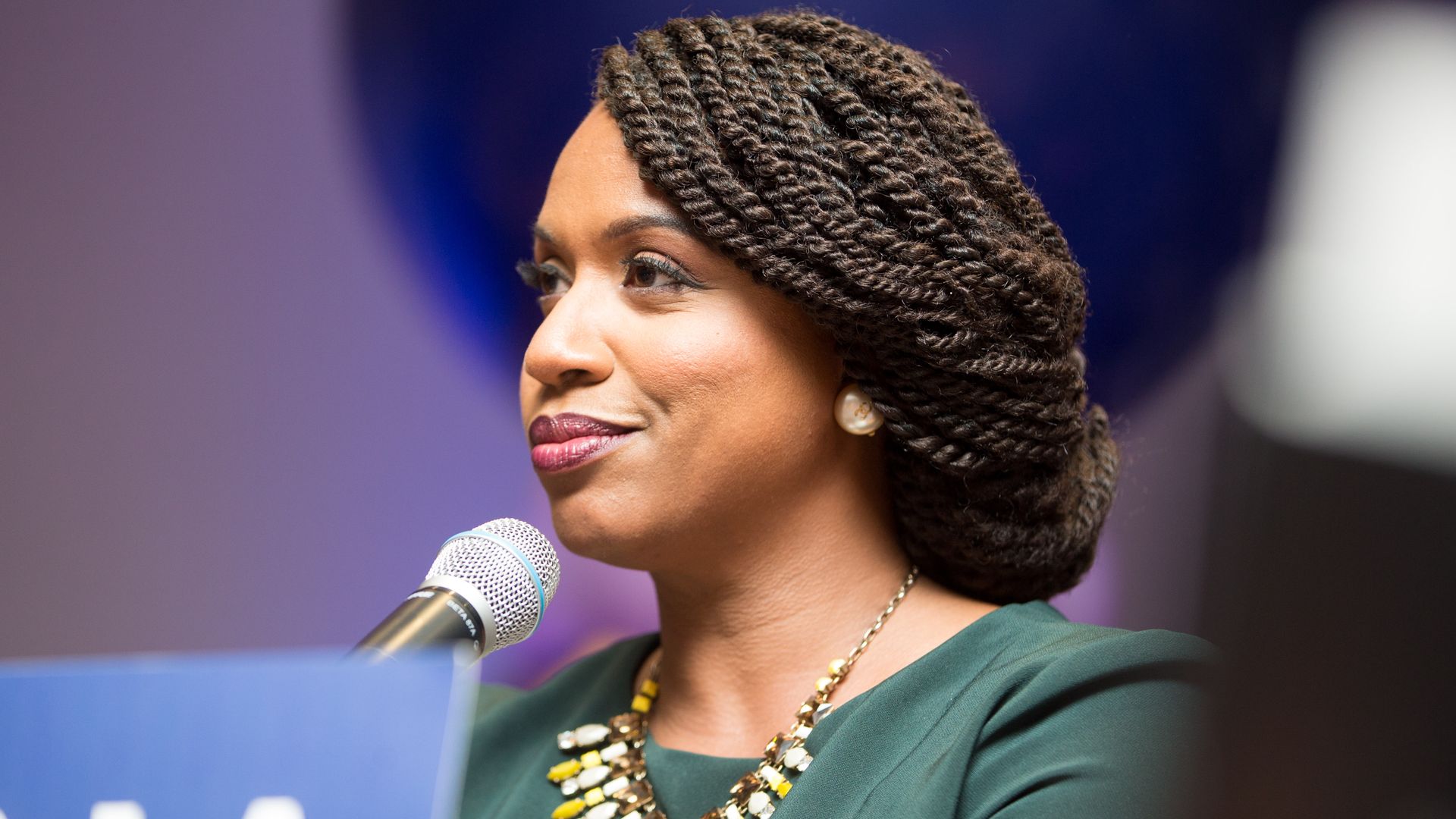 Alexandria Ocasio-Cortez congratulated her "sister in service" Ayanna Pressley, who is set to become the first black, female member of Congress from Massachusetts, after her victory over 10-term incumbent Rep. Michael Capuano on Tuesday.
Why it matters: Per Axios' Alexi McCammond, Pressley's victory is "further evidence of the power of insurgent, progressive campaigns led by women of color." Ocasio-Cortez tweeted on Tuesday a photo of her and Pressley, saying they "bonded over running while constantly told it's 'not our turn,' that we 'weren't ready,' 'good enough,' or 'experienced' enough. We kept going anyway."
Go deeper:
Go deeper