Study: Nuclear revival necessary for cutting global carbon emissions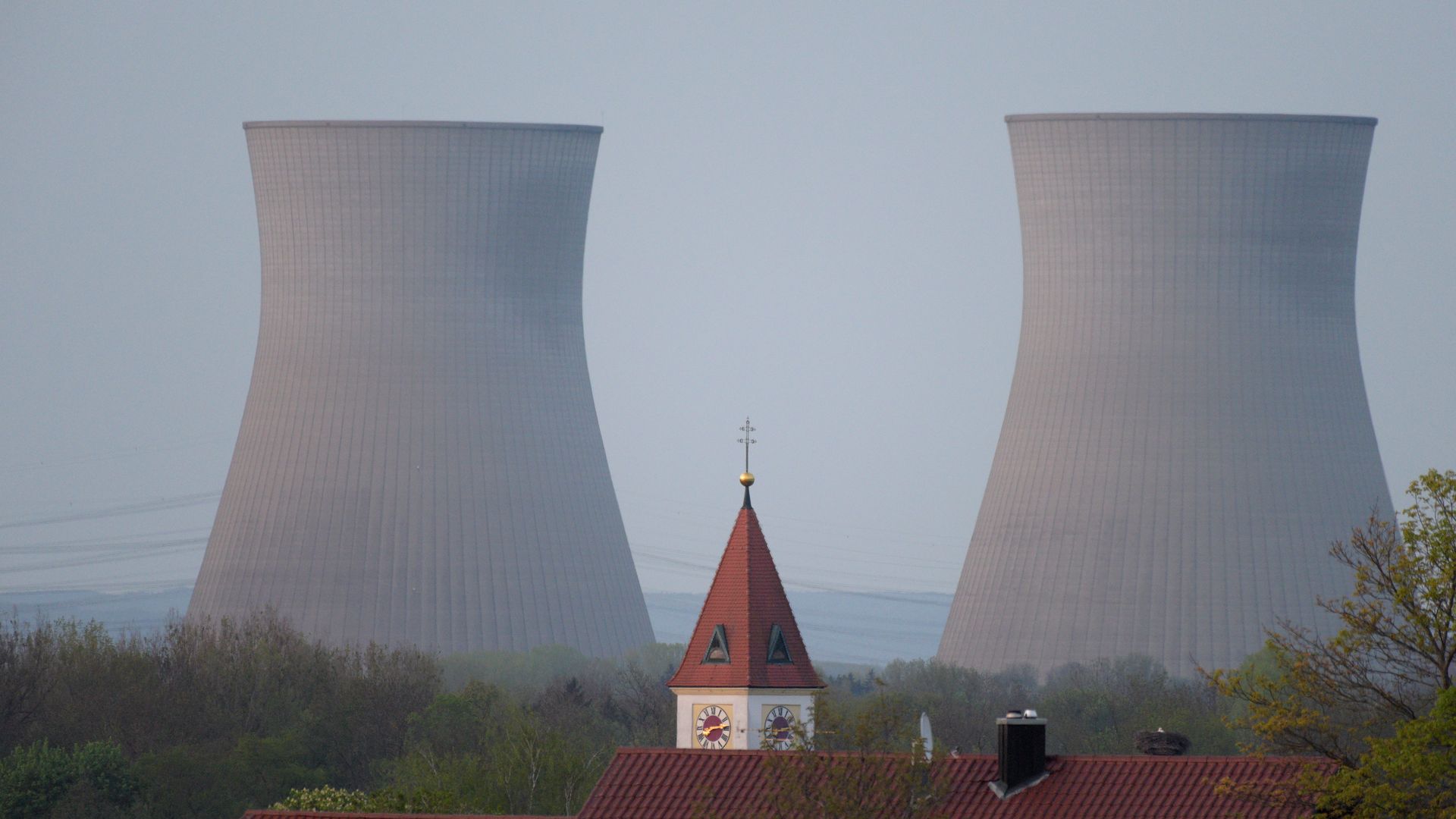 Steeply cutting global carbon emissions will be tougher without expanding nuclear power, but its future is dim absent project cost reductions and supportive policies, a new MIT study concludes.
Why it matters: Nuclear energy faces very limited long-term prospects in the U.S. and a number of other countries, thanks in part to huge upfront costs to build new plants.
But some analysts argue nuclear is among the technologies needed to help achieve steep mid-century emissions cuts that are consistent with limiting long-term temperature rise.
The big picture: The report notes that today nuclear power represents a "meager" 5% of total global energy production and 11% of worldwide electricity.
The International Energy Agency's "sustainable development scenario" — a hypothetical future consistent with the temperature goals of the Paris agreement — envisions a substantial increase in nuclear generation by 2040.
What's next: It recommends a suite of steps to rein in project costs for new reactors, such completing more detailed design work before construction starts.
In addition, "deployment of multiple, standardized units, especially at a single site, affords considerable learning from the construction of each unit."
Another big takeaway is pricing carbon emissions would "equitably recognize the value to all climate-friendly energy technologies" — and nuclear would benefit.
The bottom line: "Other generation technologies have become cheaper in recent decades, while new nuclear plants have only become costlier," the report states.
"This disturbing trend undermines nuclear energy's potential contribution and increases the cost of achieving deep decarbonization."
Go deeper: MIT Technology Review breaks down the report here. And I recently wrote about a Carnegie Mellon University study that draws pessimistic conclusions about nuclear's future.
Go deeper