Go deeper: Why some Nike analysts are staying silent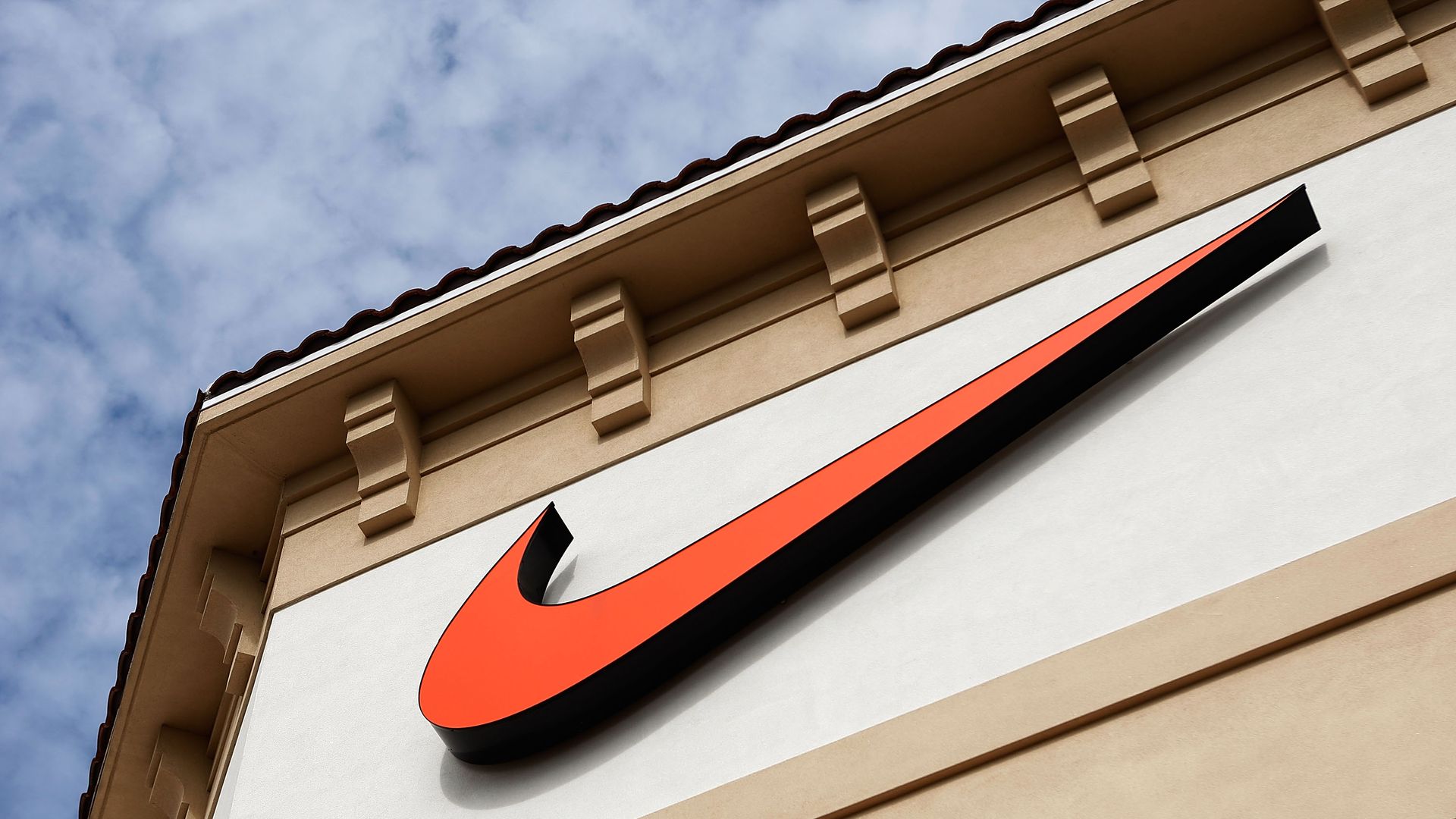 Nike shares fell more than 3% on Tuesday after the company announced a new ad campaign featuring Colin Kaepernick — the first NFL player to kneel during the national anthem.
Why it matters: It's the type of news that analysts would typically write research reports on, especially given the stock reaction, but Axios could find only one major investment firm that issued a client note specifically on this topic.
Sam Poser, an apparel and footwear industry analyst for Susquehanna Financial Group, emailed to say he was "making no comments" on this topic.
Another analyst told us that writing about Nike and Kaepernick has no "upside," referring to how politically divisive the kneeling debate has become.
A spokesperson at Morgan Stanley said the firm did not publish a note on Nike. Analysts at Citi and Guggenheim did not respond to Axios' requests for comment.
Analysts usually write client notes after an event that could have either short-term or long-term impacts on stocks within their coverage area. The Nike news falls within that category, based on both market and social media reactions.
Bottom line: The one analyst who did provide research on Nike's ad campaign, Oppenheimer's Brian Nagel, wrote: "The power of the messaging from this new broader campaign is apt to overshadow any potential backlash, near term, in our view."
Editor's note: This post has been updated to reflect comment from Morgan Stanley.
Go deeper