The rise of cybersecurity insurance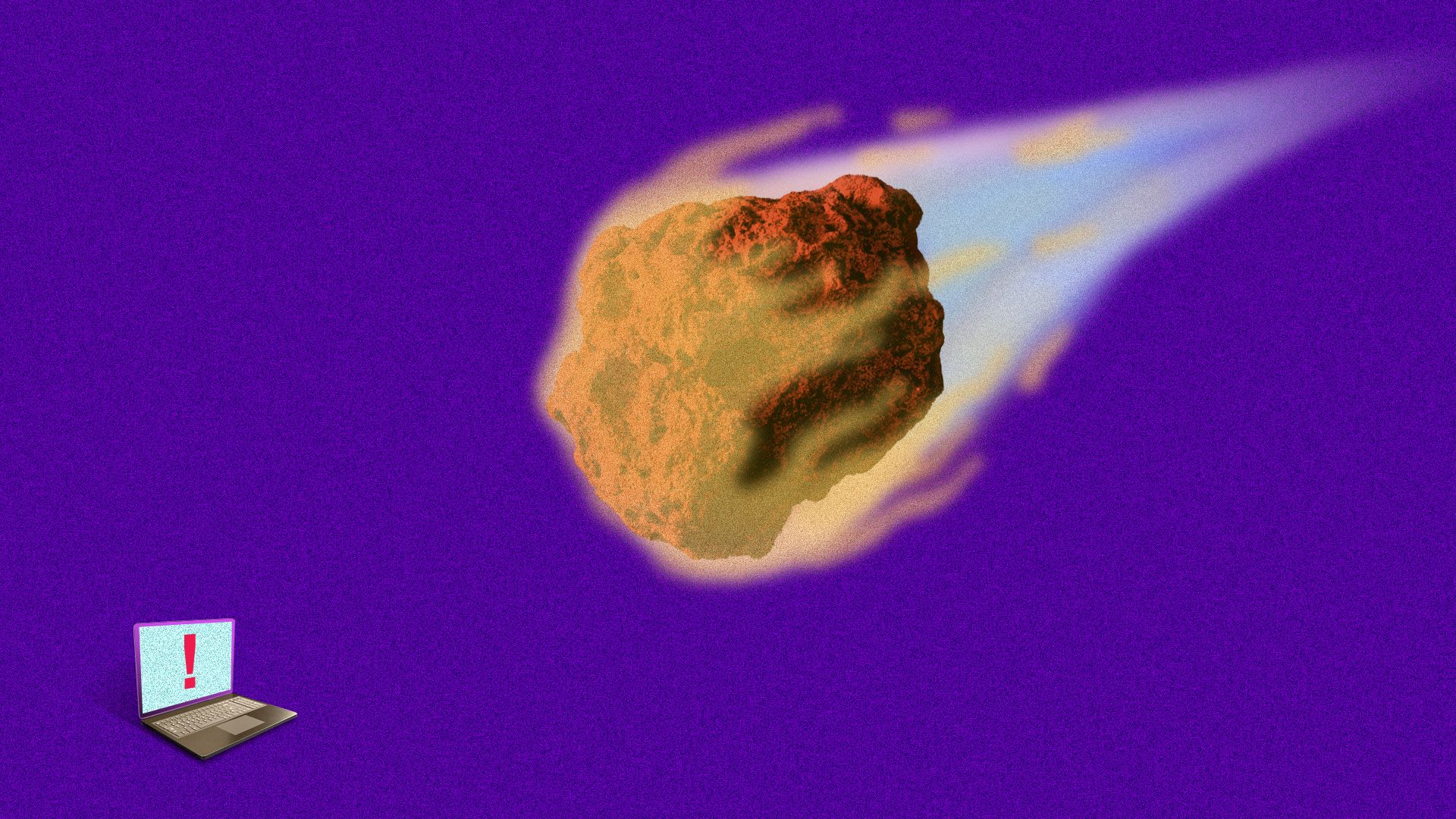 All companies are potential victims of cyber attacks, and buying insurance is one way many are trying to manage that risk.
Why it matters: Companies hit by attacks are exposed to incredible costs — Equifax lost $4 billion in stock market value in just a week — so companies are increasingly looking beyond traditional safety nets to avoid financial ruin.
How it works: Firms interested in obtaining cybersecurity insurance can go through an intermediary firm that helps them assess their cyber risk with a score, similar to a credit score. Some firms work on behalf of insurers to assess risk in potential client companies.
Some of these firms simultaneously offer services to help mitigate companies' risk or respond to cyber incidents.
The market is already seeing some coordination, like the jointly offered Allianz-Aon-Apple-Cisco cybersecurity insurance package that simultaneously assesses risk and offers insurance and incident response.
CyberCube CEO Pascal Millaire tells Axios his company thinks about pricing by multiplying frequency by severity. In other words, how often attacks can be expected in that industry, how often they are successful, and what the operational and financial impacts could be.
Where things get murky: The cybersecurity insurance marketplace is young and fragmented. Not all formulas for premiums are equal, and there's no consensus in the market about how to price them.
The result: 26% of U.S. companies reported this year they don't believe their cyber insurer priced their premium based on an accurate analysis of their risk, per a survey run by Ovum and commissioned by FICO.
That's in part because actuarial data isn't available yet, which results in a patchwork of assessments.
Pricing cyber insurance premiums can be even more challenging than underwriting other premiums because cyberattacks can happen at any time, regardless of geography or seasonality. And other disasters warranting insurance, like floods and fires, exhibit more predictable behavior than hackers.
There's a reason traditional insurance is successful, Srinivas Mukkamala, CEO and Co-Founder of RiskSense, tells Axios: "They can put a model and put a number behind it." For now, most pricing in cyber insurance inevitably lags behind cyberthreats.
The big picture: "The key is this isn't just an IT thing, it's not just a tech company thing. It's everyone," says Jason Hogg, Aon's CEO of Cyber Solutions. As more internet-of-things devices come online, the attack surface will continue to grow, so the need for cybersecurity insurance will likely grow, too.
That goes for individuals as well. "If you look out 5, 10, 15 years, it's hard to imagine any line of insurance not being impacted in some way, shape or form…by internet-connected risk," Millaire said.
High net-worth individuals are already buying cybersecurity insurance from Aon, Hogg tells Axios.
What to watch: Some insurance providers, like cybersecurity insurance startup At-Bay, require companies to meet a baseline of security before even allowing them to purchase insurance. That could encourage better security practices to begin with.
Yes, but: Once companies reveal the security thresholds for companies, threat actors have a head start on exploiting them.
Go deeper