Bush lawyer releases 42,000 pages of Kavanaugh documents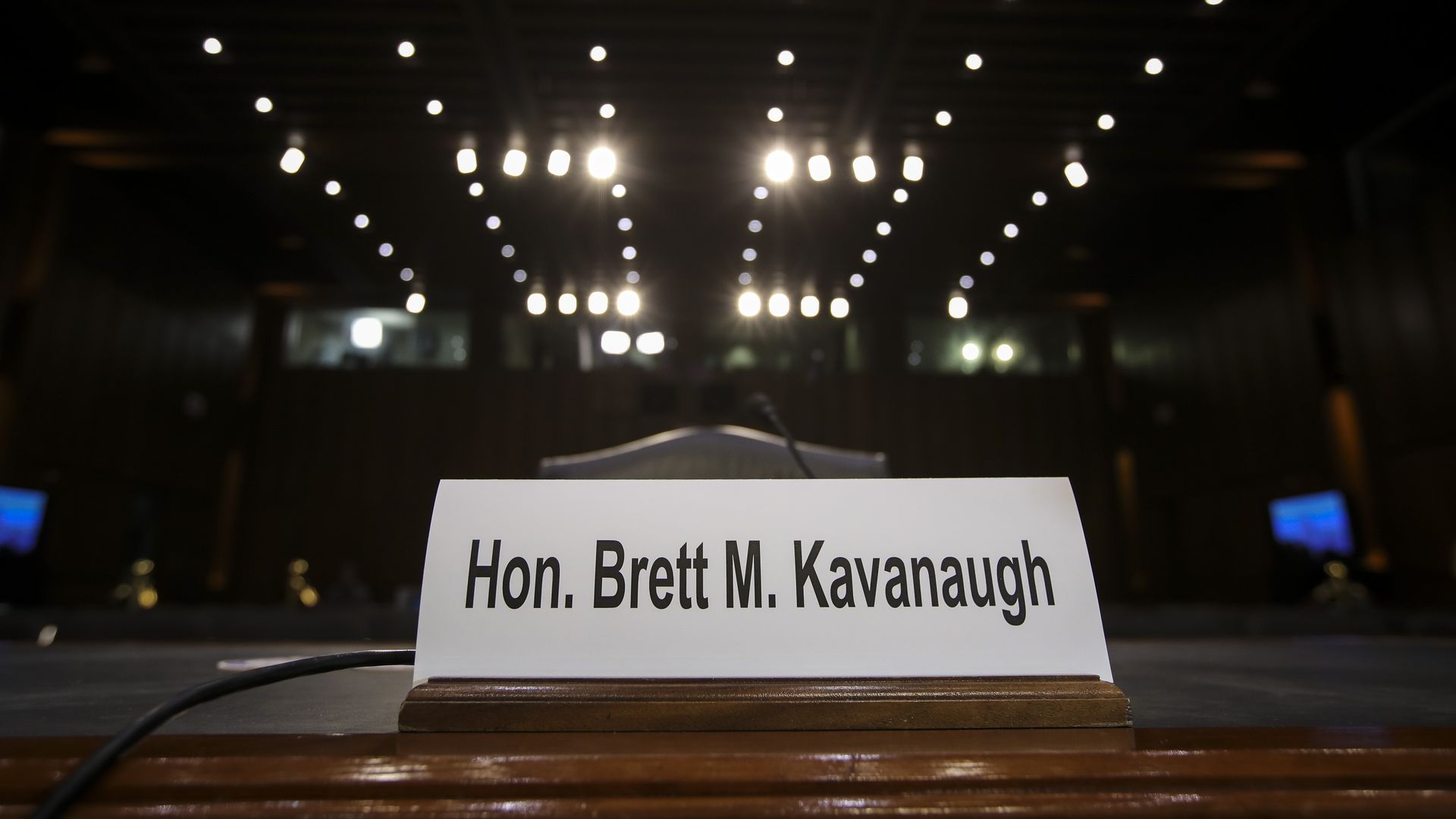 A lawyer representing former President George W. Bush released 42,000 pages of documents related to Supreme Court nominee Brett Kavanaugh's time in the Bush White House to the Senate Judiciary Committee late Monday night, reports The Washington Post.
What they're saying: The document dump prompted outrage from Senate Minority Leader Chuck Schumer, who tweeted that "not a single senator" would have time to review the records ahead of the start of Kavanaugh's confirmation hearing Tuesday morning. The Judiciary Committee tweeted late Monday night that its majority staff had reviewed "each and every one" of the pages.
Go deeper