What to watch in tonight's primaries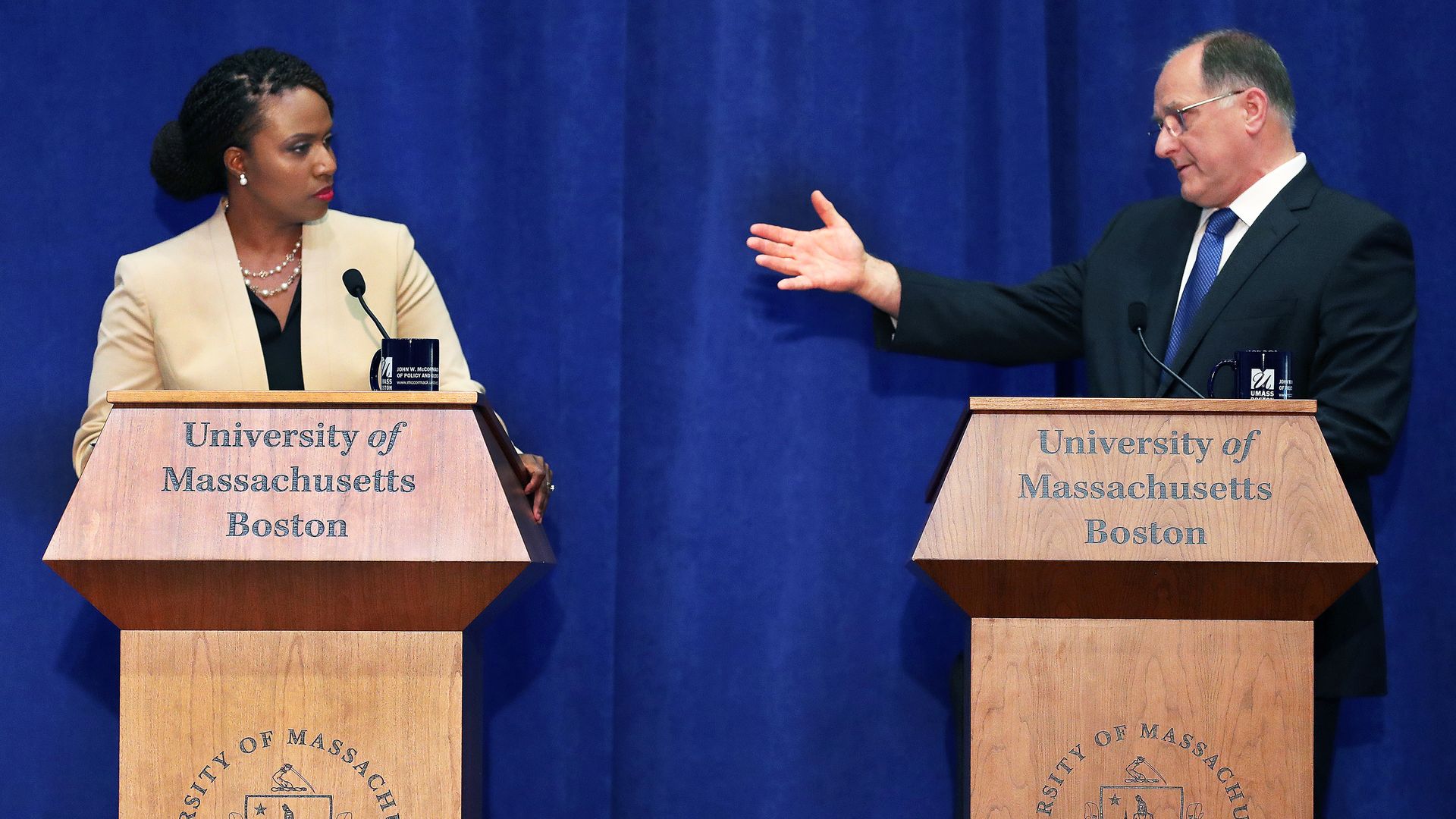 The September 4 primary is all about Ayanna Pressley who is running in Massachusetts to replace incumbent Democratic Rep. Michael Capuano who has been in Congress since 1999.
Why she matters: She's part of the Alexandria Ocasio-Cortez wing of the Democratic Party; an African-American woman, a political newcomer and a survivor of sexual abuse.
As the New York Times put it: "It's not a sight you see every day, certainly not around Boston — a black woman mounting a plausible challenge to a 10-term white congressman from her own party, a politician with vast connections who votes the progressive line and opposes everything Trump."
It's worth noting that Rep. Capuano joined the Congressional Progressive Caucus in his first term in office. This race has really come down to a fight about increasing diversity and electing a new generation of leaders of Congress.
She's raised nearly $900,000, per FEC reports, and in the 36 hours after Ocasio-Cortez's win, her campaign received 205 contributions totaling nearly $18,000 — more than 3x the number of contributions she received in the same period the week before.
P.S. from Washington Post's Dave Weigel: "In four of September's five primary states — Massachusetts, Delaware, Rhode Island and New York — efforts are underway to dismantle the party establishment, starting with long-tenured politicians who first took power when compromises with the right were more routine."
Go deeper