JD.com founder departs U.S. after sexual misconduct arrest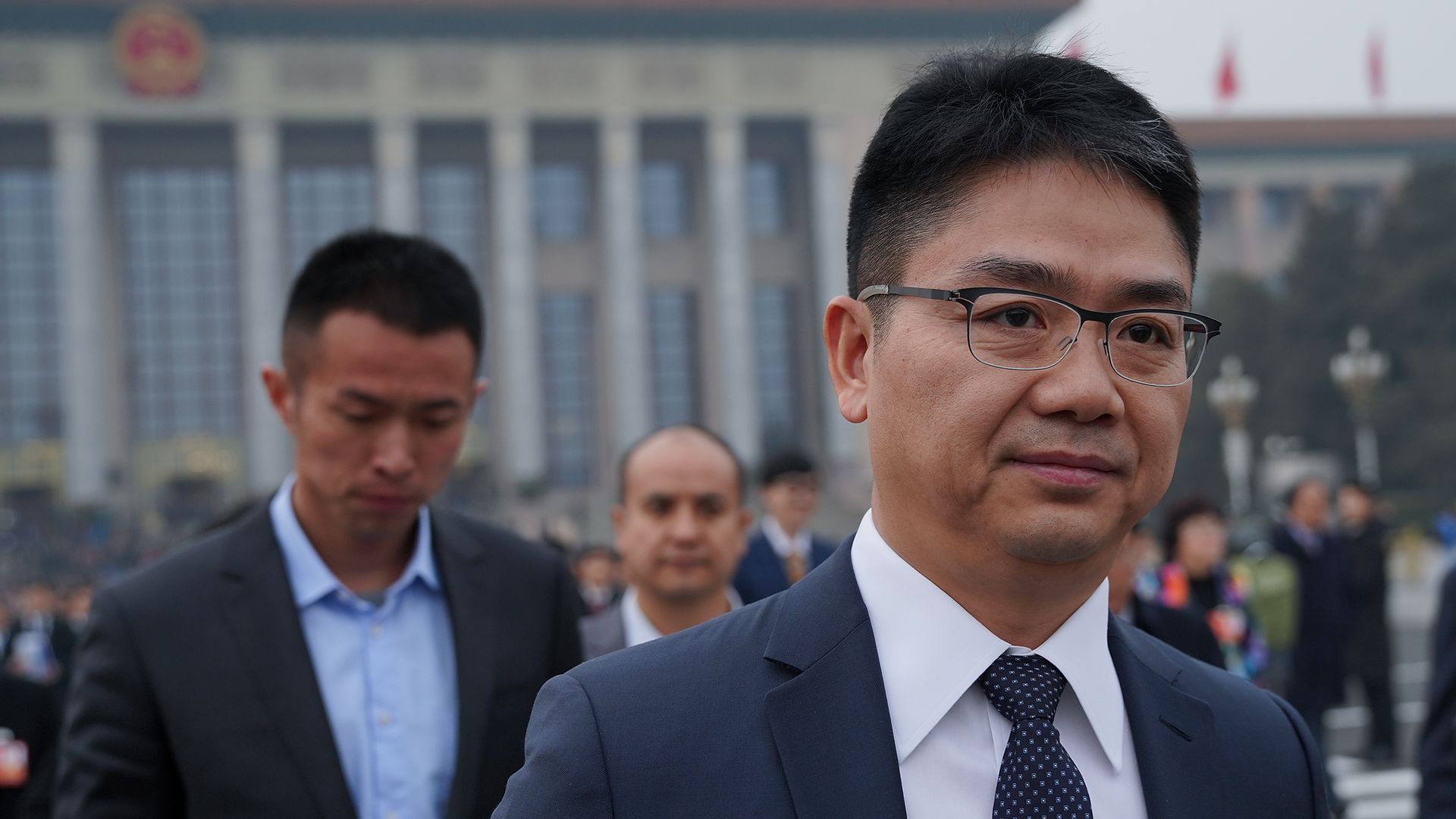 Richard Liu, founder and CEO of Chinese e-commerce giant JD.com, returned to China today, days after his arrest in Minneapolis on sexual misconduct charges during a business trip.
The details: Li was detained Friday and released the next day. A Minneapolis Police Department spokesman said it had not decided whether to bring charges, per the Washington Post. The alleged assault could be a misdemeanor or a felony, authorities said.
Two people with direct knowledge of the matter told the Financial Times that the case involved Liu and a Chinese student at the University of Minnesota, where Liu was attending a program for executives.
JD released this statement online (Mandarin): "During a business trip to the United States, Mr. Liu was questioned by police in Minnesota in relation to an unsubstantiated accusation. The local police quickly determined there was no substance to the claim against Mr. Liu, and he was subsequently able to resume his business activities as originally planned."
The company did not respond immediately to emails or texts from Axios seeking comment.
Go deeper