David Hogg raises thousands for anti-Ted Cruz billboard in Texas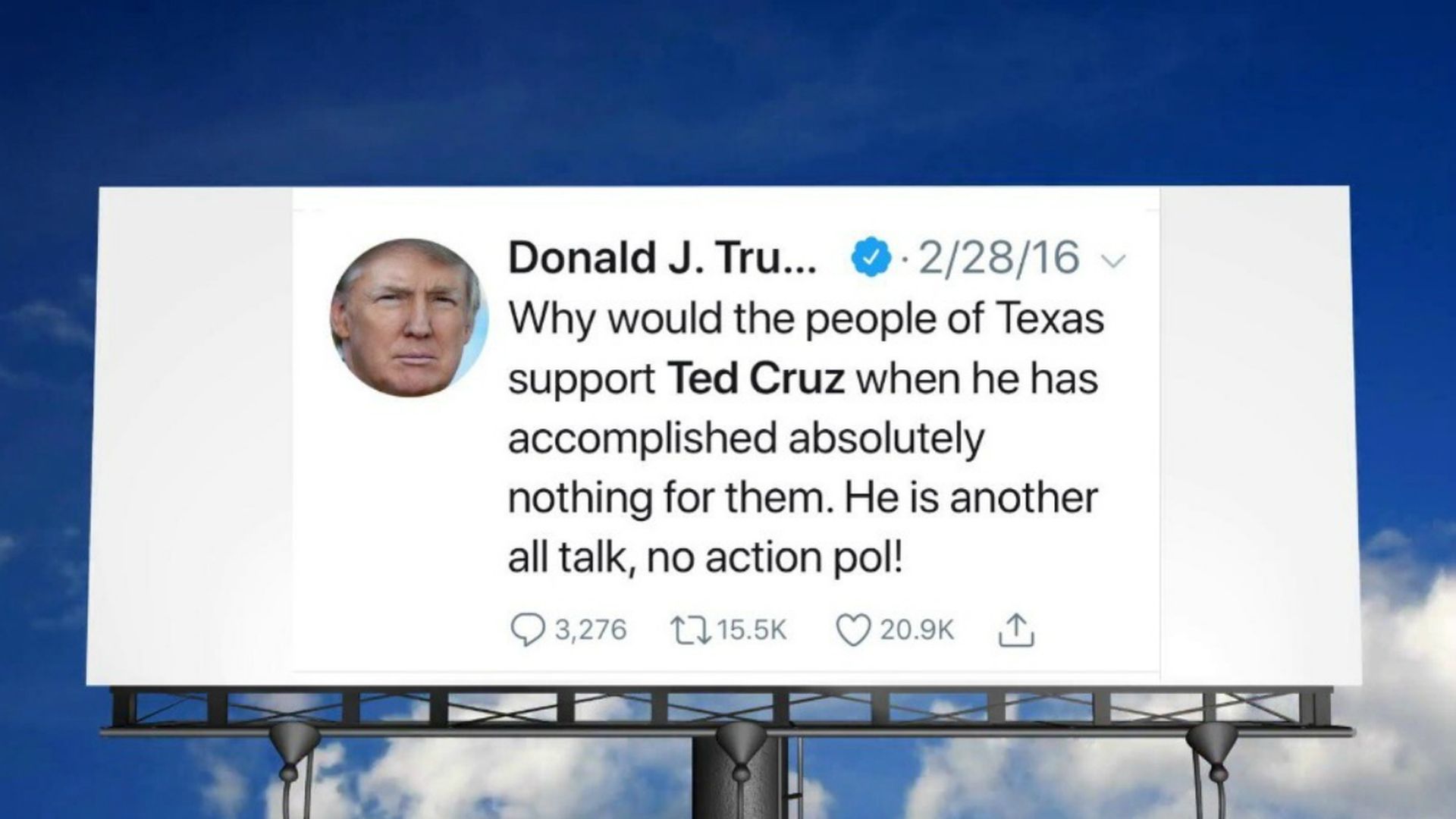 David Hogg, a Parkland school shooting survivor and founder of the activist group Never Again MSD, has helped to raise close to $10,000 through GoFundMe to pin a 2016 tweet from President Trump attacking Sen. Ted Cruz on a billboard in Texas.
The big picture: The joint venture between USA Latinx, Hogg and the liberal Mad Dog PAC highlights GoFundMe as one of the moment's hottest political fundraising tools. And it's a perfect example of Hogg's social media savvy, which he and other Parkland survivors have utilized to amplify their political message ahead of this fall's midterm elections.
This post has been updated to add USA Latinx to the list of organizers.
Go deeper