Mollie Tibbetts' father: Stop politicizing her murder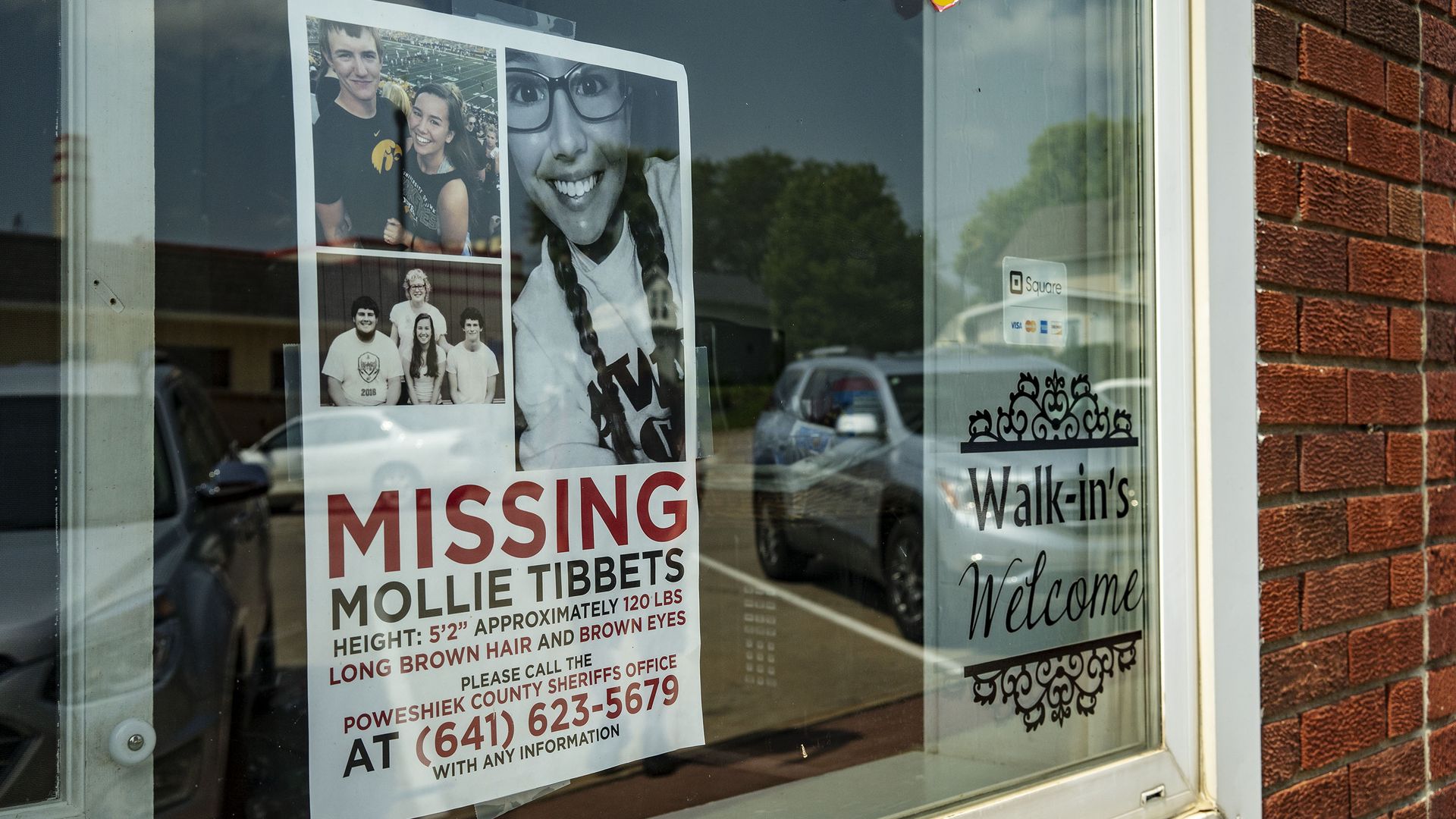 The father of Mollie Tibbetts, the Iowa woman allegedly killed by an undocumented immigrant from Mexico, called on politicians to stop using her murder to advance their political agenda in an emotional op-ed in the Des Moines Register on Saturday.
"The person who is accused of taking Mollie's life is no more a reflection of the Hispanic community as white supremacists are of all white people. To suggest otherwise is a lie. Justice in my America is blind."
— Rob Tibbetts
The big picture: Tibbetts' op-ed came a day after Donald Trump Jr. wrote a column in the same paper lambasting Democrats' response to Mollie's murder. And former House Speaker Newt Gingrich emailed Axios' Mike Allen last month to make ensure the story was getting coverage.
Go deeper