Why it matters: Disney's deal for higher wages and more part-timers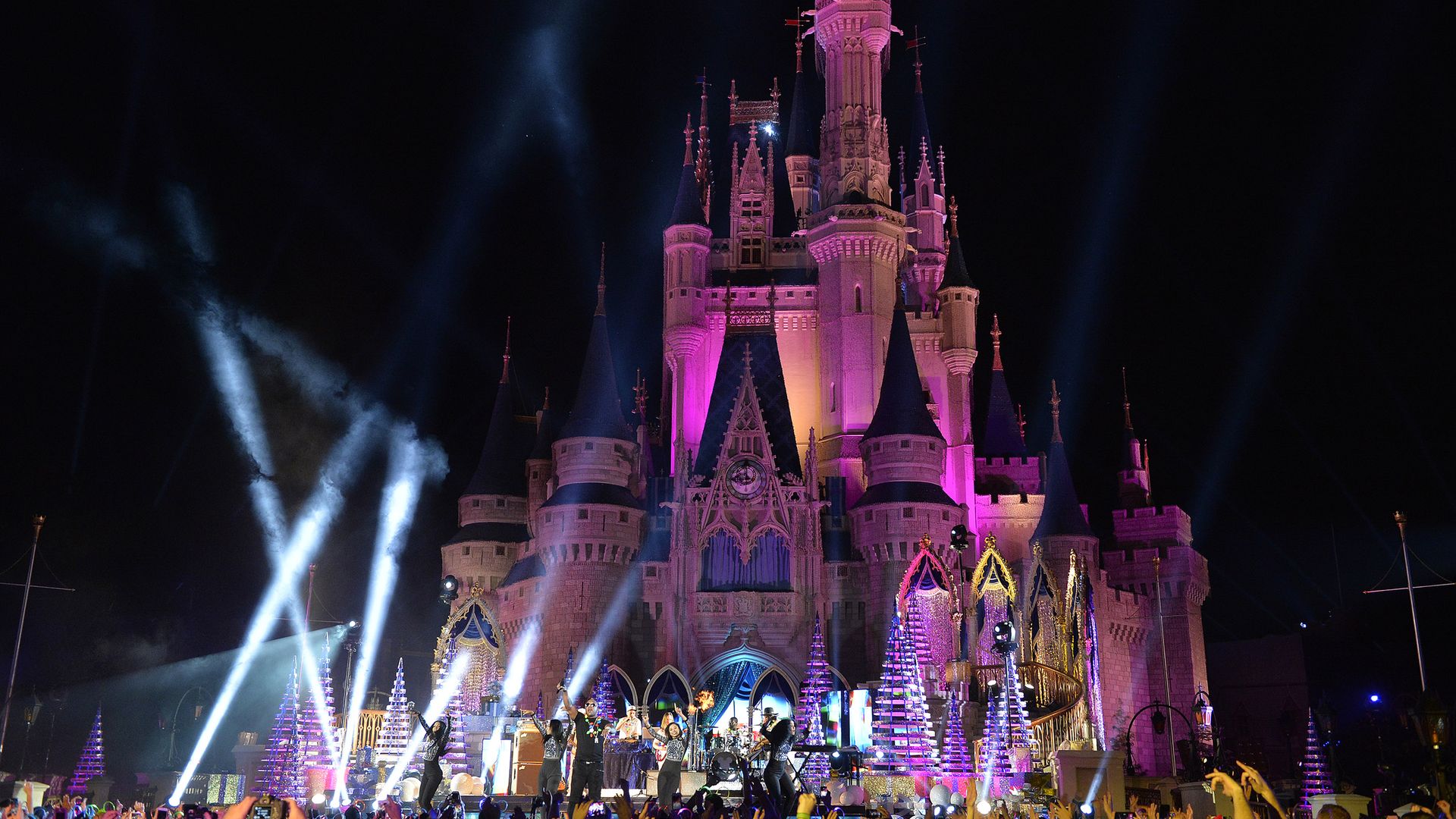 Disney World's unions will vote this week on a deal with the company that would raise the minimum wage from $10 to $15 over three years. But there's a big catch: it would also allow Disney World to hire more part-timers.
The big picture: Disney's move toward an increasingly part-time workforce is part of a national trend. Conventional, family-supporting, low-wage jobs are eroding, says Mark Muro of Brookings — and they're being replaced by part-time gigs.
By the numbers: 94% of the net increase in jobs between 2005 to 2015 was in "unsteady" employment — gig, contract, free-lance or temporary work — according to research conducted by Harvard's Lawrence Katz and Princeton's Alan Krueger. When people are in such jobs, it's harder to establish a career path and move up, says Jared Bernstein, a senior fellow at the Center on Budget and Policy Priorities. As a result, "there is less mobility out of the low-wage sector than there should be," Bernstein tells Axios.
The details:
The Disney World park in Orlando employs 70,000 people, making it the largest single-site employer in the country.
The agreement to raise the minimum wage, to be voted on Wednesday, will apply to part-timers as well as full-time employees, Matt Hollis, president of Disney's coalition of unions, told Axios.
Through the proposed deal, Disney is only raising its cap on part-time workers slightly — from 35% to 38% of the total workforce.
Currently, Disney World isn't close to reaching its part-timers cap — 31% of its workforce is part-time. But the fact that that Disney bargained for a higher cap indicates that the company wants to flexibility to grow its fleet of part-timers, experts say.
What to watch:
Companies keep making headlines for increasing minimum wages, but often those hikes come with some caveats, like in Disney's case, Muro says. For example, the Washington Post reports that higher entry-level wages at Walmart, Target and CVS have not translated to raises for middle-career workers.
The part-timers trend extends beyond low-wage work. Companies in all industries are moving away from full-timers, says Bernstein. Major tech companies like Microsoft and IBM are outsourcing a growing number of office jobs to contracting agencies, the Wall Street Journal reports.
Go deeper