Trump admits to explosive off-the-record comments on Canada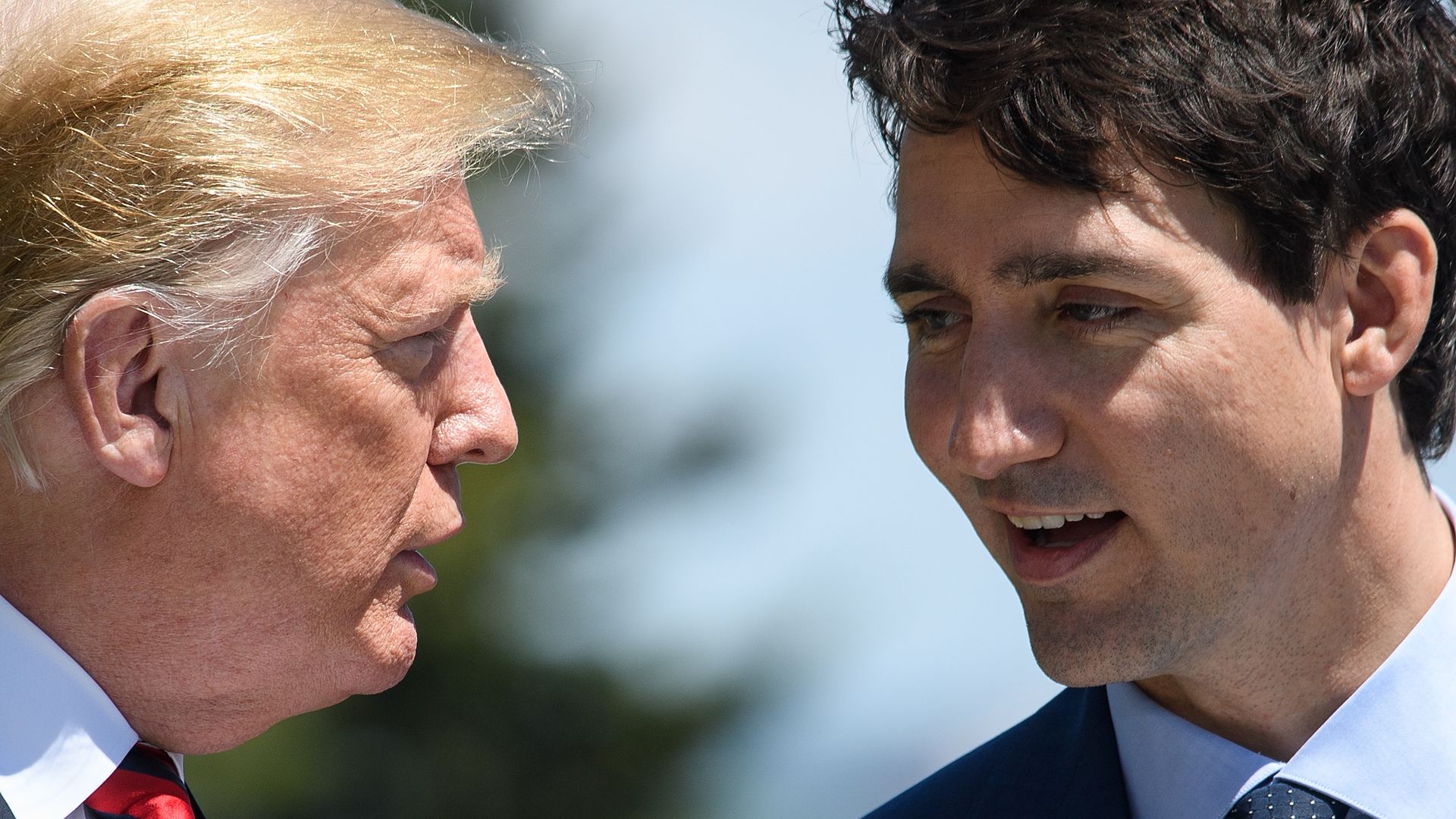 President Trump told reporters he was not offering Canada any concessions in NAFTA negotiations but couldn't say so publicly because it would kill the deal, he confirmed in a tweet which featured an accusation that Bloomberg had "BLATANTLY VIOLATED" an agreement that the remark was off-the-record.
The backstory: The Toronto Star's Daniel Dale first reported on the comment, and the fact that Canadian negotiators had confronted their U.S. counterparts over it. It's unclear how he found out about it. Bloomberg said in a statement: "When we agree that something is off the record, we respect that."
Go deeper