Inside the GOP's fight to make Kavanaugh a 2018 midterms issue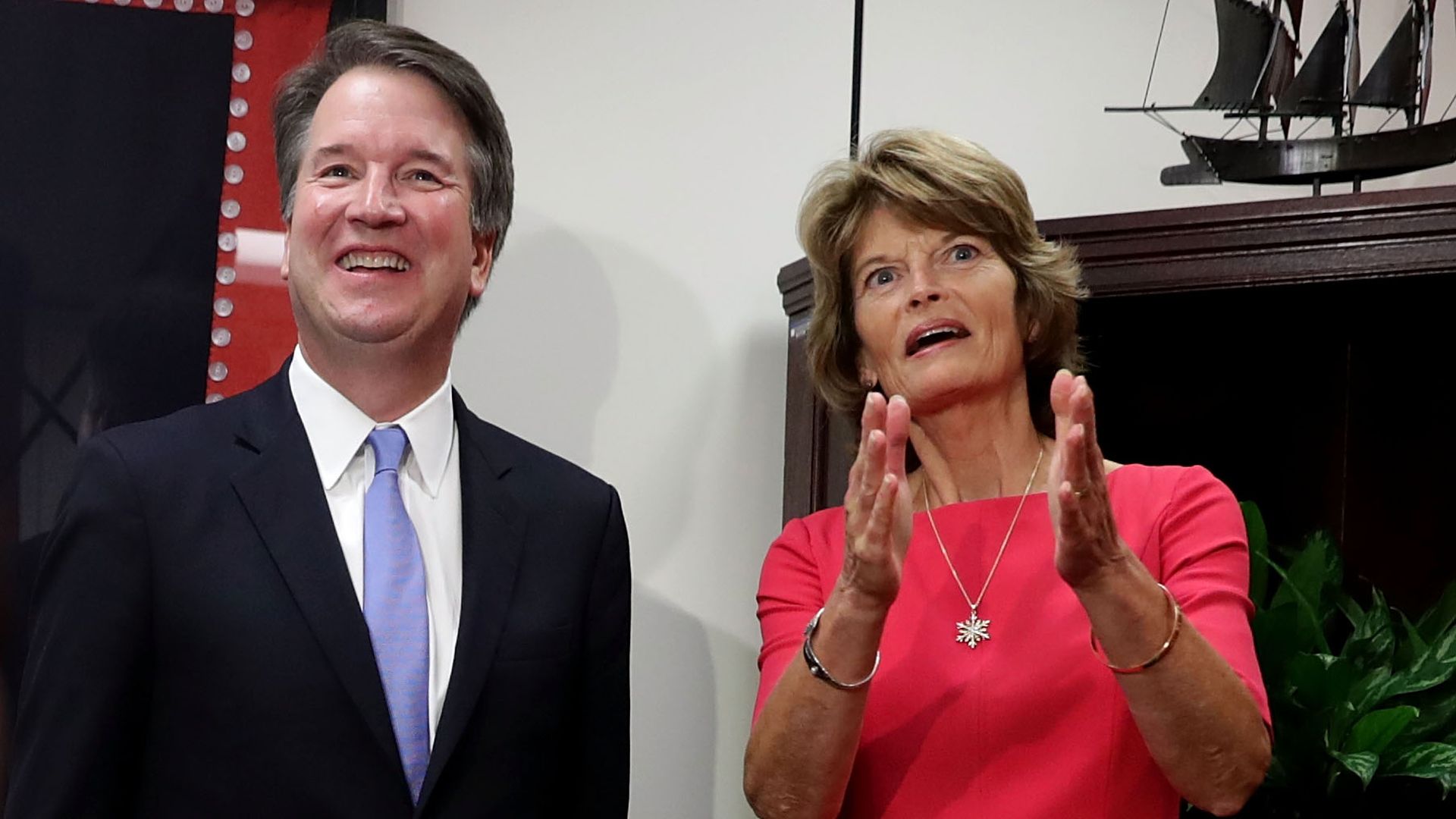 With just two months until the 2018 election, the GOP is taking the Supreme Court fight to voters ahead of the midterms.
The state of play: The Republican National Committee (RNC) is launching a six-figure digital ad buy today directing people to a new website loaded with facts and press about Brett Kavanaugh. They hope to encourage voters to contact their Democratic senators about confirming him.
Why it matters: The final stretch before the midterm election is the most consequential time to get voters motivated to actually show up to the polls. Republicans believe this could be a winning issue for them in November, especially in the Senate.
In 2016, 26% of Trump voters said Supreme Court nominees were the most important factor in their 2016 vote, according to exit polls.
The primary emphasis of their digital ads will be in the 10 states President Trump won in 2016 that have a Democratic senator up for re-election.
The RNC — in coordination with the White House, Capitol Hill, and outside GOP groups — has already been going all-in on using Kavanaugh to rev up their base.
They immediately sent out digital emails and posts about him just minutes after Trump announced his nomination.
They've been on the airwaves with Kavanaugh-specific messaging and have incorporated SCOTUS picks into their scripts when knocking on doors.
What they're saying: "We're going to make sure the American people know about the Democrats' unprecedented level of resistance" to Kavanaugh, RNC Chairwoman Ronna McDaniel told Axios in a statement.
The bottom line: The GOP knows it needs every vote it can get to confirm Kavanaugh. If he's not confirmed, you'll likely hear a lot more from the GOP about "obstructionist Democrats" who are leading the "resistance."
Go deeper