Poll: Voter opinions nearly split on protests during national anthem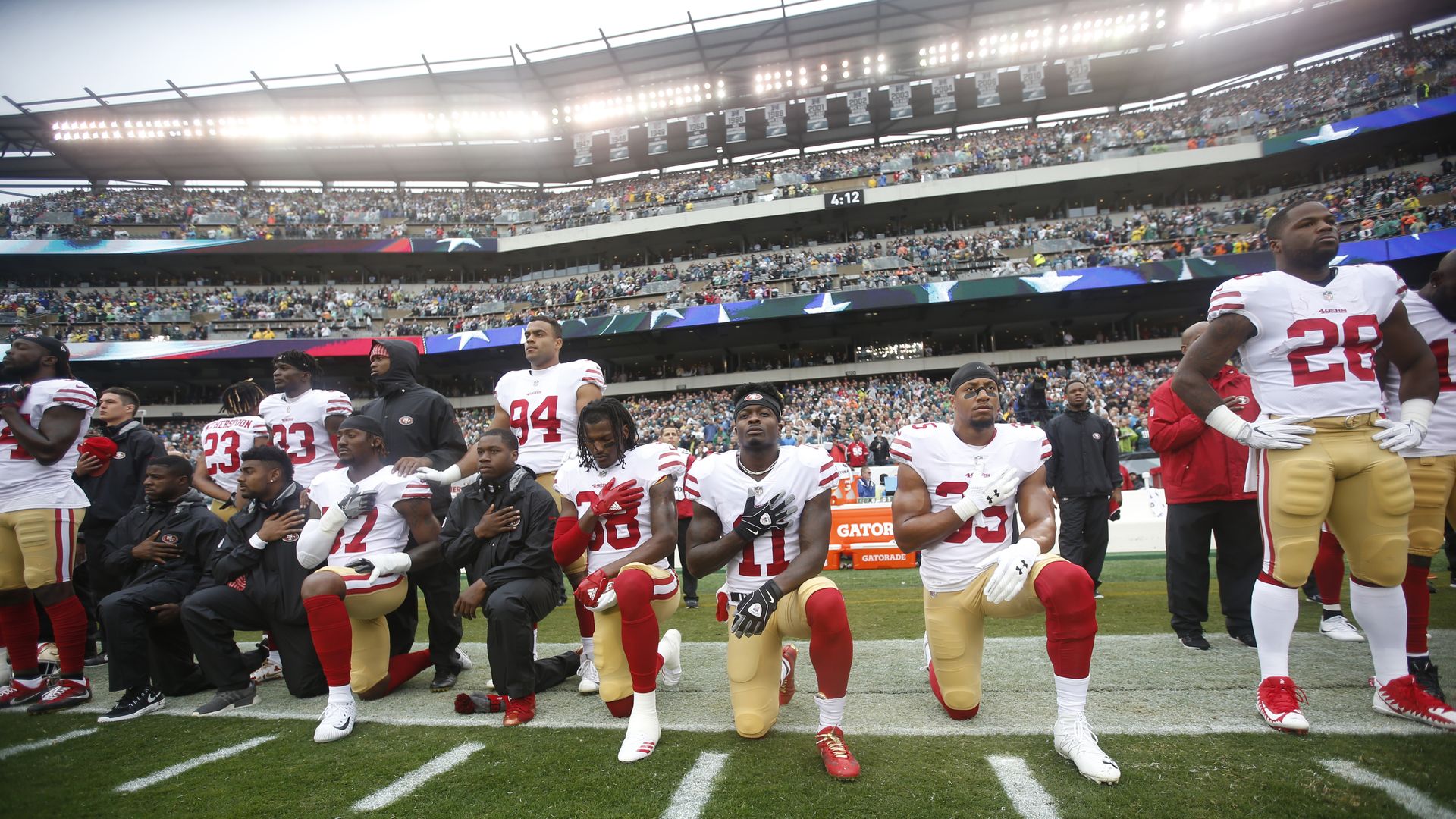 Opinions regarding NFL player protests against racial inequality and police brutality remain split with 54% of voters saying it is inappropriate to kneel in protest during the national anthem, according to a new NBC News/Wall Street Journal poll.
By the numbers: An overwhelming majority of Republicans believe it is inappropriate to do at 88%, but a majority of Democrats say the protests are appropriate at 72%. Overall, 43% of voters say kneeling during the anthem is an appropriate way to protest.
Go deeper