Former Nixon lawyer added to witness list for Kavanaugh hearings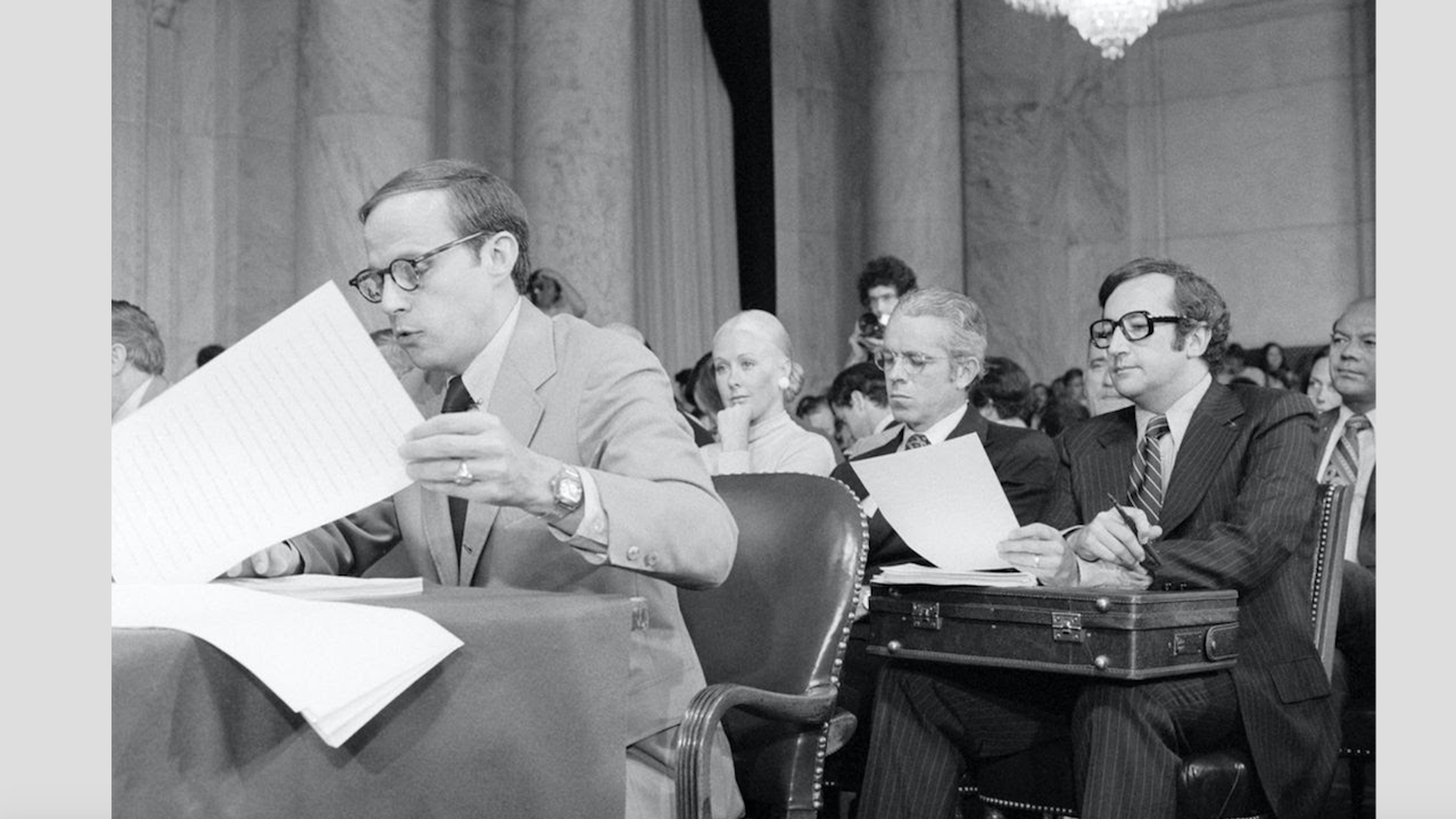 The Senate Judiciary Committee added John Dean, 79, fired as White House counsel to President Richard Nixon, to the witness list for next week's Supreme Court confirmation hearings for Brett Kavanaugh, AP's Kevin Freking reports.
The details: Dean has been a harsh critic of President Trump and is listed as a Democratic witness. Sen. Dianne Feinstein (D-Calif.) said Dean "will speak about the abuse of executive power."
"Democrats trying to defeat Kavanaugh's nomination have asserted that Trump chose him for the court because he would protect the White House from special counsel Robert Mueller's Russia investigation."
"Dean ultimately cooperated with prosecutors and helped bring down Richard Nixon's presidency, though he served a prison term for obstruction of justice."
Original caption for the photo above:
"With his wife [Maureen (Mo)] sitting behind him, John W. Dean III, the fired White House Counsel, begins his testimony before the Senate Watergate Committee 6/25 [1973]. Dean told the Committee 'It is my honest belief that while the President was involved, he did not realize or appreciate at any time the implications of his involvement and I think that when the facts come out, I hope the President is forgiven.'"
Go deeper