Trump off the record: No concessions for Canada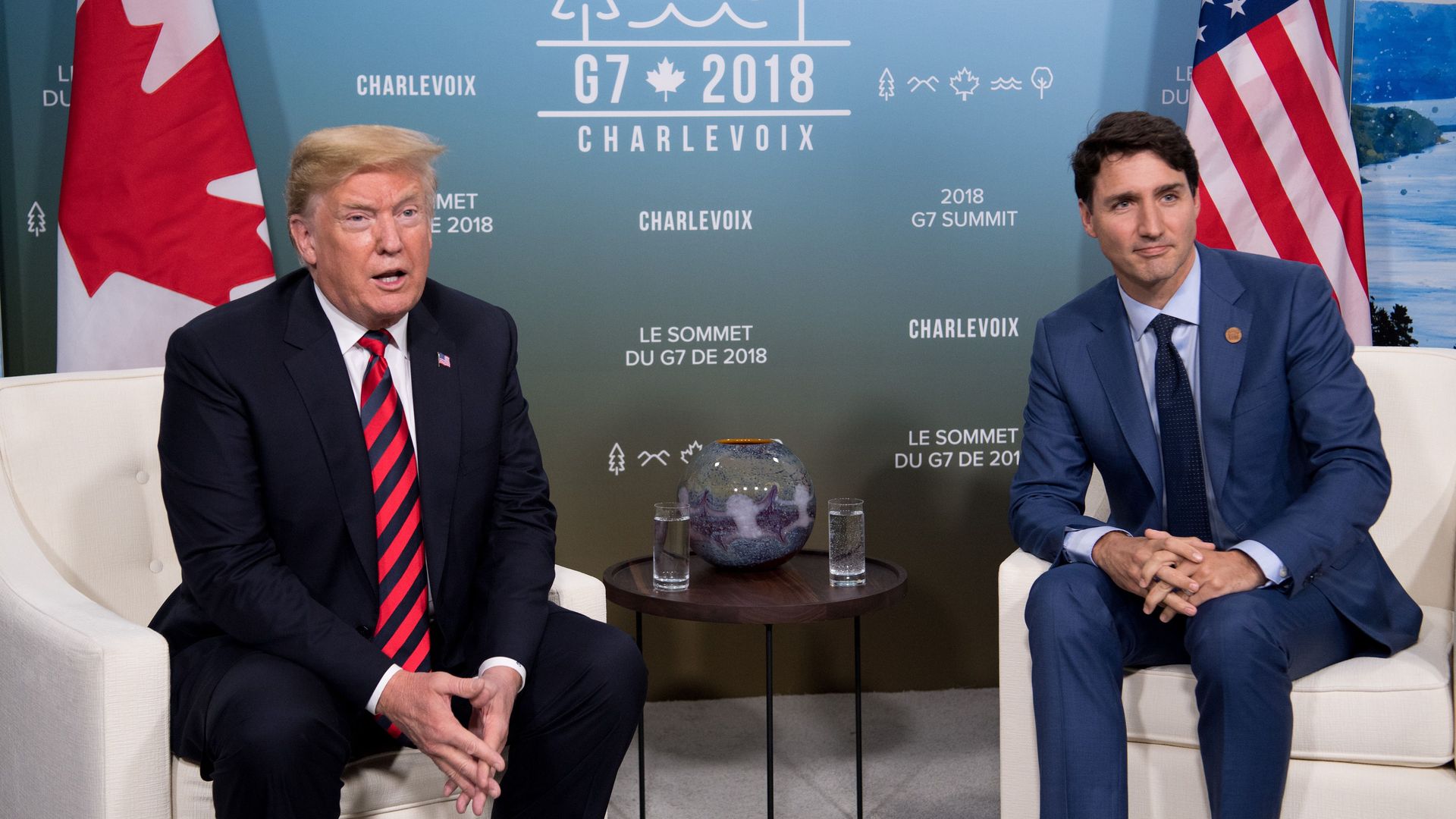 Canadian officials have confronted President Trump's NAFTA negotiating team over an off the record remark in which Trump reportedly said he was not making any concessions to Canada, but couldn't say so publicly because it would kill the deal, the Toronto Star's Daniel Dale reports.
Behind the scenes: Trump reportedly told Bloomberg that making such a statement publicly would be "so insulting" that "they're not going to be able to make a deal... I can't kill these people." The purported statement was made off the record, but Dale was not party to that agreement.
The White House has not denied the report.
Spokesperson Lindsay Walters told Axios: "The Canadian and American negotiators continue to work on reaching a win-win deal that benefits both countries."
What to watch: Trump announced a two-way agreement with Mexico on Tuesday, and wants to get Canada on board by the end of the day today in order to stay on track to sign the agreement before Mexico's new leftist government takes office.
That's a big hurdle for the Canadians, after having been sidelined in negotiations, given Trump's toxicity north of the border.
The U.S. has already backed off nearly all of its most controversial demands. The biggest remaining hurdles seem to be over Canada's protectionist dairy policies, and a system for handling investor disputes.
Go deeper: The trade deal before the trade war.
Go deeper