Even as autonomy advances, AV buses likely to have onboard operators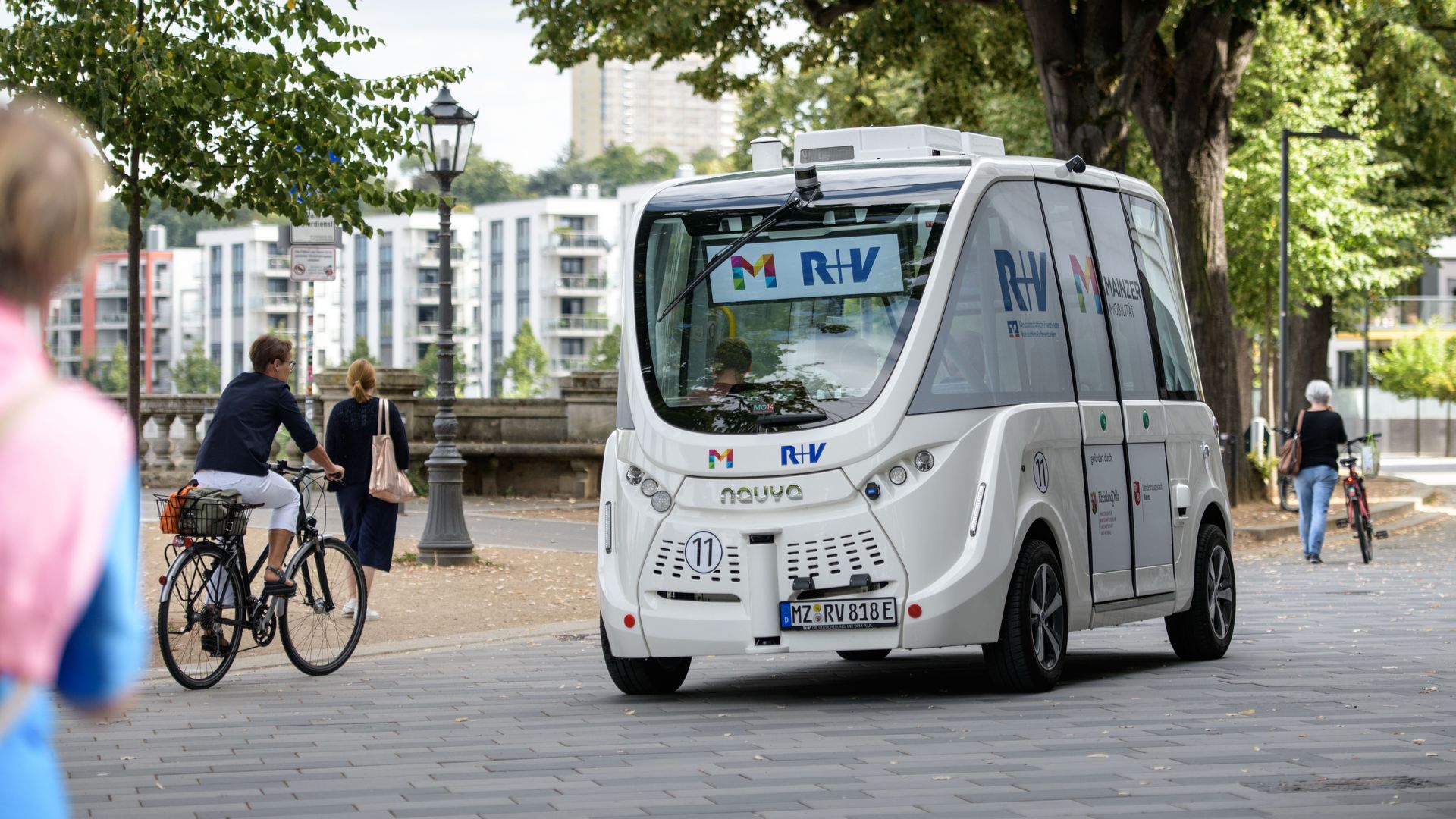 Public transit agencies are increasingly exploring how autonomous buses could help reduce operating costs, improve service on low-ridership or specialized routes, and bridge gaps at the beginning and end of public transit trips — so-called first- and last-mile connections.
The big picture: The U.S. had an estimated 687,200 bus drivers in 2016, including about 176,000 city public transit drivers, according to the Bureau of Labor Statistics. While some union leaders have expressed concerns that AVs could eliminate jobs for bus drivers, it's more likely that they will continue to require onboard operators for non-driving functions.
While some studies indicate that a rapid shift to autonomous vehicles could lead to millions in job losses across industry sectors, others show AVs will create more than enough new jobs to offset those eliminated by automation.
Moreover, as a recent George Washington University study points out, "City bus drivers preserve order and safety on buses, provide information, ensure payment, and are generally considered community members and authority" required for the successful operation of public transportation.
Drivers for fixed route and paratransit services are required by the Americans with Disabilities Act (ADA) to provide hands-on assistance to riders with disabilities, such as securing wheelchairs on board and walking passengers to the door. Even in public transit rail operations where full automation has been in place for a decade, such as parts of the New York City MTA, train conductors still help with passenger interactions, tickets and a host of other duties.
In cities such as Las Vegas or Neuhausen, Switzerland, where AV buses are already transporting thousands of passengers, each vehicle still hosts a "steward" who can exercise control over the vehicle if necessary, greets passengers and maintains order on and off the vehicle. In Columbus, Ohio city officials plan to begin testing an autonomous shuttle bus later this year.
The bottom line: While predictions vary on when fully autonomous vehicles will handle 100% of driving, there will be a continuing role for onboard operators in public transit to help passengers with disabilities and assist with safety, fares and information. A bus driver's human touch will still be needed, even if not behind the wheel.
Paul Comfort is vice president of business development at Trapeze Group and the former CEO of the Maryland Transit Administration in Baltimore.
Go deeper