China foresees new Cold War with U.S.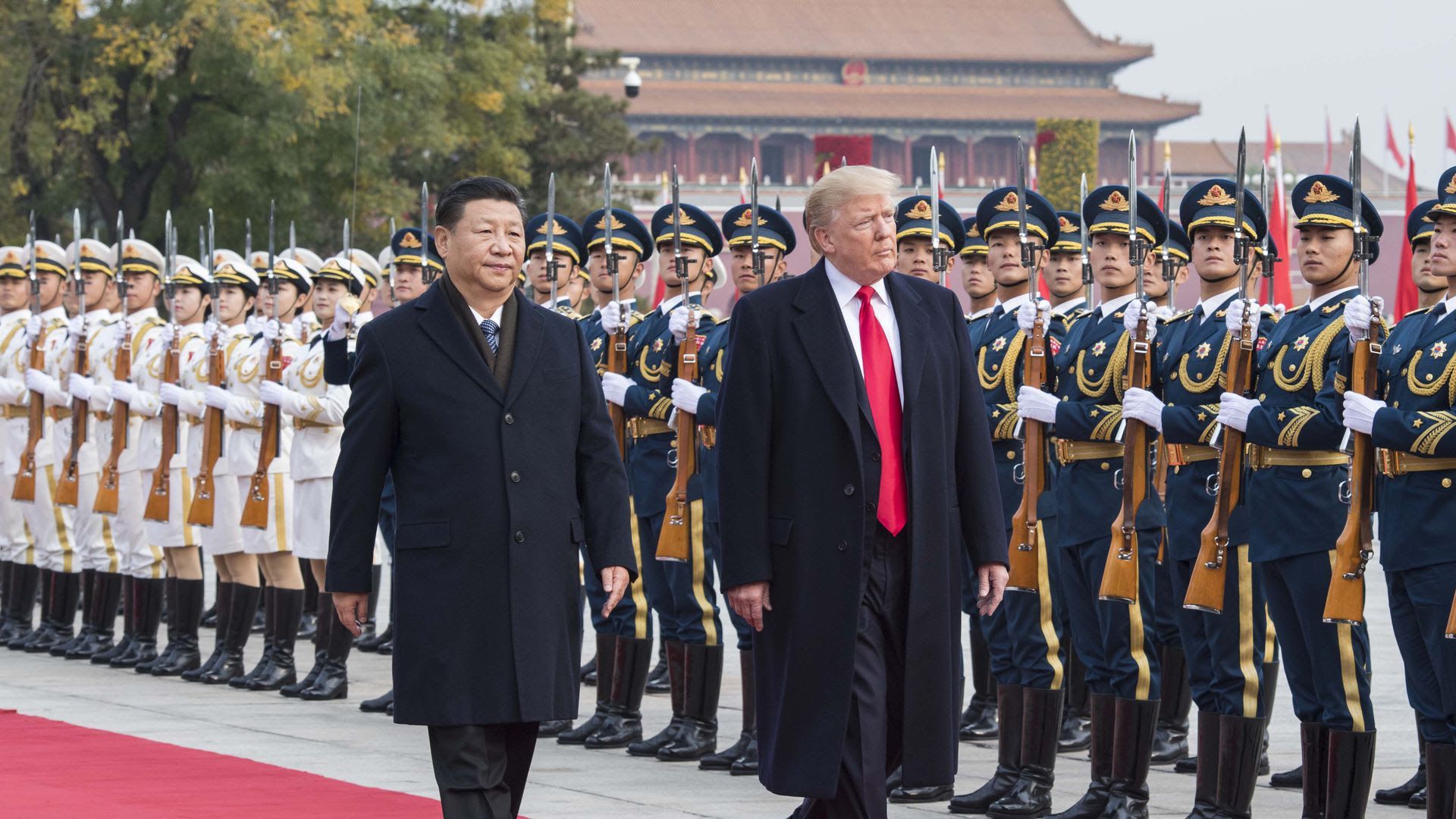 A senior official from the State Council's Development Research Center is arguing that President Trump's trade war is part of a broader plan to contain China.
Driving the news: The U.S. is expected to impose tariffs on another $200 billion of Chinese imports as soon as next week, Bloomberg reported yesterday, with no denial from Trump.
The South China Morning Post summarized the commentary by Long Guoqiang:
"With the US labelling China as a strategic rival, Sino-US relations will experience a deep structural change," he said. "As two major powers, it is normal for China and the US to engage in both cooperation and competition … We should abandon our illusions in facing the [trade] war, while at the same time remain rational and work hard to maintain overall stability."..
Long's commentary is the latest in a series of articles in People's Daily over the last month apparently aimed at addressing growing scepticism over whether the Chinese economy will be able to weather the increasing pressure from Washington...
"China has changed from seeing this as primarily a trade conflict to now seeing it as part of a strategic competition," said Wang Yong, director of the Centre for International Political Economy at Peking University. "So now China is preparing for a prolonged battle – and also for the worst-case scenario of a new cold war, or even a hot war."
The bottom line: Both sides look to be preparing for a much more contentious relationship.
Go deeper: The coming yearlong U.S. trade war with China.
Go deeper