Canadian Foreign Affairs Minister says a deal is possible in NAFTA talks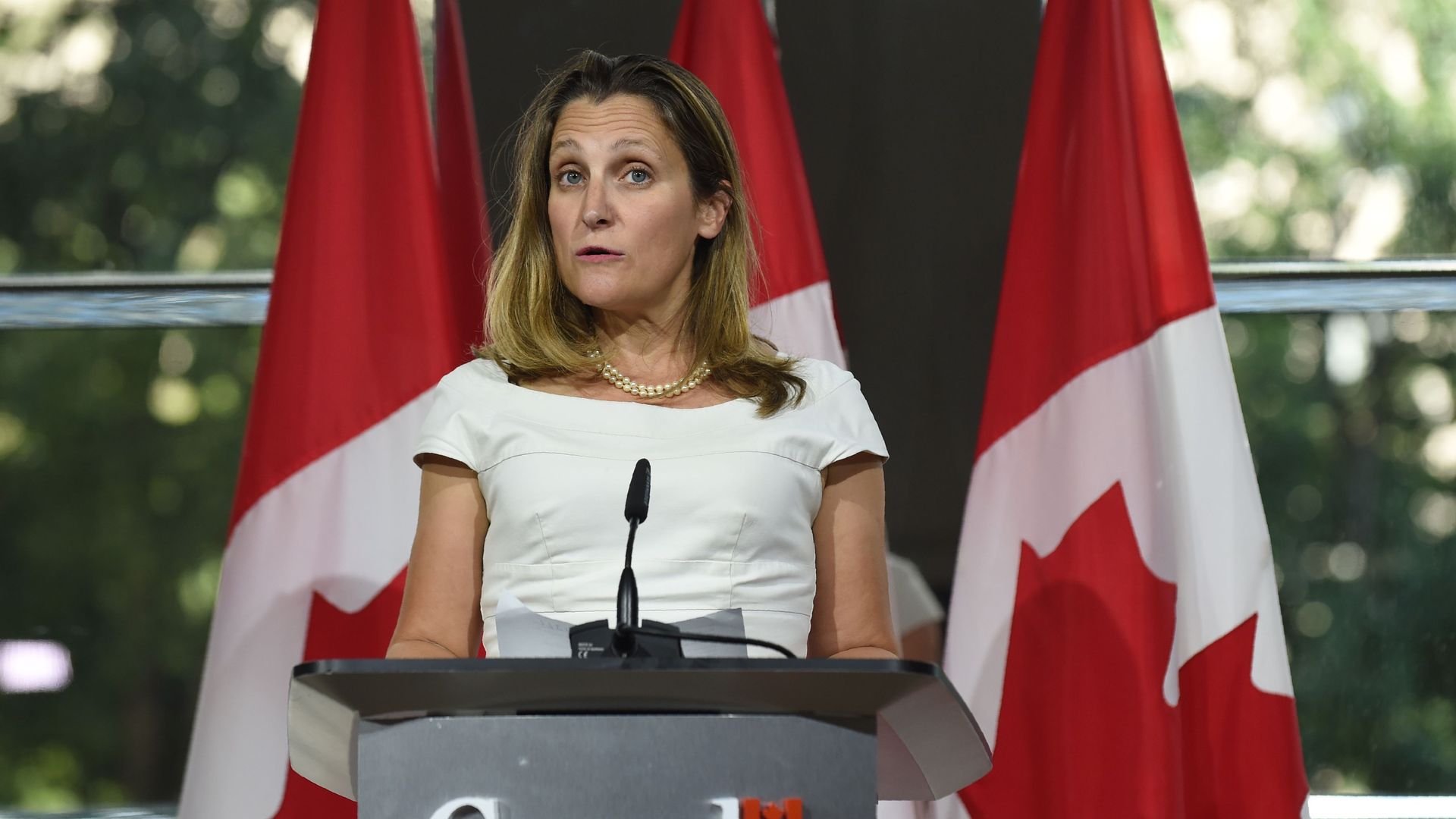 Canadian Minister of Foreign Affairs Chrystia Freeland said a "win-win-win" deal is still possible between the United States, Canada and Mexico despite President Trump's unwillingness to bend in negotiations with Canada.
Why it matters: When asked about Trump's comments that he is reluctant to offer Canada any concessions, Freeland said her negotiating counterpart, Ambassador Robert Lightheizer, has brought "good faith and good will" to the table. She hesitated to bring up specific sticking points holding up negotiations, but said that "Canada will only sign a deal which is a good deal for Canada."
Go deeper