GOP chairman urges antitrust regulator to probe Google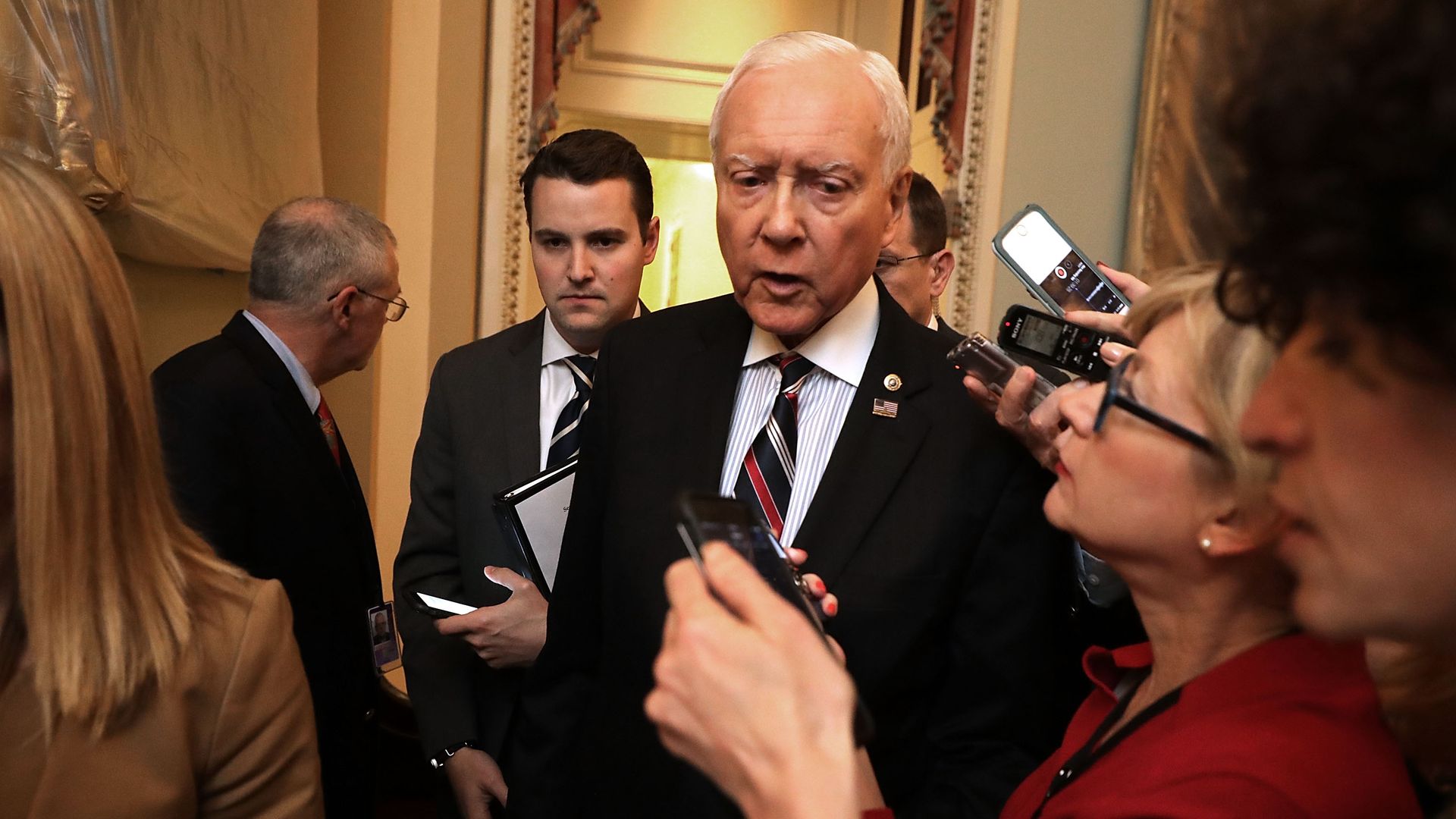 Retiring Senate Finance Committee chairman Orrin Hatch (R-Utah) asked the Federal Trade Commission on Thursday to open a probe into "the competitive effects of Google's conduct in search and digital advertising."
Why it matters: The FTC closed an investigation into Google search in 2013 without taking additional action. Since then, however, the tide has turned against large tech companies in Washington with critics on both sides of the aisle — and President Trump launching an attack on the search giant this week. Google declined to comment.
Go deeper