Sen. Graham says Trump's response to McCain's death was "disturbing"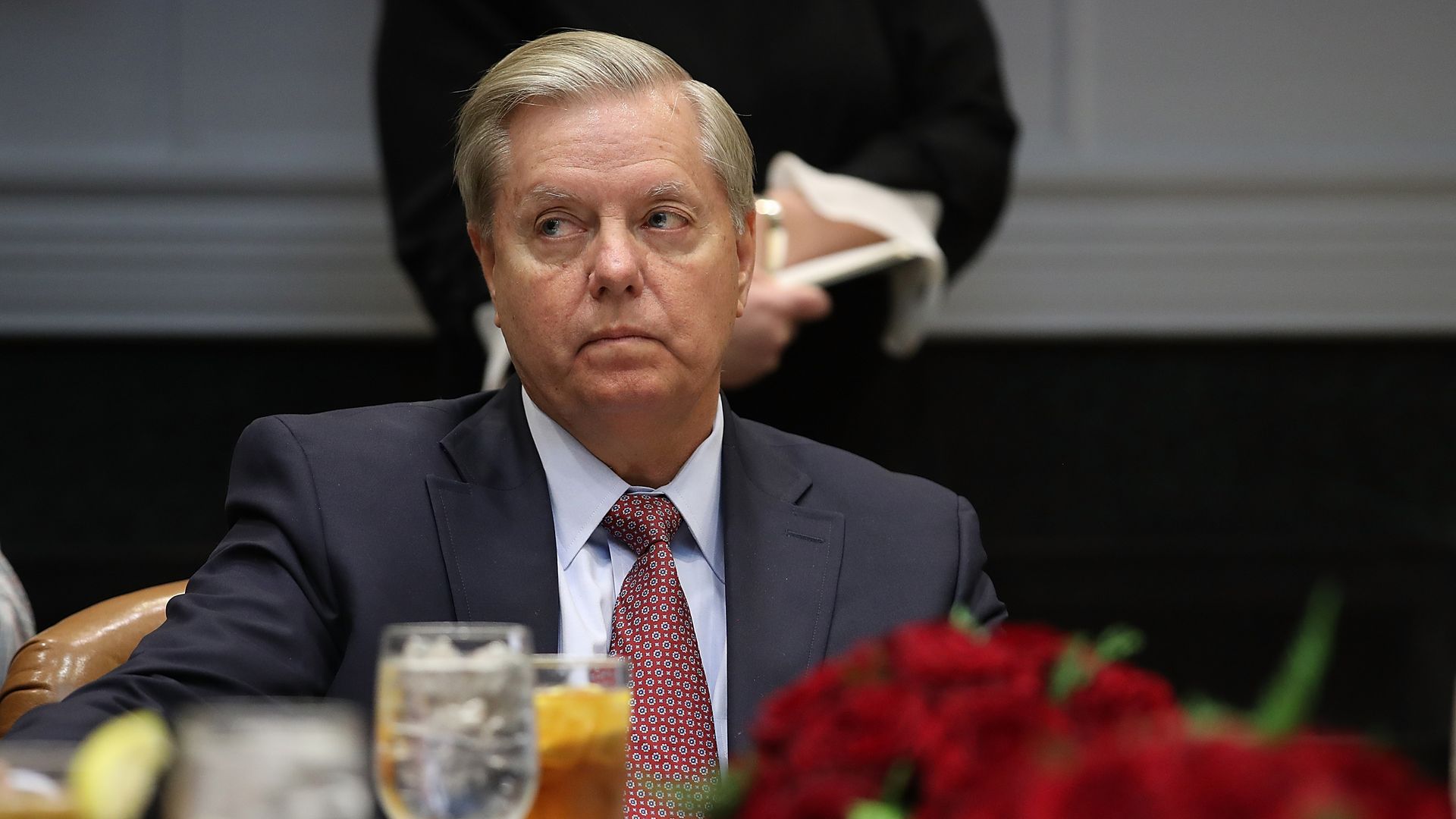 Sen. Lindsey Graham said during a CBS This Morning interview Thursday that the manner in which President Trump handled the death of Sen. John McCain this week was "disturbing" and the way Trump speaks about McCain "pisses" him off "to no end."
The big picture: President Trump has said he doesn't think McCain is a war hero because he likes "people who weren't captured," he's left McCain's name out when lauding a bill named after him, and upon his passing, the White House lowered its flags to half-staff to honor McCain, but only temporarily. The flags are at half-staff again and will remain that way until McCain's burial this weekend.
Go deeper