The Hometown Tour: Savannah, GA
Last week, Axios Editor-in-Chief Nick Johnston continued the Hometown Tour in Savannah, Georgia, where he led an Expert Voices Live discussion on the workforce and on education issues that matter most to Georgia communities.
Why it mattered: 25 local leaders from the Savannah business and education communities joined Mayor Eddie DeLoach and Representative Buddy Carter in a conversation that covered:
The challenges and opportunities facing the labor market.
The skills and education required for the workforce of the future.
How to generate solutions for local educators and business leaders to empower the next generations of workers.
Nick Johnston opened up the conversation to the group with: "what kind of workforce does this country need to confront the next century?"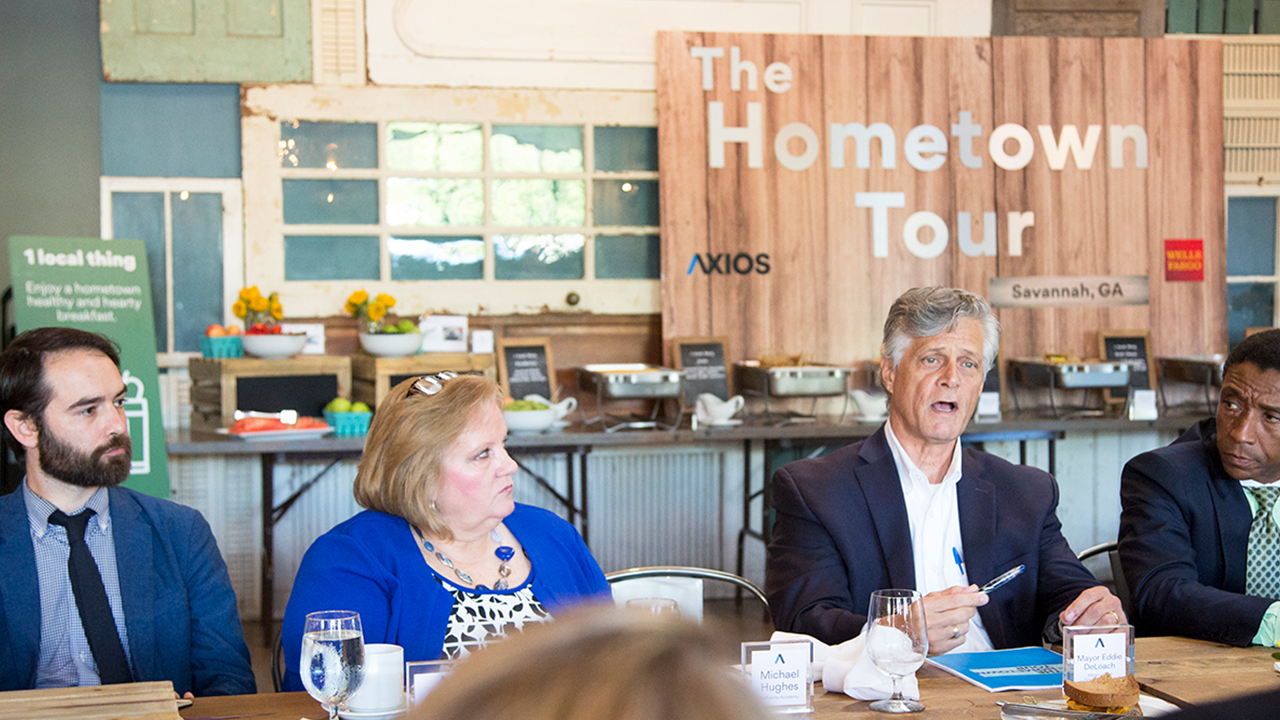 Mayor Eddie DeLoach on the importance of early childhood education: "The key is getting skills built up at 4 or 5 years old so that students aren't falling behind before they've even started their educational path."
Teresa Middleton, Founder of Education Circle, on Georgia's current state: "One of the things we are missing is that education doesn't reflect what's happening in real life. We devalue creativity and improvisation. We need to help students understand what it means to fail."
The conversation shifted to dig deeper into the current state of Georgia's small businesses and how to address issues such as retention and workforce development.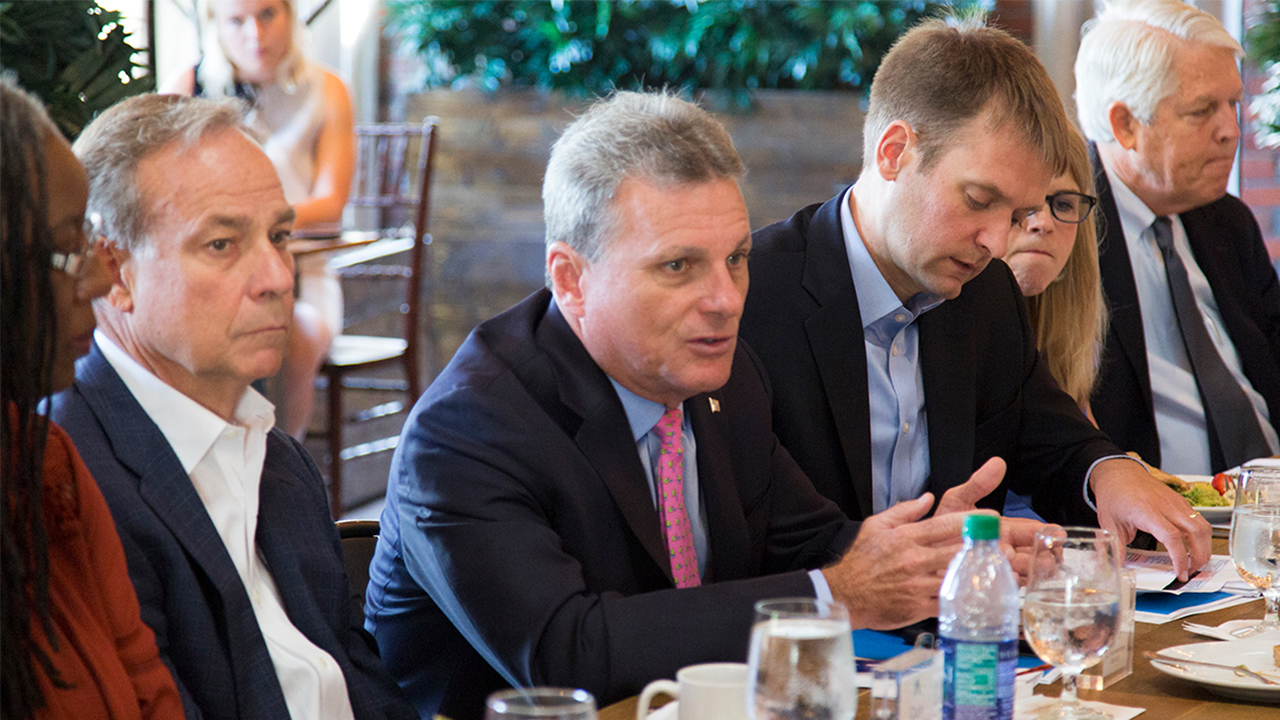 Representative Buddy Carter: "One of the side effects of a strong economy is the labor pool shrinks. When you have such a low unemployment rate, you to have make sure you have a qualified workforce."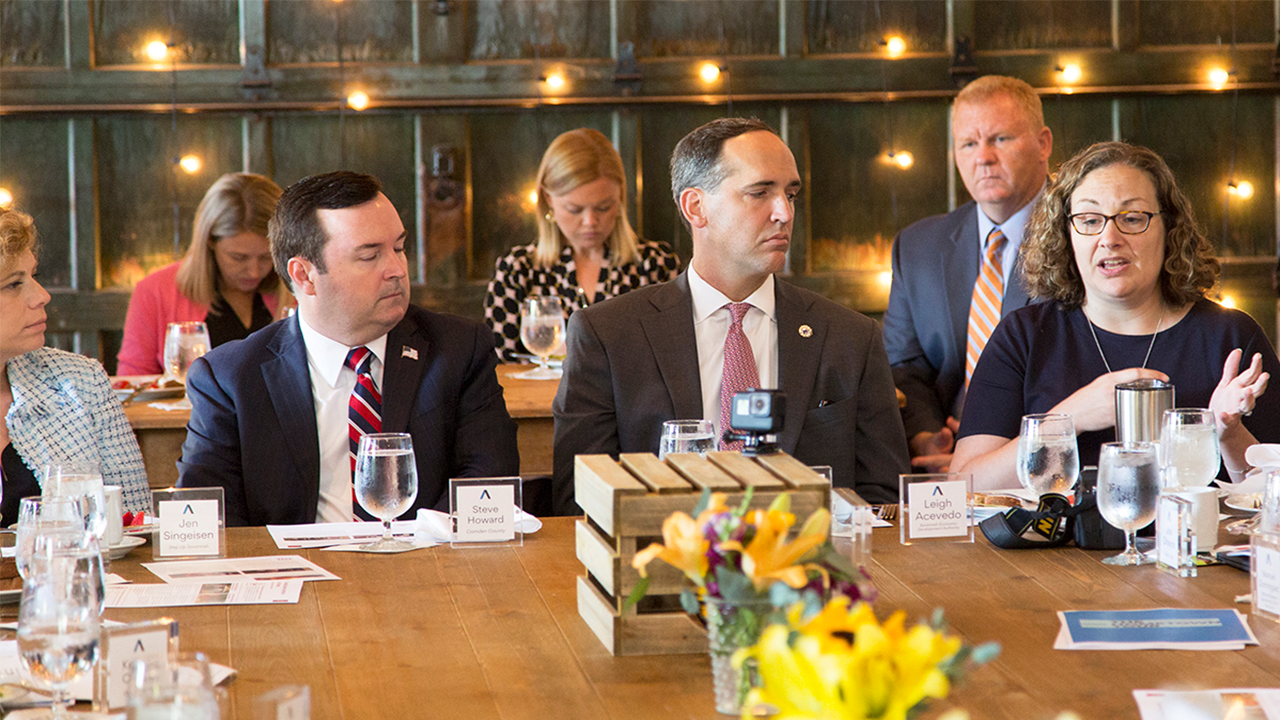 Leigh Acevedo, Director of Business Retention at the Savannah Economic Development Authority, emphasized the importance of investing in workplace benefits, such as childcare, when discussing the key to successful workforce development.
Manuel Dominguez, Director of Savannah's Office of Business Opportunity, closed out the conversation saying: "We need to be reminded that we are not all doing great… we need to start thinking about what is equitable, what does inclusive growth look like."
Thank you to everyone who joined us, and thank you Wells Fargo for sponsoring this event.
Go deeper