U.S. lawmakers demand sanctions over China's Muslim camps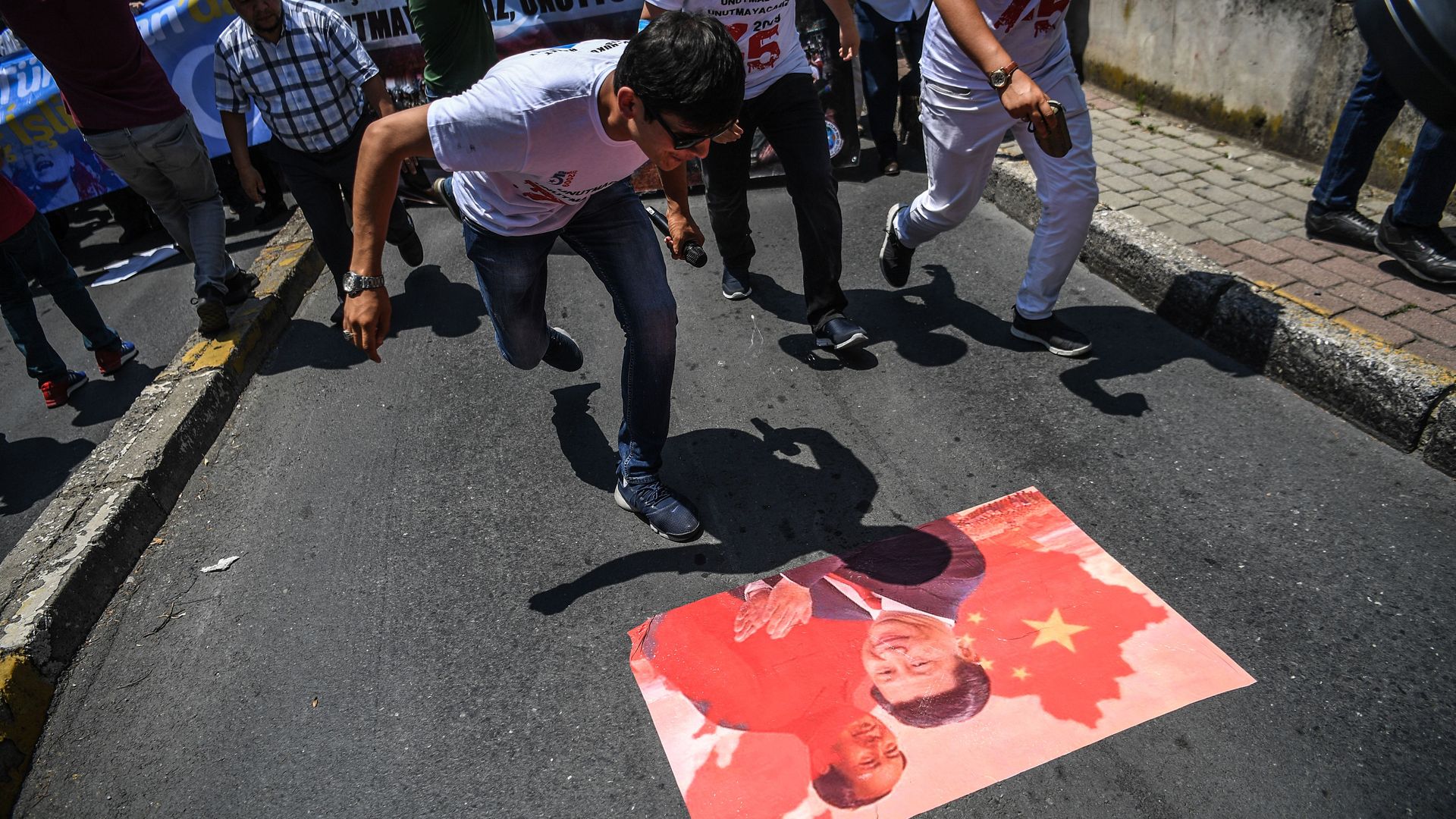 A bipartisan group of U.S. lawmakers requested that President Trump impose sanctions on Chinese officials and companies involved in an "ongoing human rights crisis" against Muslims in China's Xinjiang region, the Associated Press reports.
The details: Muslim ethnic minorities are being forced into "re-education centers," where they're tortured and sometimes killed, the AP reports. The letter — signed by Sens. Ted Cruz, Marco Rubio, Sherrod Brown, and 14 other lawmakers — says the Uighurs and other Muslim minorities are facing "egregious restrictions on religious practice and culture," which requires a "tough, targeted, and global response."
Go deeper