California passes controversial dialysis bill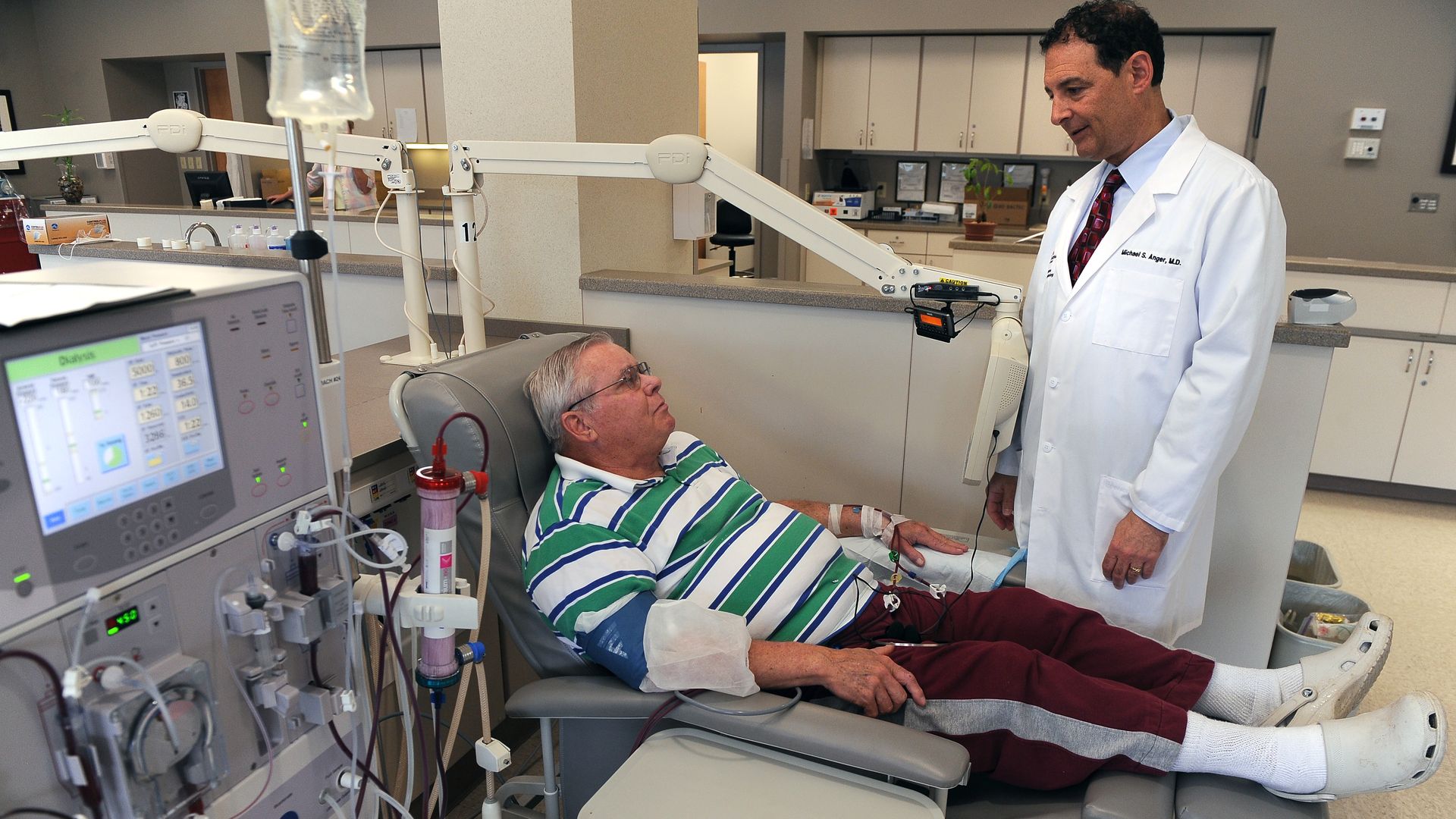 The California Assembly late Wednesday passed dialysis legislation SB 1156 by a 44-19 tally after it originally didn't have the votes. California's Senate still has to vote it through again, but it's "pretty much pro forma at this point" and will head to Gov. Jerry Brown's desk, according to a lobbyist familiar with the bill.
The bottom line: This is a giant win for the SEIU, health insurers and employers and a huge blow to dialysis companies and the American Kidney Fund, but it's a coin flip on what Brown will do. The bill would cap payments at lower Medicare rates for providers that have financial ties to charities that subsidize patients' commercial insurance.
Go deeper