Argentina raises interest rates to 60% amid currency collapse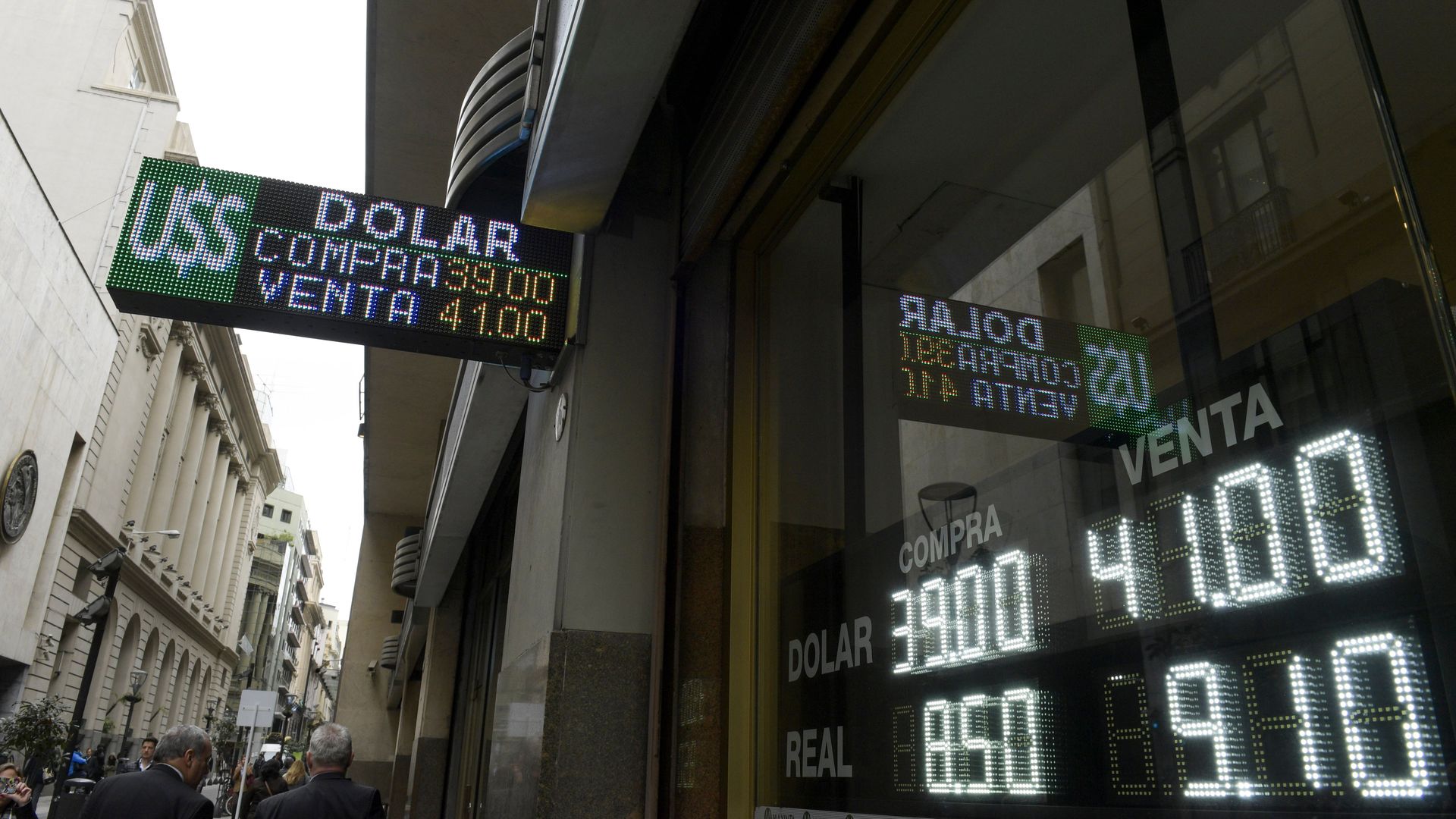 Argentina's central bank raised interest rates Thursday from 45% to 60%, as the peso continues its free fall against the dollar amid high inflation, a looming recession and news that the Argentine government has requested an early release of IMF bailout funds.
The big picture: Argentina is Latin America's third-largest economy and one of several emerging markets that have been stricken by financial turmoil in recent months, after appearing to be on the road to recovery following years of massive inflation. Already down more than 45% on the year, the peso spiraled even further on news of the central bank's interest rate hike, sending waves of panic across other emerging markets, including Turkey, Brazil and South Africa.
Go deeper