The uninsured rate remains plateaued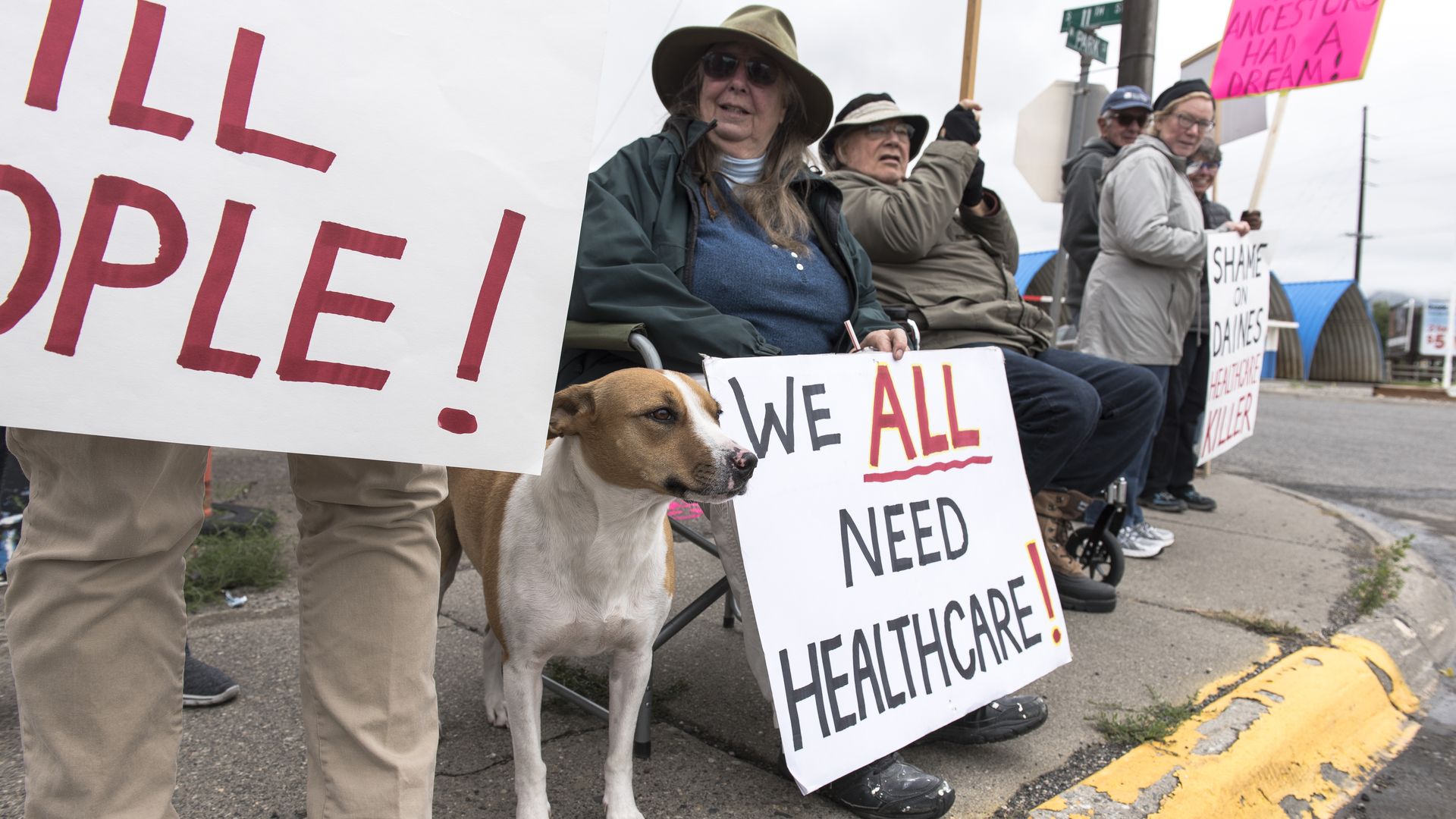 The Centers for Disease Control and Prevention is out with its latest health insurance coverage data this morning, and the nation's uninsured rate isn't really changing a whole lot.
By the numbers: As of March 2018, 8.8% of all Americans, or about 28.3 million people, had no health insurance.
Those numbers are almost identical to the CDC's 2017 report, when 28.1 million people were uninsured as of March 2017.
It's also worth noting that 47% of people younger than 65 are in a high-deductible plan, up from 42.3% recorded at the same point last year.
The big picture: The federal and state exchanges established by the ACA are treading water when it comes to enrollment, and Virginia is the only state to have recently expanded Medicaid. (Notably, Maine Gov. Paul LePage is still resisting his state's voter-approved Medicaid expansion.)
The bottom line: Don't expect the uninsured rate to fluctuate a lot until more states expand Medicaid or the ACA exchanges get more federal support.
Looking ahead: The U.S. Census Bureau will unveil its 2017 health insurance numbers on Sept. 12.
Go deeper