Trump says joint military exercises are still off the table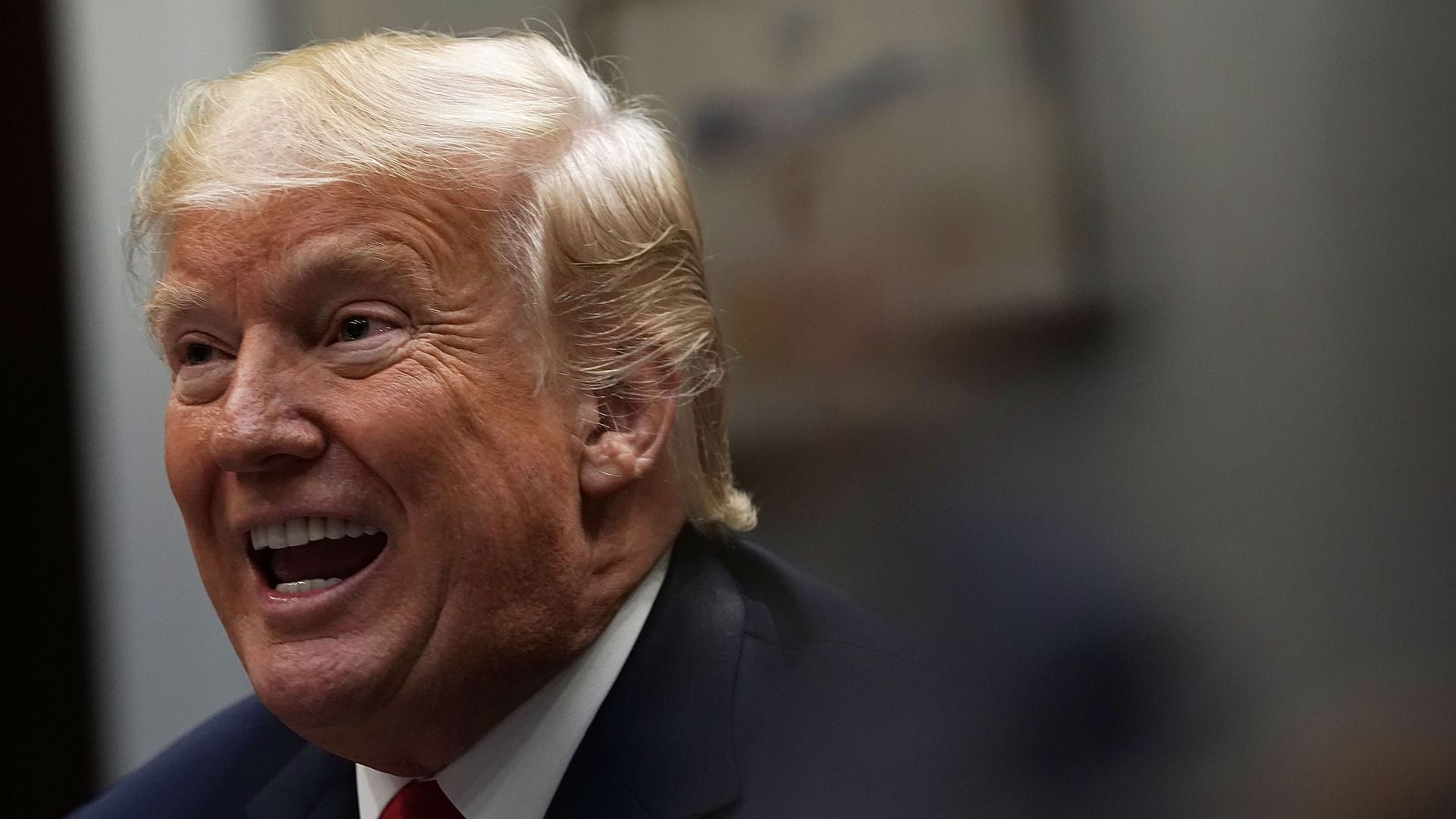 In a series of tweets Wednesday, President Trump said there was "no reason at this time" to participate in joint "war games" with South Korea and Japan, maintaining that his relationship with Kim Jong-un is still "a very good and warm one."
Why it matters: Despite the administration's frustration with the denuclearization process with North Korea, Trump is standing by his decision to pull out of the military exercises, which he characterized as "provocative" in June. His tweets also clarify any confusion after Defense Secretary James Mattis suggested Tuesday that joint military exercises could be back on the table.
Trump also suggested that the ongoing trade dispute between the U.S. and Beijing had affected the negotiations with Pyongyang, and blamed China for providing North Korea with aid and other goods. However, Trump added that he believes the issues with China will be resolved in time, noting his "very strong" bond with Chinese President Xi Jinping.
Timing: This comes after the president canceled Secretary of State Mike Pompeo's trip to Pyongyang, tweeting last week that he feels the U.S. is "not making sufficient progress with respect to the denuclearization of the Korean Peninsula."
The tweets:
"STATEMENT FROM THE WHITE HOUSE
President Donald J. Trump feels strongly that North Korea is under tremendous pressure from China because of our major trade disputes with the Chinese Government. At the same time, we also know that China is providing North Korea with...considerable aid, including money, fuel, fertilizer and various other commodities. This is not helpful! Nonetheless, the President believes that his relationship with Kim Jong Un is a very good and warm one, and there is no reason at this time to be spending large amounts...
...of money on joint U.S.-South Korea war games. Besides, the President can instantly start the joint exercises again with South Korea, and Japan, if he so chooses. If he does, they will be far bigger than ever before. As for the U.S.–China trade disputes, and other...differences, they will be resolved in time by President Trump and China's great President Xi Jinping. Their relationship and bond remain very strong."
Go deeper